The Chicago Teachers Union delegates decided Sunday night not to accept a deal for a new contract from Chicago Public Schools and made plans to resume negotiations Tuesday, effectively prolonging the weeklong teachers strike and ensuring that school would not be in session for the city's public school students for the next two days.
CTU President Karen Lewis fielded questions during a press conference Sunday night as reporters attempted to make sense of discrepancies in the union and the school district's interpretation of contract language.
"We obviously have very different world views," Lewis said. "They're a political spin machine."
As has been the case since the beginning of the strike, when Lewis and Mayor Rahm Emanuel provided very different reasons as to why the teachers were striking, the city and the union can't seem to align their stories.
A union press release sent out late Saturday night suggested that the two sides were nearing a deal that would allow for a three-year contract and would only permit principals to select from a pool of teachers representative of both new and laid off educators.
Chicago Public Schools declined to comment to several news outlets at the time, neither confirming nor denying the veracity of the union's claim. CPS countered on Sunday with its own description of the contract language, which differs on several key issues.
But the CPS summary released Sunday paints a different picture. It calls for a three-year contract with the option of a fourth year, while the union, which was originally seeking a two-year contract, has only signaled that it would agree to a three-year one. Student test scores could also comprise up to 40 percent of a teacher's annual evaluation by the fifth year, after accounting for between 25 and 35 percent in the preceding years.
The district's summary also notes that "principals maintain full authority to hire whichever teacher they deem best." But CTU's version said that half of the pool from which principals could hire must be composed of laid off teachers.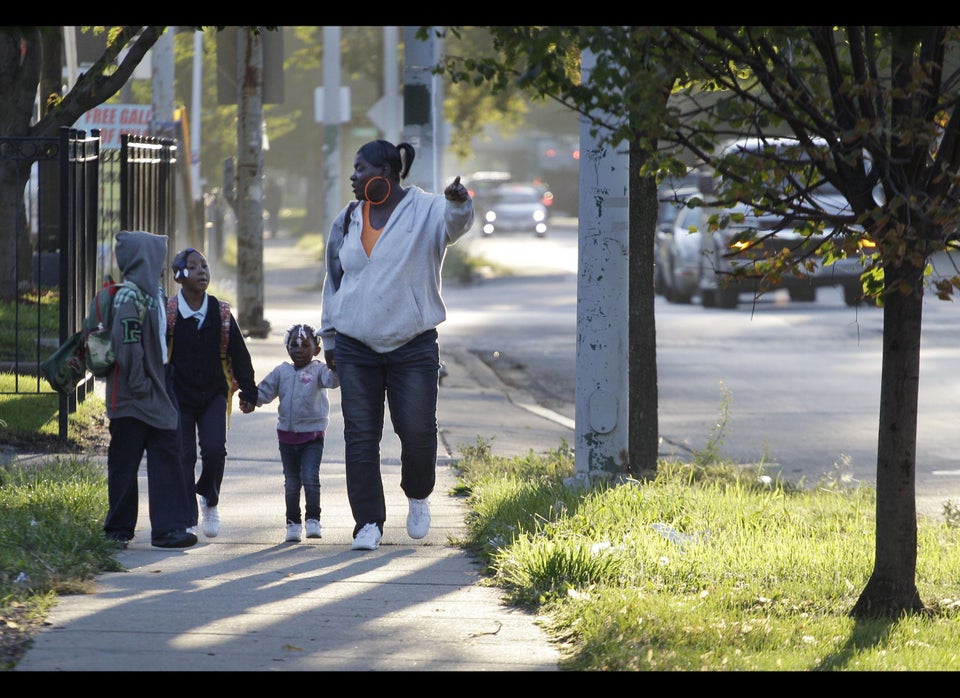 Chicago Teachers Strike
Related
Popular in the Community