 The paper analyzed internal attendance data for about 247,000 elementary school students from 2010-11, the most recent figures available. It examined both excused and unexcused absences, as well as gaps in enrollment for students who remained in the district.
Among the report's findings: the trend of missed classroom time tends to begin early. During the 2010-11 school year, 19 percent of the city's kindergartners were officially listed as chronic truants because they recorded nine or more unexcused absences.
According to the Tribune, the extent of the problem is often masked by school policies that dictate a child only be counted as absent if he or she is actively enrolled. The paper identified thousands of students who were out of school for four weeks or more due to their families enrolling them late or pulling them out early. Transferring between Chicago schools also contributed to lost time.
According to the report, 36 percent of Chicago's black kindergartners missed at least four weeks of school in 2010-11; this represents more than twice the rate of Hispanic and white students.
The first day of the 2011-12 school year saw CPS attendance hit an all-time high, the Associated Press reported last September. Attendance was reported at 94.7 percent, up from 92.9 percent last year. Campaigns to improve first-day attendance included automated phone call reminders recorded by Jennifer Hudson and other celebrities, and free CTA service for students and parents travelling to school. Chicago Mayor Rahm Emanuel also called on city department agencies, businesses and community organizations to boost school attendance.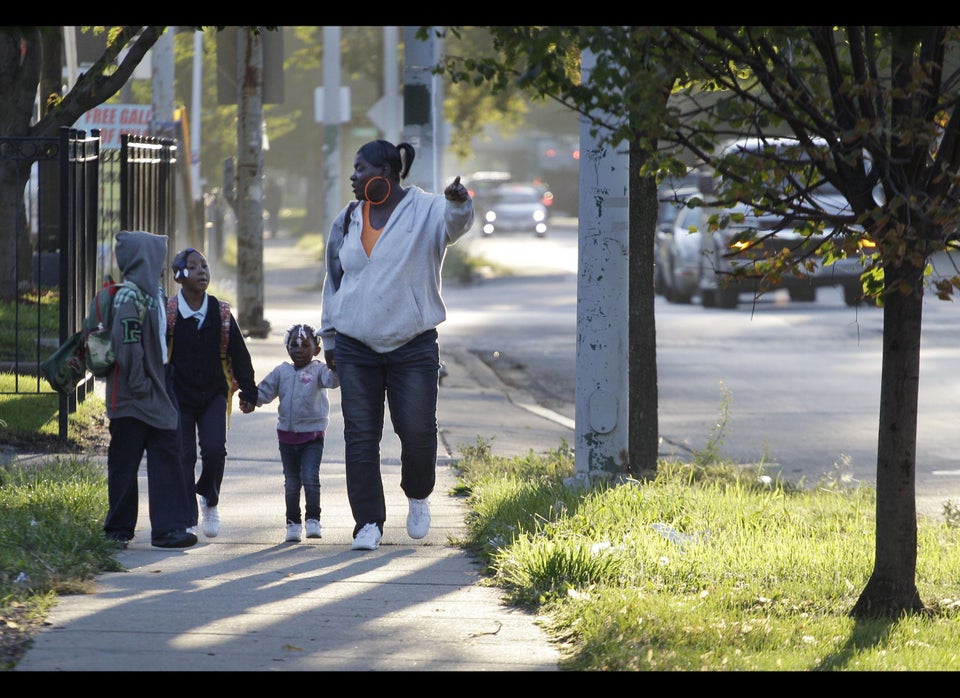 Chicago Teachers Strike
Popular in the Community