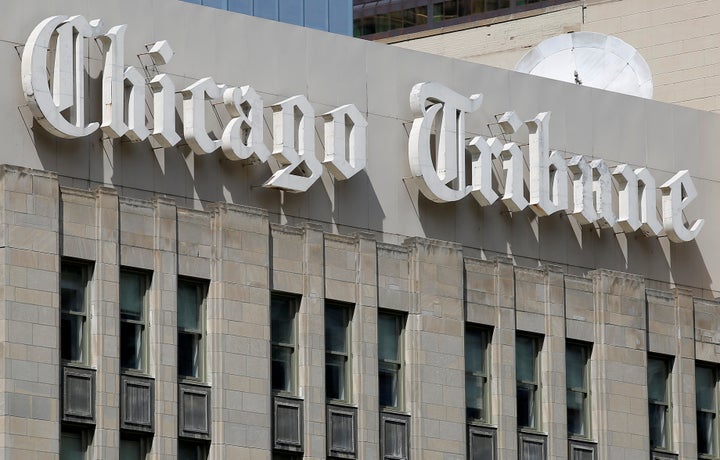 Chicago Tribune parent company Tronc announced plans Monday to purchase the Chicago Sun-Times, a deal which would bring the two biggest newspapers in the third-largest U.S. city under a single owner.
Tronc ― formerly Tribune Publishing ― promised in a statement that it would preserve the Sun-Times' "independent voice" if it completes an acquisition of Wrapports Holdings, which owns the Sun-Times and other media assets, such as The Chicago Reader, an alternative weekly. Tronc, which also owns several major newspapers outside Chicago, including the Los Angeles Times and Baltimore Sun, sent a letter of intent to buy Wrapports if no other bidder comes forward by June 1. Tronc's chairman, Michael Ferro, was the majority shareholder of Wrapports before he took control of Tribune Publishing a year ago.
A deal that would have been unthinkable when newspapers were huge profit generators is emblematic of the industry's sagging fortunes. Some major U.S. cities have long been left with a single daily newspaper, and others, like Chicago, could see two longtime rivals join together in an attempt to stay afloat.
Tim Knight, president of the TroncX division of Tronc, said in a statement that the acquisition would be the "latest in almost a decade of transactions between the owners of the Chicago Tribune and Chicago Sun-Times," adding that the rivals have previously forged agreements over distribution and printing operations. The Sun-Times newsroom would remain independent if a deal goes through, the Tronc announcement said.
Still, the potential sale raises antitrust concerns, and the Justice Department announced Monday it will investigate the plan and monitor "whether any other viable buyer expresses interest."
The possibility of Tronc expanding its portfolio comes several months after giant newspaper chain Gannett dropped its long-running bid to buy the publishing company last year.
Popular in the Community