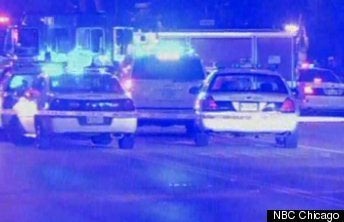 Chicago's first weekend in April was unseasonably warm, with temperatures breaking 75 after a week of highs in the 50s. And like clockwork, the gunfire began.
At least fifteen people were shot during the weekend in the city, all of which took place on the South and Southwest sides. No fatalities were reported, according to CBS 2.
The phenomenon is well-known in Chicago, including on the police force, where interim Superintendent Terry Hillard has taken officers from specialized tactical units and reassigned them to the beats in advance of the springtime warm-up. And CeaseFire Illinois, an anti-violence organization with a focus on conflict mediation, told HuffPost Chicago last spring that it braces for the higher temperatures every year.
"There are half or less than half" the number of shootings in winter as in summer, CeaseFire's data analyst Charlie Ransford said. "Weather does make a difference. [With a] warmer Spring, its natural to think there will be an increase in homicides and shootings."
Temperatures have fallen on Monday, and highs are expected to stay in the 50s throughout the week.
REAL LIFE. REAL NEWS. REAL VOICES.
Help us tell more of the stories that matter from voices that too often remain unheard.