When you only have one weekend to explore a new city, it's important to make every moment count -- but at the same time, you don't want to run yourself ragged. So when you have just 48 hours in Chicago, let this be your guide to a fun-filled (and delicious!) weekend.
Friday: Assuming you arrive in Chicago after work on a Friday, fuel for a jam-packed weekend with the city's most iconic food: deep-dish pizza. Chicagoans will never stop debating which eatery has the best deep dish but two solid contenders are Lou Malnati's, which bills itself as "the oldest family name in Chicago pizza," and Giordano's, which says its stuffed pizza recipe has evolved over 200 years. Which is the best? You be the judge... but don't deny yourself a slice (or three).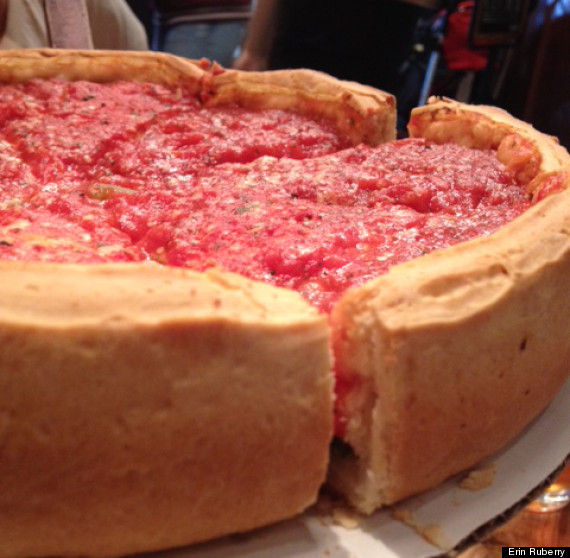 After dinner, head over to The Second City for a show. The comedy company spawned some of the funniest people on TV and in movies today -- Tina Fey, Steve Carell, Mike Myers, Stephen Colbert and more -- so you never know whether the people you see onstage in Chicago will grace a screen near you sometime soon.
Saturday: Start the day with a cup of strong Intelligentsia Coffee; the Chicago-based company has seven locations in the city. From there, head over to Millennium Park early to get your typical tourist shots before the hordes descend. After all, you can't leave Chicago without taking a cheesy photo at the Cloud Gate (better known as "The Bean").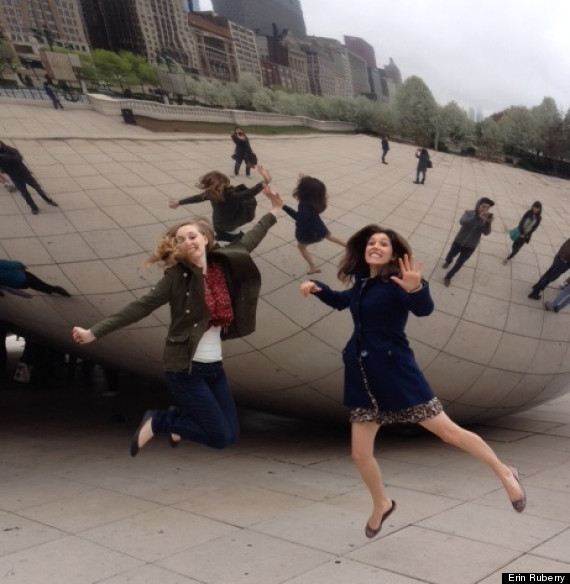 From the park, walk over to The Art Institute of Chicago. Go ahead and recreate your favorite scenes from Ferris Bueller's Day Off -- including a staring contest with Georges-Pierre Seurat's Sunday Afternoon on the Island of La Grande Jatte -- then enjoy work by iconic artists including Pierre-Auguste Renoir, Georgia O'Keeffe, Paul Cézanne, Vincent van Gogh, Claude Monet, Pablo Picasso, Wassily Kandinsky and many, many more.
Grab a quick bite at one of the Art Institute's three dining establishments before heading over to The Field Museum for an afternoon of science and natural history exploration. Visit Sue, the most complete T.rex skeleton ever found, see some extraordinarily well-preserved mummies, take a virtual trip to the South Pacific and walk through 4 billion years of life on Earth in "Evolving Planet."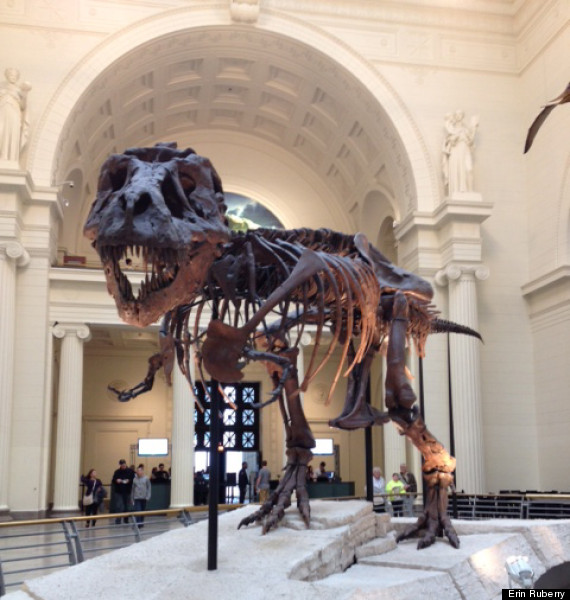 You'll be hungry for dinner at this point. For Saturday night dinner, plan ahead and make reservations at Girl and the Goat, helmed by Top Chef winner Stephanie Izard. The menu is divided into three sections -- Vegetable, Fish and Meat -- with additional listings for bread, oysters and, of course, goat. If you have eating pants, wear them... and don't leave without trying at least one of the kitchen's creative desserts.
It's not time to turn in yet. Make your way uptown to the Green Mill Jazz Club to hear the sounds of 1930s and '40s Chicago brought back to life. A little dancing should close the night off nicely.
Sunday: Start your last day in Chicago with a hearty breakfast. Perennial Virant in Lincoln Park does an upscale breakfast menu that includes irresistible homemade doughnuts; for a more casual experience, check out Eleven City Diner in the South Loop.
After breakfast, take a trip to Wrigley Field; tours are available. Next door, Wrigleyville Dogs serves authentic Chicago-style hot dogs: an all-beef frankfurter on a poppy seed bun and topped with yellow mustard, chopped onions, relish, a dill pickle spear, sliced tomato, sport peppers and a sprinkle of celery salt.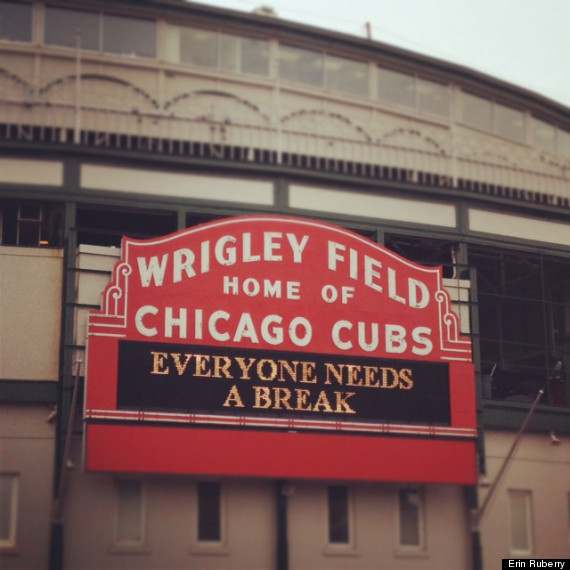 After all this eating, you'll want to stretch your legs. Chicago is an incredibly walkable city and one of the best stretches for a stroll is along Lake Michigan, where the water reaches out as far as the eye can see. On hot days, look for sunbathers and swimmers along the shore.
Alternately, check out the shops and eateries in Wicker Park northwest of the Loop. There's everything from secondhand clothing stores to name-brand designers; refuel at The Wormhole Coffee, which has a DeLorean parked inside for added atmosphere.
Before heading to the airport, take the time to step out onto the Willis Tower Skydeck for an incomparable view of the city. Once the tallest building in the world, it's now second only to One World Trade Center as the tallest building in the United States.
Before you know it, a weekend in Chicago is gone -- and you've barely scratched the surface of America's Second City. Oh well, you'll just have to return...
Did I miss your favorite spot? Fill us in!