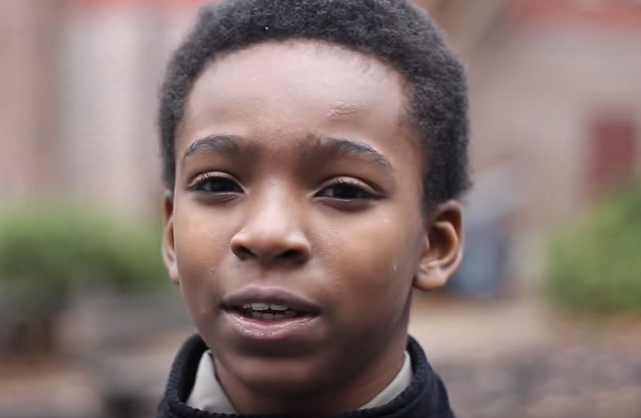 CHICAGO (Reuters) - A Chicago teenager who appeared in an award-winning anti-violence video was in critical condition in a hospital on Sunday after he was shot in the back by a stray bullet near his home on Chicago's West Side, police and local media said.
Zarriel Trotter, 13, who police said was shot Friday night, appears in a minute long YouTube video with several third- through seventh-grade African-American boys discussing their feelings toward gun violence and homicides.
"I don't want to live around in my community where I got to keep on hearing and hearing people keep on getting shot, people keep on getting killed," the seventh-grader said in the public service announcement, titled "Black is Human."
Police said Zarriel was not the intended target of gunfire, which broke out after a fight between two groups of people turned violent.
The video, which begins with 2013 data from the Centers for Disease Control and Prevention, was awarded an Advocacy Media Award, according to the Facebook page of Burrell Communications, which created the video.
"Our hearts go out to Zarriel and his family," the company posted on Facebook. "We wish him a speedy recovery."
Zarriel had surgery on Saturday at Mount Sinai Hospital, the Chicago Tribune newspaper reported. He was shot about a half-mile from both his school and his home.
(Reporting by Justin Madden in Chicago; Editing by Sharon Bernstein and Dan Grebler)
Popular in the Community