 Lay your towel on the Lake Michigan shore. Here's how to choose your Chicago beach: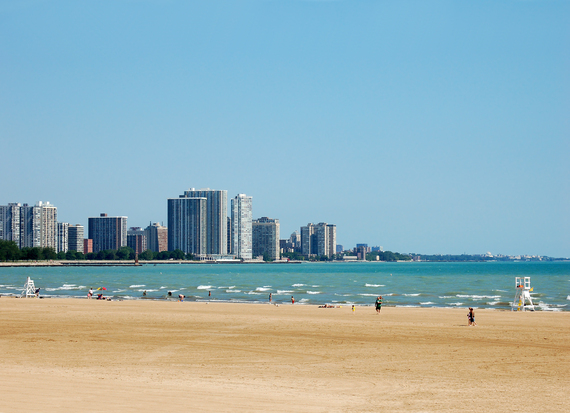 Want to feel some sand between your toes? You don't have to go to the Caribbean, Rio or even South Florida (although all are wonderful!) Some 33 beaches dot Chicago's 26 miles of shoreline along Lake Michigan, so you don't have to even ask yourself "Should we take a city trip or a beach trip?" Here's the scoop on four top sandy spots in Chicagoland, organized for you by interest type:
For bird watching and canine companions:
Uptown's Montrose Beach is the city's largest, and one of the few where patrons can launch non-motorized watercraft, like kayaks and catamarans, into Lake Michigan. The 11-acre dedicated natural habitat known as the Montrose Beach Dunes is home to native plants and over 150 bird species. Animal lovers can pack their pooches and let them loose in the beach's dog-friendly area.
For people watching and volleyball fanatics:
The most popular stretch of sand in the city, North Avenue Beach is home to a 22,000-square-foot, ocean liner-inspired beach house, where patrons can rent sports equipment and grab a bite to eat and a cool drink at Castaways Bar and Grill. On sunny summer weekends you're sure to see hundreds of people serving and spiking on one of 50-plus beach volleyball courts.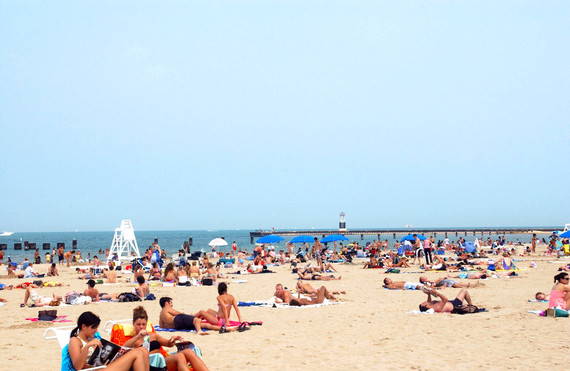 For palm trees and triathletes:
With its turquoise blue water stretching far as the eye can see, it's easy to mistake Lake Michigan for the ocean--and even easier at Oak Street Beach, where seasonally placed palm trees sway next to the beach's restaurant. Home to the largest area of deep water swimming in the Chicago area, Oak Street serves as the training grounds for many local triathletes and distance swimmers.
For no fuss, no crowds:
63rd Street Beach, in the Jackson Park area, is home to Chicago's largest and oldest beach house, which was completed in 1919 and was renovated in 2000. The beach is rarely crowded, but the masses are missing out: In addition to being a prime place for shell collecting, 63rd Street offers grills, free parking, a floral courtyard, and a wheelchair ramp that leads to the water.
Photo credits: ©An Nguyen/Shutterstock, Courtesy City of Chicago