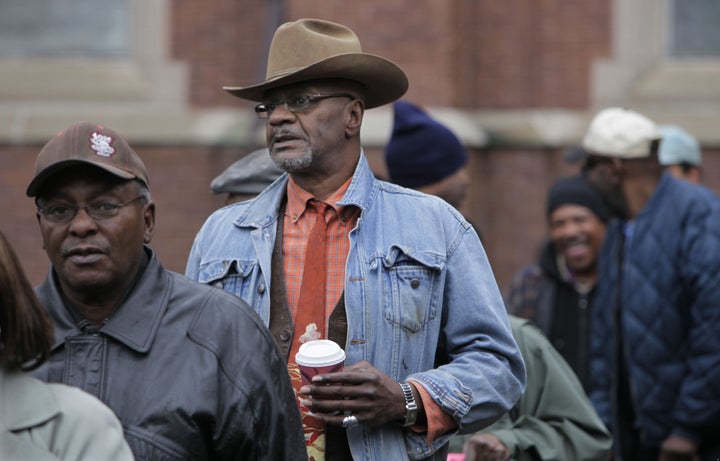 In one of the greatest domestic population shifts in American history, African Americans poured out of the South in the early 20th century. The so-called "Great Migration" brought millions of southern blacks to areas across the country, including hundreds of thousands who came to Chicago. The city's South Side quickly became the black capital of the United States.
Now, according to a new report, that same trend is operating in reverse.
"The State of Metropolitan America," compiled by the Brookings Institute, shows that Chicago has been surpassed by Atlanta, Georgia as the city with the second-largest black population in America.
The New York metro area has by far the largest number of African-Americans -- over 3 million, almost as many as Chicago and Atlanta combined.
But Atlanta's gains are all the more striking when put into context. The tri-state Chicago metropolitan area has nearly 10,000,000 residents; the area around Atlanta is roughly 6,000,000. And as recently as 1990, it ranked only seventh nationally in the size of its African American population.
While Atlanta's influx of 446,000 new black residents in the last decade is by far the greatest in the country, many other southern cities also saw their African-American populations rise. Dallas and Houston gained more than 100,000 black citizens each; Miami, Charlotte, Phoenix and Tampa also saw significant upticks.
The report highlights a distinction between the economically depressed states of the deep south and the burgeoning areas of economic development:
In the early 1970s, African Americans began to follow white population into the South. Since then, and especially during the 1990s, black movement to the South has become substantial. It has occurred less in historic "Old South" states such as Louisiana, Mississippi, and Alabama, and more in "New South" growth centers such as Texas, North Carolina, Georgia, and Florida.

Nine of the top 10 metro areas for black population gains from 2000 to 2008 are located in the South, including the three "New South" areas of Charlotte, Orlando, and Tampa. These regions are attracting highly-educated African Americans, including those from northern destinations. Washington, D.C., Atlanta, and Dallas rank sixth, ninth, and 25th, respectively, on the number of black adults with a bachelor's degree, whereas Philadelphia and Detroit rank, respectively, 59th and 79th.
Also of interest in the report: Chicago is not one of the 17 large metropolitan areas with a majority-minority population. But more than half of Chicago's children, under the age of 18, are minorities, indicating that the city will become more diverse as this generation's children grows up.
That diversity comes in large part from Chicago's sizable Hispanic population. The report lists Chicago as having the 5th-most Hispanics in the country, behind Los Angeles, New York, Miami and Houston.
Chicago is also No. 5 on the list of Asian populations, with over 500,000 citizens of Asian descent living in the city.