The genre known as outsider art is loosely tied together by a few guiding principles. First, outsider artists are not typically trained in a traditional or academic way. Second, outsider artists usually work outside of the mainstream art world and its historical precedents. Third, the artistic process tends to serve a deep need or function for an outsider artist, unrelated to ambition or ego. And fourth, outsider artists often do not define themselves as artists.
Beyond these characteristics, outsider artists generally work in isolation, partially or entirely disconnected from contemporary influences or a larger artistic community. This is, commonly, a matter of circumstance rather than preference, since the art world is generally perceived of as an insular and elitist bubble. As a result, many outsider artists are the first and last of their kind, particular gems whose subject matters, techniques and idiosyncrasies are not immortalized in museums or taught in schools. This is generally the case, but not always.
Since the mid-1990s, Intuit: Center for Intuitive and Outsider Art, the nation's only nonprofit devoted solely to self-taught and outsider artwork, has been in the business of teaching public school students how to be outsider artists. This year, the Teacher Fellowship Program (TFP) reached 600 students across 13 Chicago public schools, guiding them through a curriculum designed to inspire creative expression without all the rules, the rigid goals, or the expectations of mainstream art.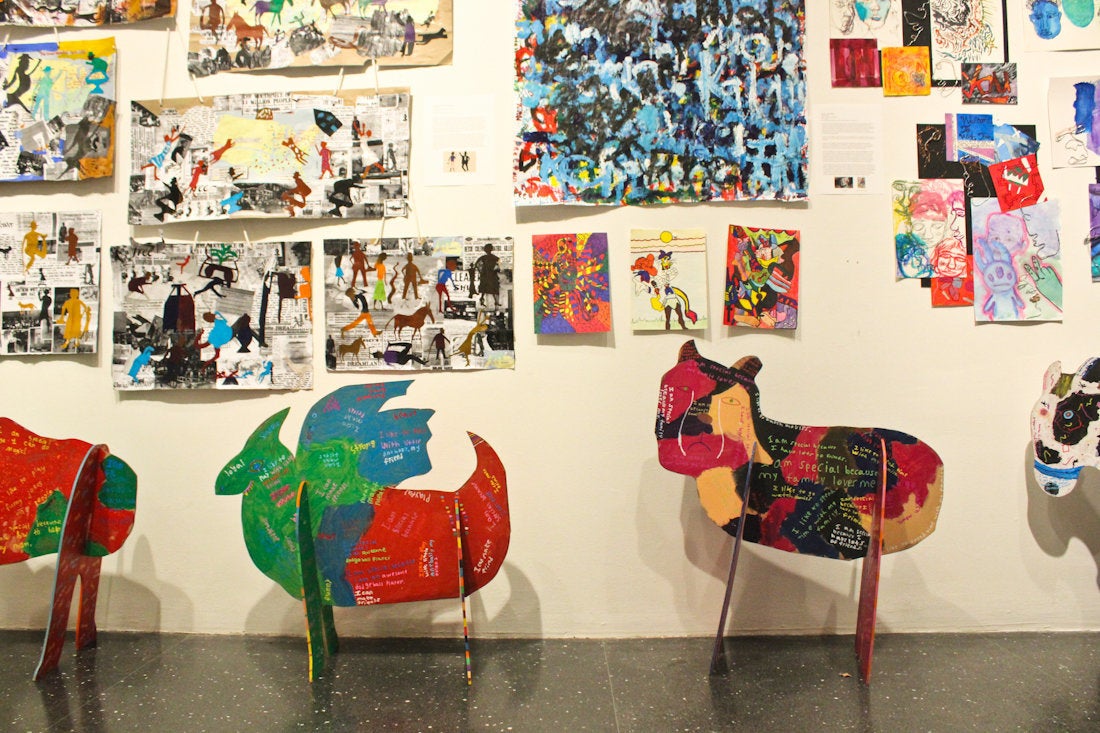 Joel Javier is an education manager at the TFP, in charge of directing and coordinating all public education and outreach programs at Intuit including curator talks, panel discussions, film screenings, museum tours, and DIY Visionary Art workshops. One of only four full-time and three part-time TFP staff members, Javier is largely responsible for the small program's functional operation.
The mission of the Teacher Fellowship Program, Javier explained to The Huffington Post, is to provide teachers with the opportunity to use the visual power of outsider art as a catalyst for arts-integrated, cross disciplinary learning. "The core value of the program is to enable teachers to give their students an opportunity to translate their personal vision into art-making using non-traditional materials and methods characteristic of self-taught/outsider art," he said. "The result is a supportive community of learners and educators in the field of outsider art."
This year, 24 teachers were enlisted to bring the TFP curriculum to life. This includes not only art teachers but educators from multiple related disciplines including special needs, music, social studies, dance, and science.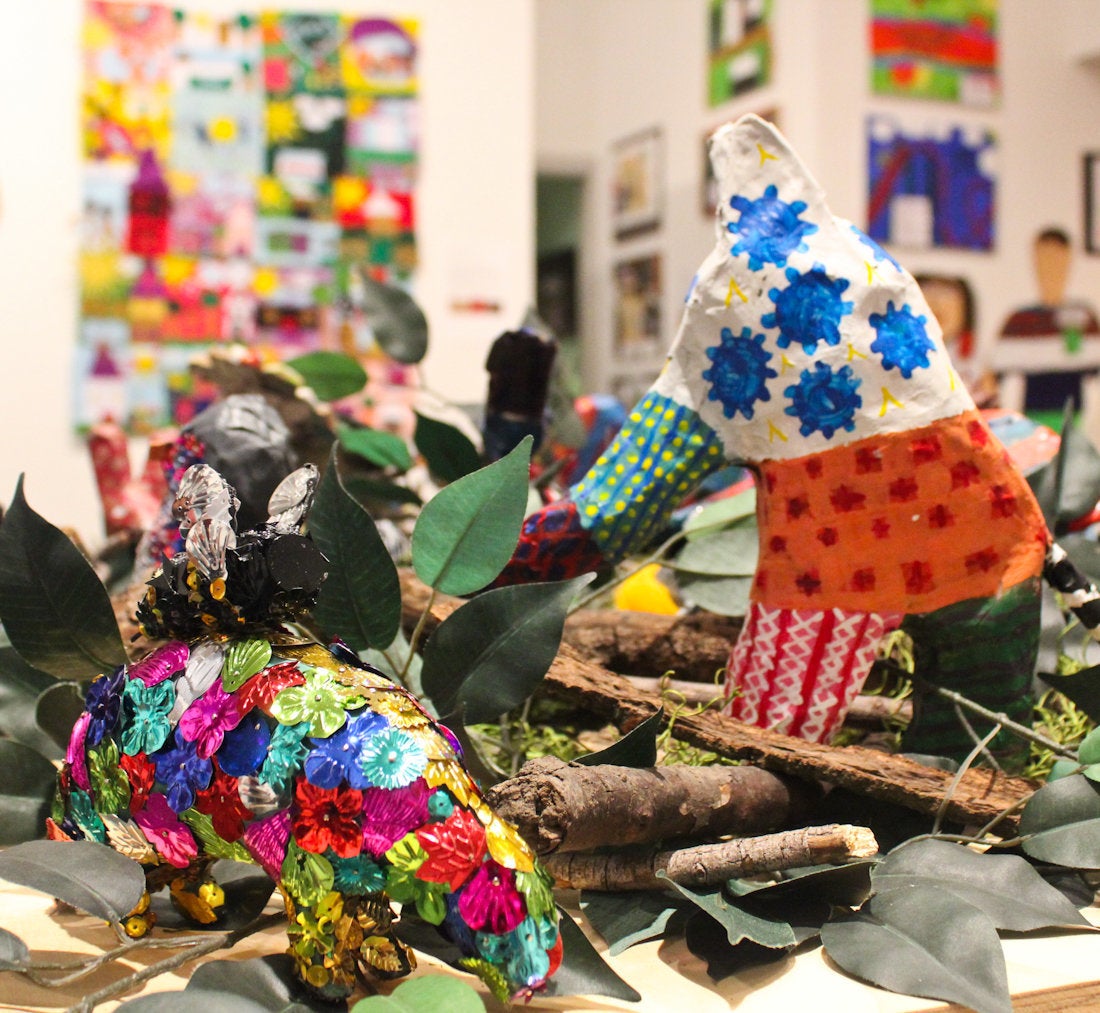 For Javier, the decision to employ outsider art as a teaching model, as opposed to a more traditional fine art practice, rests on the former's ability to nurture free and unbridled expression, without as much anxiety or self-doubt. "Students are given the opportunity to let go of standard art studio training and to focus on their personal vision regardless of skill level and experience," he said. "This gives the student confidence not only in their ability to make art but it creates a pathway to innovative learning for the student."
On the Intuit website, students express what they've gained from the unorthodox learning experience. "I learned that ironically, outsider art comes from the inside of yourself and displays who you are," ninth grader Jesse Rose explains.
Artwork from the most recent school year is currently on view at Intuit's 2015-2016 Teacher Fellowship Program Student Exhibition. The exhibit is up at Intuit, alongside the work of iconic outsider artist Lee Godie and skilled miniaturist Steve Moseley. As you can see in the featured images here, when fixed expectations and stylistic clichés go out the window, there is no hierarchy when it comes to talent.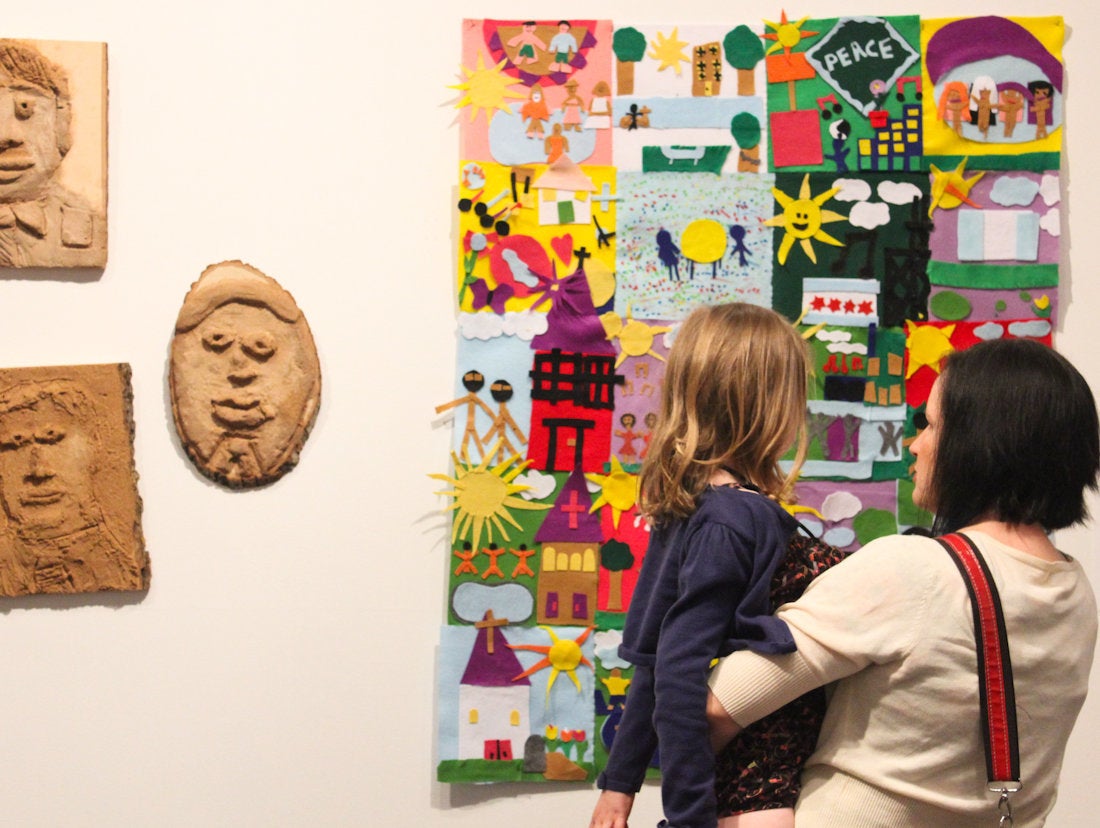 The students' work, vibrant and passionate and obsessive and strange, radiates with honesty and intensity, the result of bringing personal imagination into the world. The exhibition communicates the core belief of outsider art: that the power of creativity is not in its technical acuity or clever themes, but in its ability to speak truths without words, to conjure worlds with only shapes and colors, to make the darkest and most personal of details beautiful and universal.
According to Javier, 278 students, teachers and families attended the exhibition's opening, many surprised and moved by the creative energy in the space. "One teacher at the opening reception related a story about a mother who was brought to tears after realizing she was symbolically portrayed in a painting by her son," Javier said. "The mother mentioned to the teacher that they had been going through some difficulties at home and this was a break through moment in their relationship."
The innovative program, above all else, believes in the power of art to overcome hatred to create a more beautiful and connected world. In Javier's words: "Through the TFP program and exhibition we hope to communicate that the instinct to create is universal and the arts must embrace all, celebrate all, and be accessible to all regardless of education level or socio-economic status. With all the hatred in the world we want to also communicate that art can touch many lives and heal."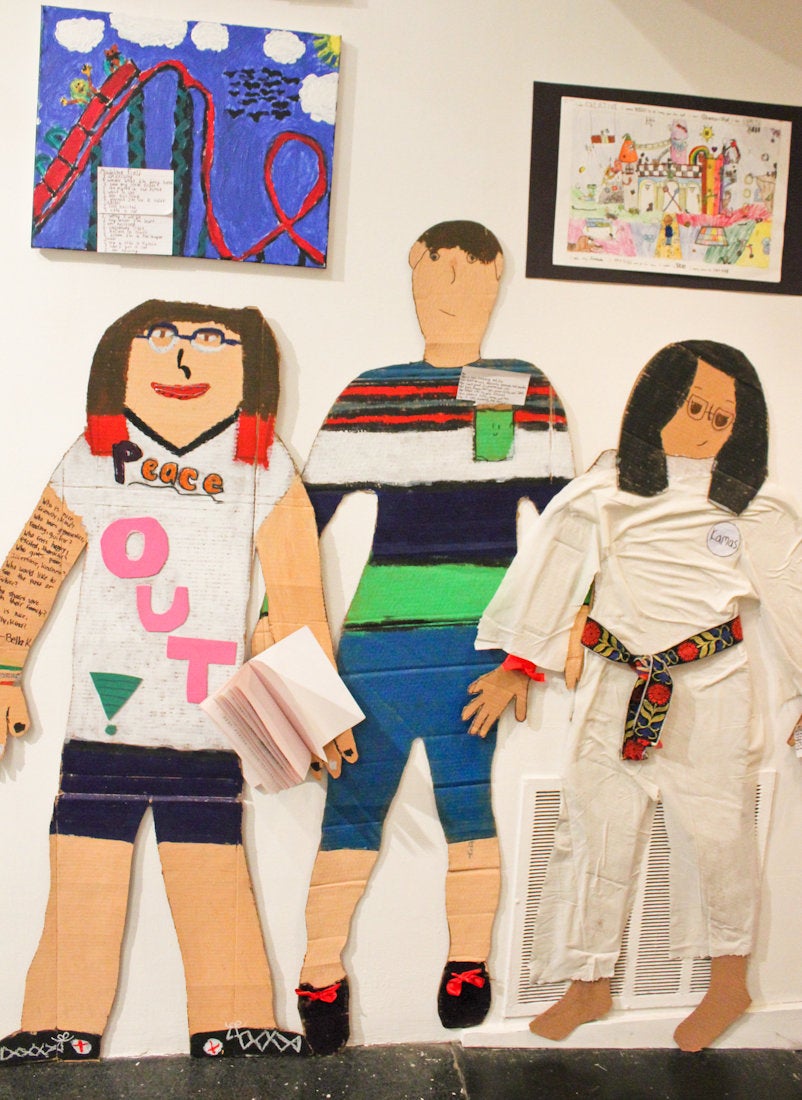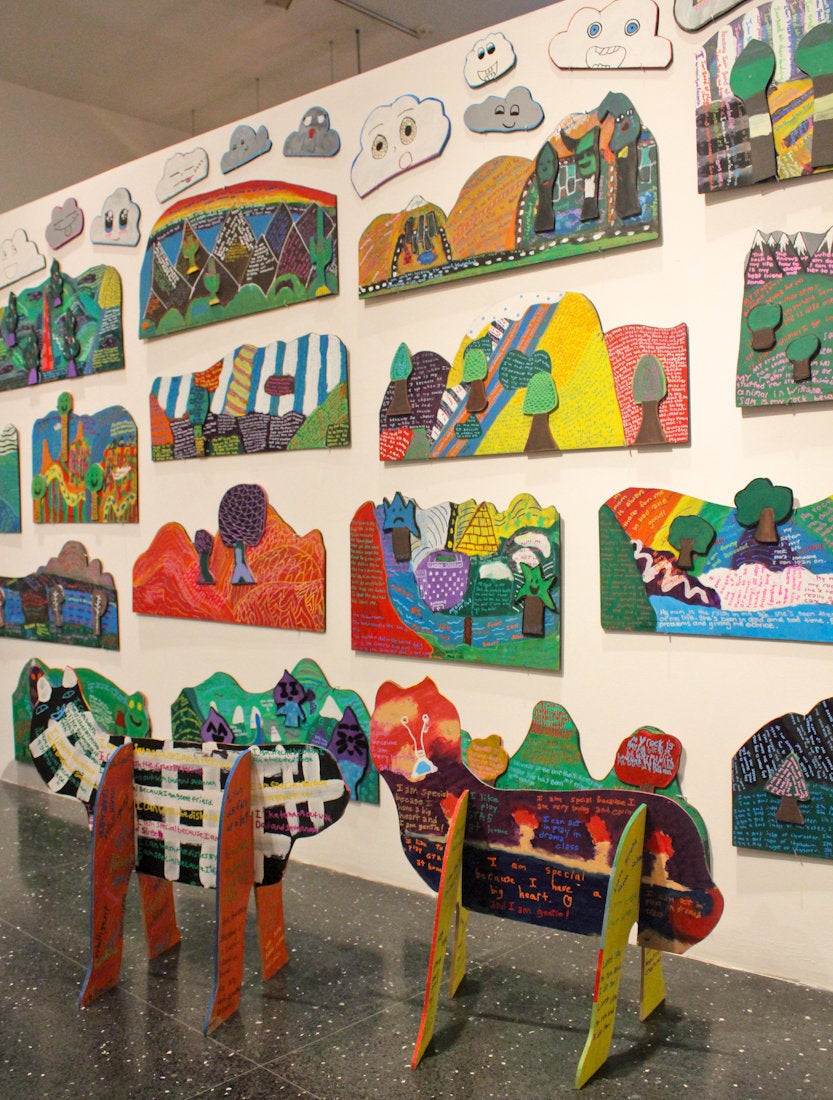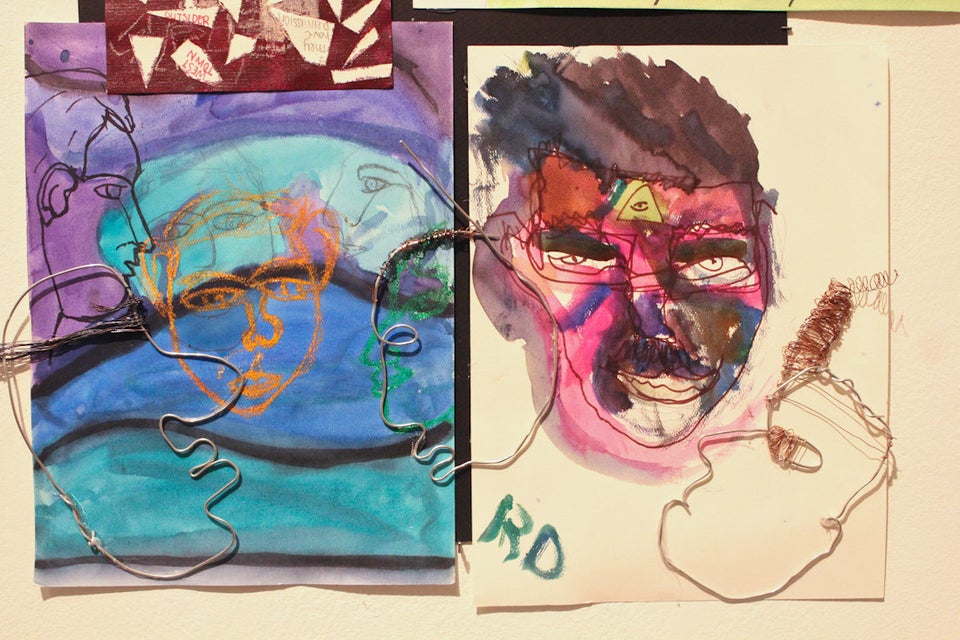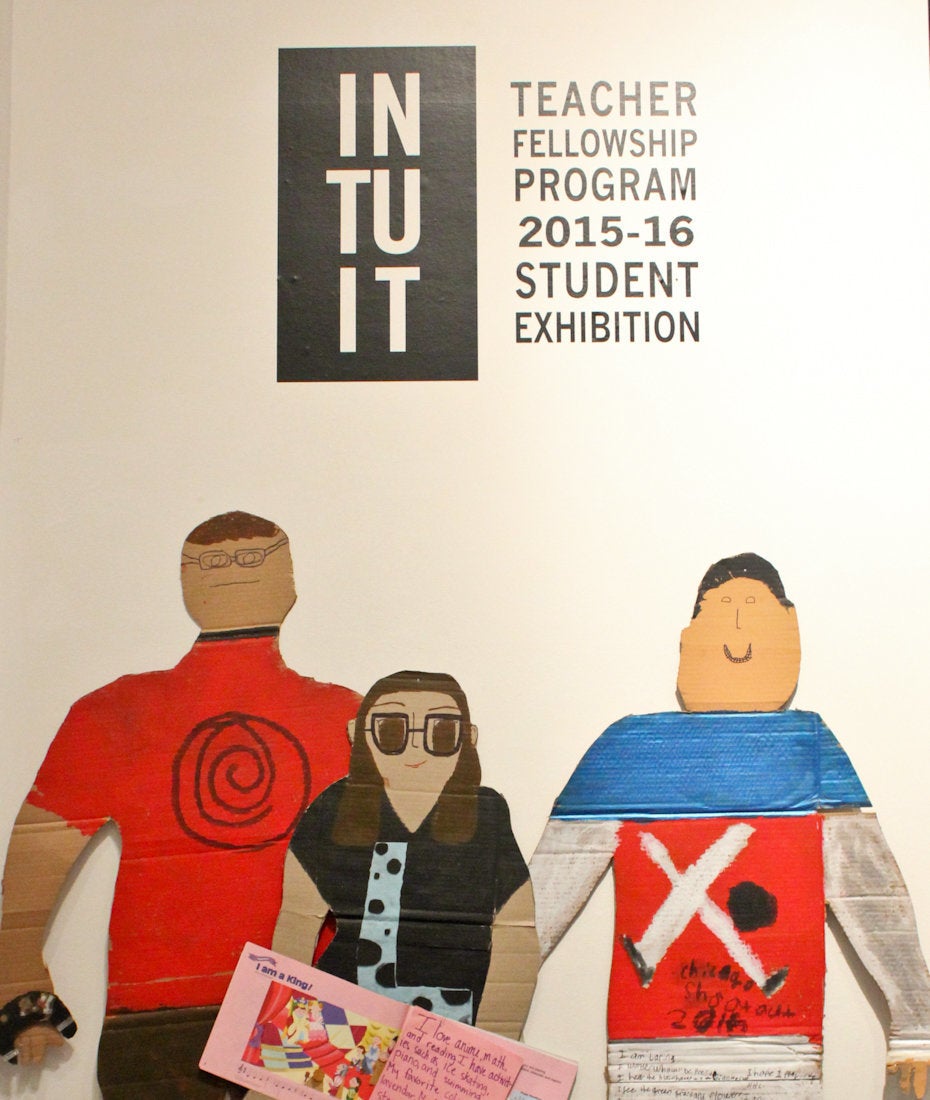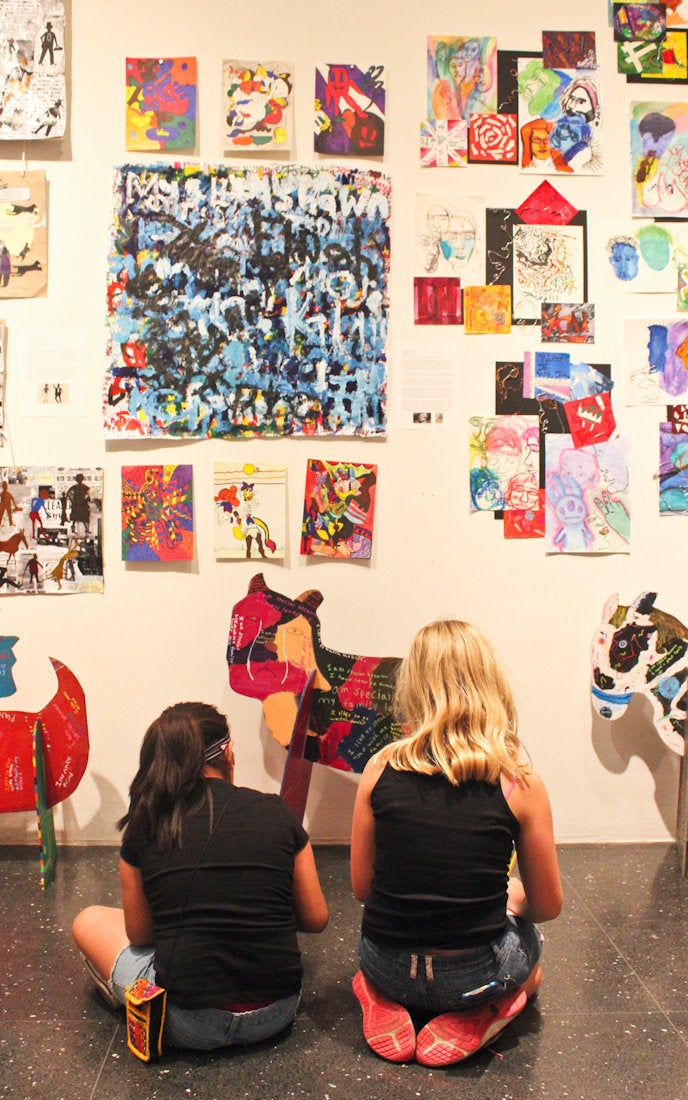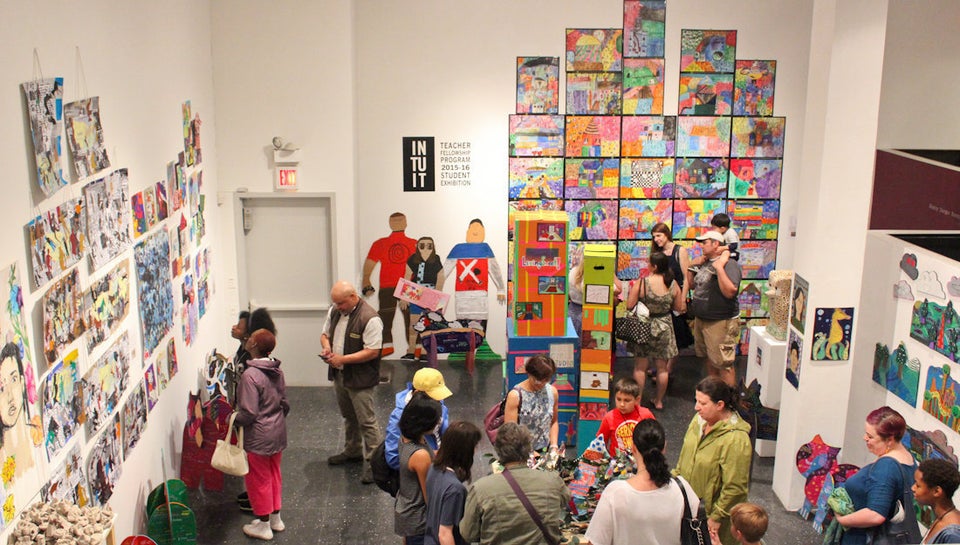 Related
Before You Go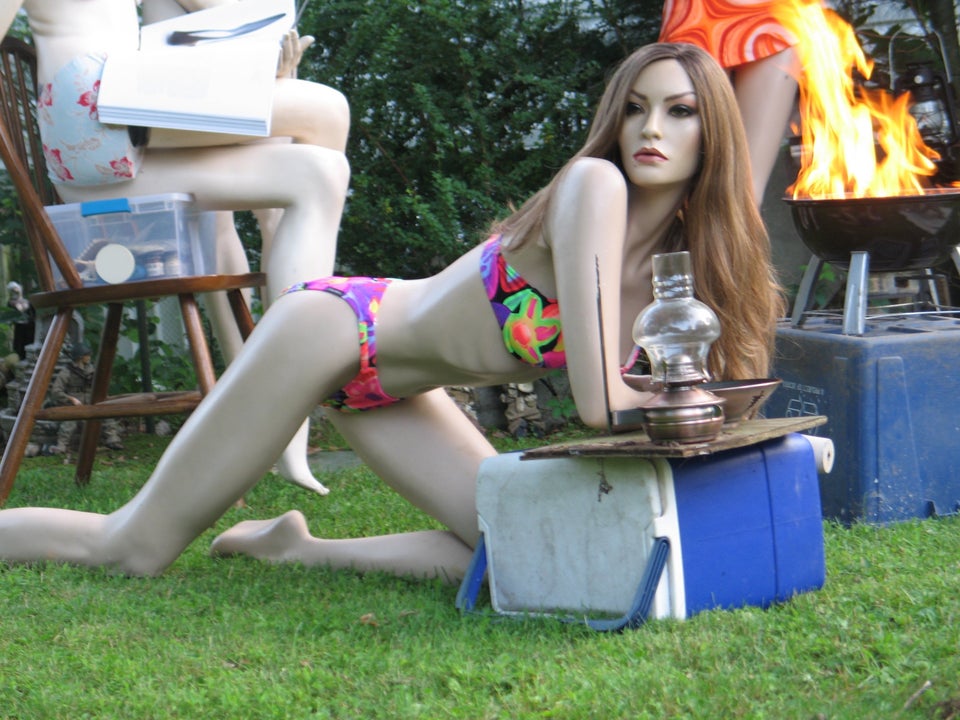 Outsider Art Fair 2016