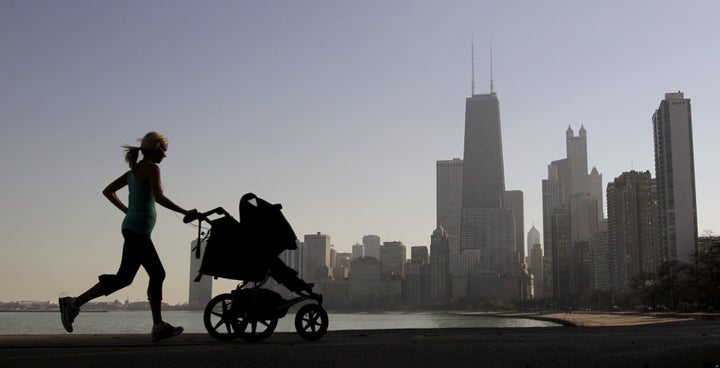 Temperatures in Chicago pass the 60-degree mark Thursday--shattering a 131-year-old record and bringing joy to those with a serious case of cabin fever.
"Gosh, it's going to be close," National Weather Service meteorologist Paul Merzlock told the Chicago Tribune on the chances of breaking the 60-degree record, which was set in 1880.
Temperatures are expected to drop again Friday, but remain unseasonably high. Friday will be mostly sunny with a high of 49 degrees.
Then, there's the bad news: Monday's temperatures will dip back into the 20s, according to the NWS, which also says there is a chance of snow.
Enjoy the warmth while you can.
Popular in the Community