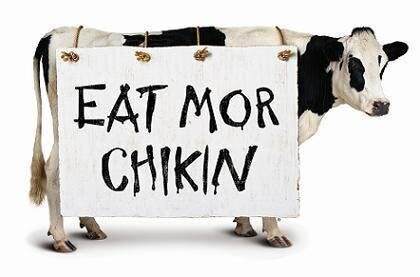 Maybe the football recruit was onto something though -- despite negative press, Chick-fil-A achieved its highest annual sales ever for 2011, with $4.05 billion. That's a 13.08 percent increase from 2010.
"Of all our years of sales growth, we are humbled and deeply grateful to our customers for making 2011 particularly exceptional," said Chick-fil-A President and Chief Operating Officer Dan T. Cathy in a press release. "We are blessed with a family of Operators and team members whose daily commitment to excellence and heartfelt, personalized service creates an atmosphere of hospitality that is unparalleled in our industry while also having a positive impact in the communities they serve.
For 2012, the company plans to open 92 restaurants and hopes to fill 7,000 new jobs as a result. It seems not even bad press can dissuade people from buying chicken that's both tasty and affordable.
Related