Elected officials have urged Chick-fil-A to stay out of their cities, the Jim Henson Company has severed ties, and gay rights groups are organizing national protests against the fried chicken chain. But at the Chick-fil-A where Andrew works in northern Alabama, business has been booming over the past few weeks.
On Wednesday -- dubbed "Chick-fil-A Appreciation Day" by former presidential candidate Mike Huckabee -- lines are stretching out the front door and the parking lot is packed with customers coming out to support company chief executive Dan Cathy, who recently came out against same-sex marriage with statements that have polarized lovers of the fast-food chain.
Andrew, a gay 24-year-old who has been working at the northern Alabama Chick-fil-A since January, sat in his car smoking a cigarette and watching the crowd during a break earlier Wednesday.
"I call it hater appreciation day," said Andrew, who asked that his last name be withheld out of fear he'd be fired. "It's very, very depressing."
Chick-fil-A has long come under fire from activists for giving millions to groups that advocate against gay rights and even support ex-gay therapy, but the fire has ratcheted up in recent weeks, following interviews in which Cathy said he was "guilty as charged" of supporting "the biblical definition of the family unit" and that gay marriage invites "God's judgment on our nation."
Now, Chick-fil-A sits at the center of furious debate over same-sex marriage, gay rights and free speech, with politicians, activists, and newspaper editorial boards weighing in from all sides.
The company has remained mostly silent on the issue. On the company's Facebook page, a post declares, "The Chick-fil-A culture and service tradition in our restaurants is to treat every person with honor, dignity and respect – regardless of their belief, race, creed, sexual orientation or gender." (On the page, the company also maintains that it severed ties with the Jim Henson Company, first). The company did not respond to multiple requests for comment from The Huffington Post, and Dan Cathy has not given any subsequent interviews since the controversy began.
Another group staying mostly silent on the issue are the gay, lesbian and bisexual employees who staff the restaurants. They say that, like most employees of the company, they aren't allowed to speak to the press.
For these employees, the last couple of weeks have been very difficult.
One gay employee who works at Chick-fil-A headquarters in Atlanta, Ga., and asked to remain anonymous for fear of losing his job, says he is getting it from both sides. On the one hand, there is the customer who came in and said he supported Dan Cathy and then "continues to say something truly homophobic, e.g. 'I'm so glad you don't support the queers, I can eat in peace,'" the employee, who is 23 and has worked for Chick-fil-A since he was 16, wrote in an email. On the other hand, he continued, "I was yelled at for being a god-loving, conservative, homophobic Christian while walking some food out to a guest in a mall dining room."
He disagrees with Cathy's views, but the reaction from the public has been just as hard to swallow.
"It seems like very few people have stopped to think about who actually works for Chick-fil-A and what those people's opinions are," he wrote. "They are putting us in a pot and coming to support us or hate us based on something they heard and assume we agree with."
Gabriel Aguiniga, a gay employee at a Chick-fil-A in Colorado, also said the hardest part hasn't been hearing Cathy's comments. Instead, "[it's] constantly having people come up to you and say, 'I support your company, because your company hates the gays,'" Aguiniga, 18, wrote in an email. "It really takes a toll on me."
Management is encouraging employees at the stores to remain neutral, no matter what customers say, according to multiple workers interviewed by The Huffington Post.
"Our managers have recommended just saying 'Thank you for your business' if a customer says they agree with Cathy's comments, rather than agreeing or disagreeing with them," K, an openly gay Chick-fil-A employee in Louisiana, told HuffPost in an email.
But staying neutral can be difficult when it feels like the world is passing judgment on everyone associated with the company.
"Now, anyone that works there is stuck with a stigma of being homophobic, even when many of us are far from it," K said. One of her coworkers, who supports same-sex marriage, has had people say things like, "Don't give me that hate sh*t," and "I hope you choke on that chicken," while she was handing out samples.
But for K, the hardest part hasn't been the actions of customers and protesters, it's the money the company gives to anti-gay groups.
"At the end of the day part of our profits still go towards Dan Cathy, and subsequently, all the organizations he supports," she said. K is now actively searching for work elsewhere. Many of her coworkers, she said, are looking for new jobs, too.
The groups Chick-fil-A gives to include the Family Research Council and Exodus International, according to Equality Matters, an initiative associated with the progressive Watchdog group, Media Matters. The Family Research Council is designated as a hate group by the Southern Poverty Law Center, while Exodus International is a Christian Ministry that has long endorsed ex-gay therapy, a controversial practice of "curing" gay people that mainstream mental health organizations have disavowed. (In recent months, the president of Exodus has tried to distance his group from the idea that gay people can be "cured.")
Several of the gay and lesbian employees interviewed by The Huffington Post said that they liked their work, and had never witnessed incidents of homophobia or discrimination on the job. But Chick-fil-A restaurants are operated by independent owners, and employee experience can vary widely depending on the person running a particular chain.
Kellie, a 23-year-old gay woman from Georgia who also requested her last name be withheld for fear of being outed in the press, worked at two different Chick-fil-A locations in Georgia. She loved working at the first location, she said, where nobody ever said anything homophobic or discriminatory. But at the second location, in Atlanta, "there was a lot of general homophobia." Managers would frequently make homophobic jokes, she said, and she felt that if she were to tell her colleagues she was gay, she would be fired. Eventually, she quit.
Another former employee, who worked at the Chick-fil-A in Chicago, said he thought the culture of the company encouraged homophobia.
"It's a very monochromatic, white, male driven company," said Andrew Mullen, a gay 26-year-old who quit his job last winter after less than a year with the company. Once, Andrew recalled, a company operator leading an employee training session, saw two men kissing on the patio outside the restaurant and proclaimed to the group he was leading that he thought it was "disgusting." Mullen later told the person in charge of corporate training about the incident, and the man was fired. "[This person] was very apologetic for it, and there are a few people here like that, but from what I saw, it's a predominantly pro-ignorant culture."
But the gay employee who works at headquarters in Atlanta disagreed with this assessment. Aside from the occasional homophobic joke or comment outside of working hours, he said, his experience with the company has been "extremely positive."
Asked in June, Andrew, the employee in Alabama, would have said his experience was positive, too. He had never explicitly told any of his colleagues he was gay, but he felt comfortable at work and liked the operator of his store. But recently, Andrew says the atmosphere at work has grown nearly intolerable. Although plenty of his coworkers have said they don't agree with Cathy's views, on "Chick-fil-A Appreciation Day," one colleague told him proudly that his friends would be eating the fried chicken sandwiches for breakfast, lunch and dinner. Last week, when he went out to the parking lot to help a trucker (not directly employed by Chick-fil-A) unload a shipment of goods, the trucker turned to Andrew confidentially and said, "If I see one more faggot at a Chick-fil-A protesting, I'm going to be sick."
"I just looked at him and said, 'I don't want to hear that,'" Andrew recalled. "I thought, Chick-fil-A doesn't promote hatred, we don't cuss and we don't hate," he continued. But experiences over the last couple of weeks have shifted his views: "Honestly, I really wish they would just go out of business, I do."
View a slideshow of companies and products that have been boycotted for being pro-LGBT below:
Before You Go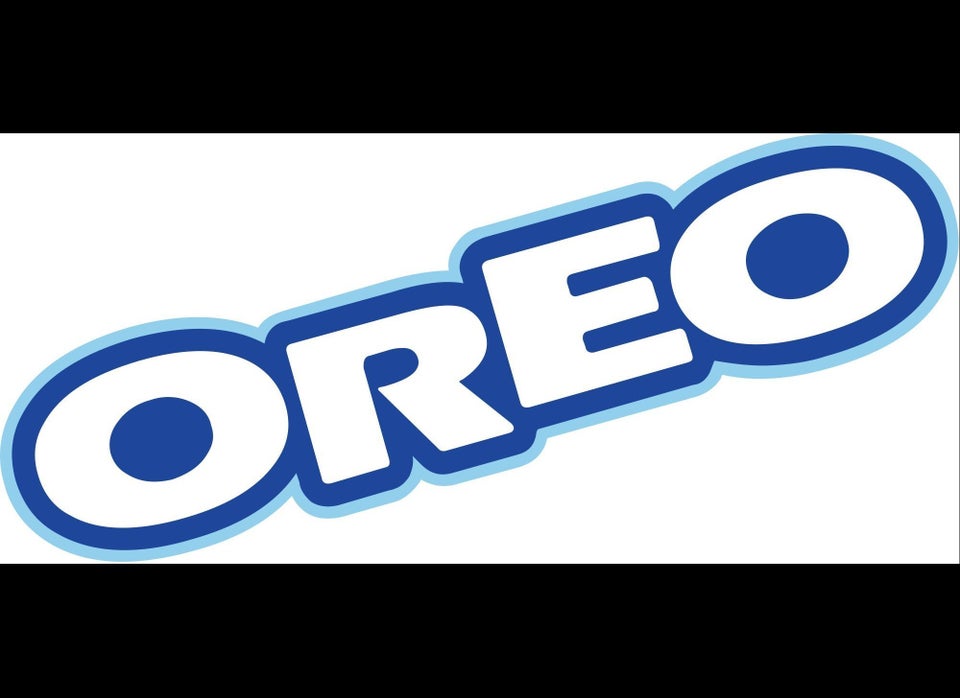 25 LGBT-Friendly Products & Companies Targeted By Boycotters
Popular in the Community