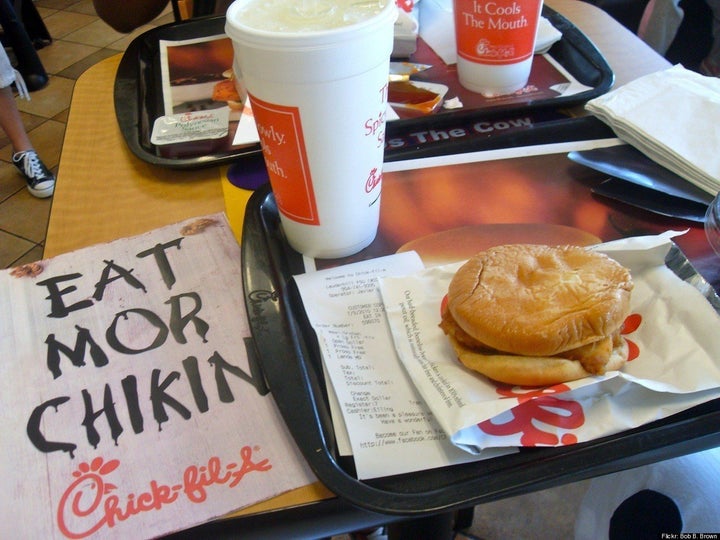 Call it a fried chicken fiasco. Indiana University South Bend cut fast-food chicken patty wonder Chick-fil-A from its list of campus vendors after it was revealed that the restaurant would be supplying food free of charge for anti-gay event.
According to Change.org, the movement to ban Chick-fil-A on campus started with a group of students who came together in opposition of the franchise's support of groups like Focus on the Family and the Ruth Institute.
Chick-fil-A's president, Dan Cathy, released a statement in defense of his company, WSBT reports. "Providing food to these events or any event is not an endorsement of the mission, political stance or motives of this or any other organization," he said. "Any suggestion otherwise is just inaccurate."
Some students, however, remain nonplussed by the controversy. "Chick-fil-A's already known as a Christian organization," IU South Bend senior Brian Jernigan told WSBT. "So, I'm not really surprised that they would donate to an organization that's against homosexual values."
A similar student movement to ban Chick-fil-A exists at Florida Gulf Coast University. Indiana University still has Chick-fil-A branches on two of its other campuses.
What do you think? Should Chick-fil-A be banned for its implicit support of anti-gay organizations? Weigh in below.
Related
Popular in the Community