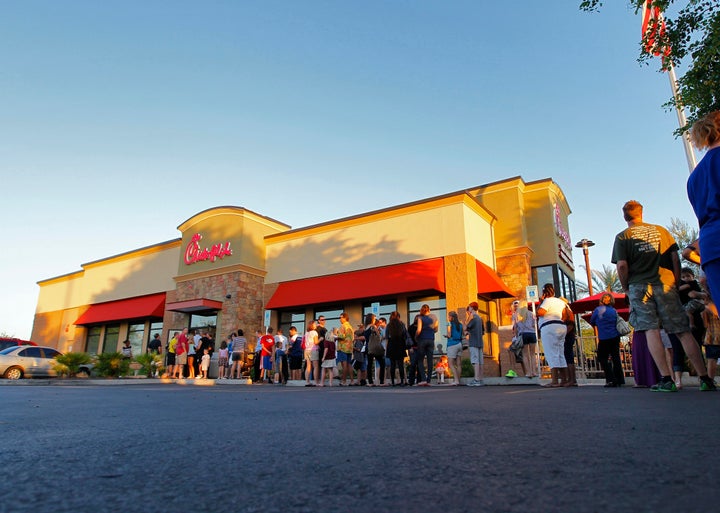 Mike Huckabee is probably pretty happy right now.
"While we don't release exact sales numbers, we can confirm reports that it was a record-setting day," said Chick-fil-A's executive vice president of marketing, Steve Robinson, in a statement.
Huckabee, the former governor of Arkansas, had urged people across the country to "affirm a business that operates on Christian principles and whose executives are willing to take a stand for the Godly values we espouse" by showing up at the chicken chain on August 1.
Many appear to have taken Huckabee's call to heart, flocking to the chain's roughly 1,600 locations in support of its president's controversial anti-gay position.
Chick-fil-A has long drawn the ire of pro-gay activists. The company, which boasts about using "biblically-based principles" to run its business, and is not open on Sundays, has been repeatedly criticized for contributions to anti-gay groups. Equality Matters published a report on Chick-fil-A's charitable work that found that the chain donated nearly $2 million to anti-gay groups in 2010. Among those to reportedly receive donations include the Family Research Council, a conservative Christian organization that has been labeled a hate group by the Southern Poverty Law Center.
But the controversy was enflamed last month when Chick-fil-A President Dan Cathy addressed his franchise's support of the traditional family in an interview with The Bapist Press, saying Cathy was "guilty as charged" of supporting "the biblical definition of the family unit" and that gay marriage invites "God's judgment on our nation."
Since then, the fast food chain has become a flashpoint in the debate for gay marriage. Conservative politicians have rallied in support of the chicken restaurant, while pro-gay rights demonstrators are planning Chick-fil-A protests across the country.
While Chick-fil-A celebrates one day of record sales, it's worth noting that there may be lasting effects that aren't quite so positive. According to the polling organization YouGov, Chick-fil-A's brand approval ratings have plummeted in the wake of the media firestorm. According to its data, the company's overall consumer brand health among fast food eaters has dropped to its lowest levels since mid-August 2010.
And for gay employees, seeing crowds form at Chick-fil-A's in a show of anti-gay support is nothing less than disheartening.
"I call it hater appreciation day," said one employee who was interviewed by The Huffington Post. "It's very, very depressing."
Support HuffPost
Every Voice Matters
Before You Go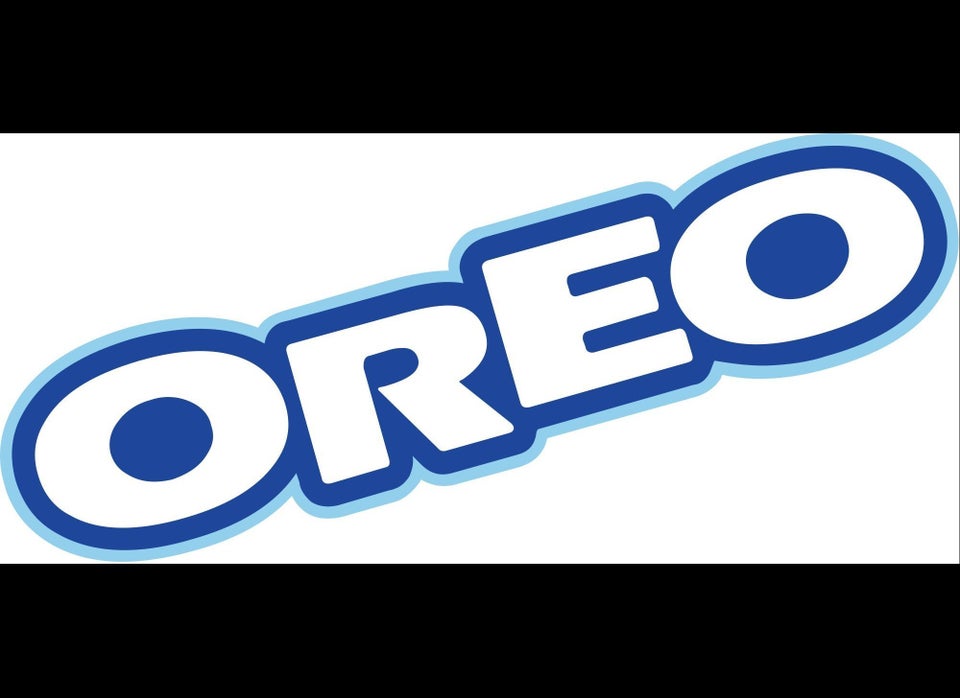 25 LGBT-Friendly Products & Companies Targeted By Boycotters
Popular in the Community