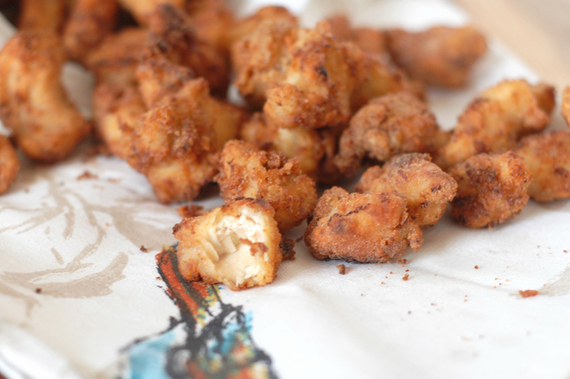 I will admit I am a Chick-fil-a nugget junky. Of course, worse than the nuggets, I am addicted to those amazing waffle fries. Seriously, I go there too often and lately I have been trying to just stick with a side salad or fruit instead of the fries but they call to me in my sleep. I know that is just sad, but what can I say? It is the life of an addict.
As soon as I went gluten free I had that sudden realization that I could no longer pick up a box of my favorite nuggets. Luckily, about this time is when they introduced grilled nuggets, so I have come to enjoy those, but I still long for those crispy nuggets.
Thankfully I was able to make my own version of their nuggets, only gluten free. I also realized how easy they actually are to make at home. Now, my version of gluten-free chicken nuggets is likely not exactly like theirs, but it is extremely close.
I know they use peanut oil; however, I opted for a vegetable oil because we have peanut allergies in our family. I try to avoid having that oil in our home since the kitchen would quickly become cross-contaminated.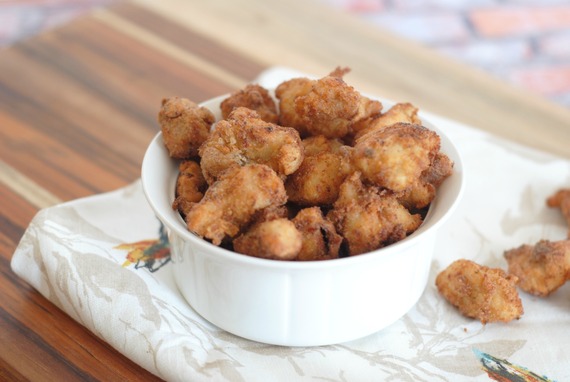 These would go perfectly paired with your favorite dipping sauce. I love their Polynesian Sauce, which is next on my list to try to make at home.
I was happy to see that even my picky eater loved these, at least the first day -- the next day he decided he was over chicken. Nice, right? That is just a day in the life of a picky eater.
Now, are you ready for a little bite of heaven with these nuggets? I will note that I prefer minimal salt so if you like them saltier, by all means add a bit more. I basically adapted my recipe for Oven Fried Chicken to make these nuggets adding a few extra steps, and frying of course.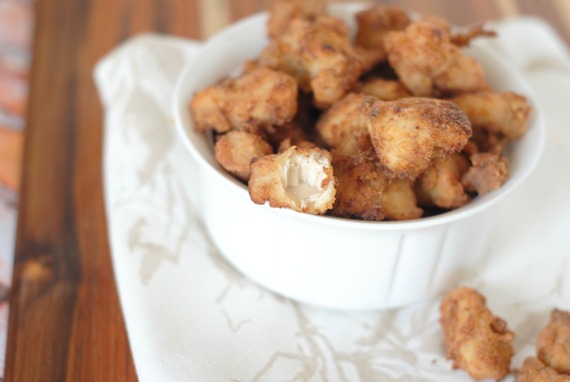 About Kristy
Kristy turned her hatred of cooking into a new outlet for creativity. Now that's the kind of attitude we're fanatical about! She blogs about all sorts of good food on
. On Food Fanatic, she's tackling all things
.
Related