Chick fil-A salads are getting healthier. At least theoretically.
On April 29, the chicken chain will ditch the four salads currently on its menu in favor of three new ones, which it claims will be healthier than the ones they replace. Here's a publicity photo of the new Cobb Salad, Asian Salad and Grilled Market Salad: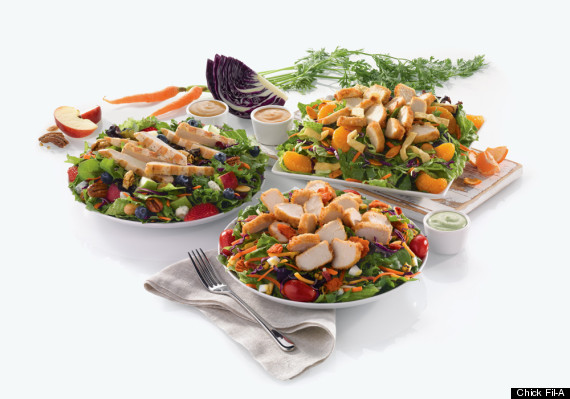 Chick fil-A is also revamping its salad dressings and its side salad. In addition, the Atlanta-based chain will introduce a new, low-calorie Grilled Cool Chicken Wrap. The company for the first time will post calorie counts on menus at its 1,700 stores and will begin offering behind-the-counter tours of kitchens to curious customers.
The changes are designed to broaden Chick fil-A's "appeal to the crucial Millennial market," according to USA Today's Bruce Horovitz, who first reported on them on Tuesday.
That said, it's not clear that these new salads, which retail for $6.79 and up, are much healthier than the old ones. They contain from 180 to 430 calories without dressing, only a hair less than the 220 to 450 calories on the menu right now.
But if the new salads taste fresher and more interesting than the old ones, more people may choose to buy them instead of sandwiches and (oh-so-delicious) waffle fries. That would be a likely be win for consumer health.
Click through below to learn how the three new entree salads compare with the four old ones: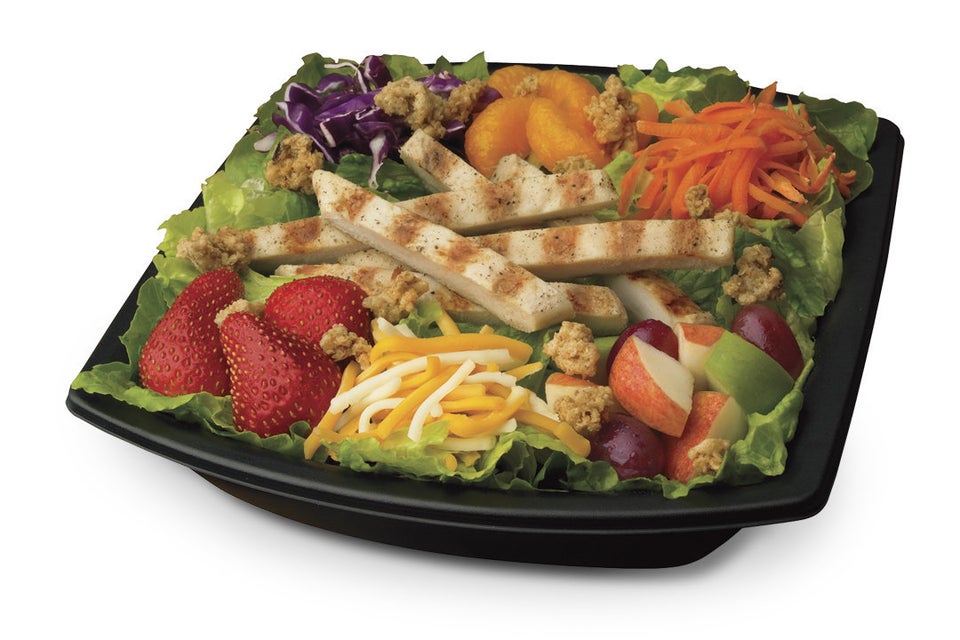 Chick Fil-A's New Salad Menu
CORRECTION: A previous version of this story stated incorrectly that Chick fil-A's new side salad was its first ever, when in fact, it has served side salads for some time.