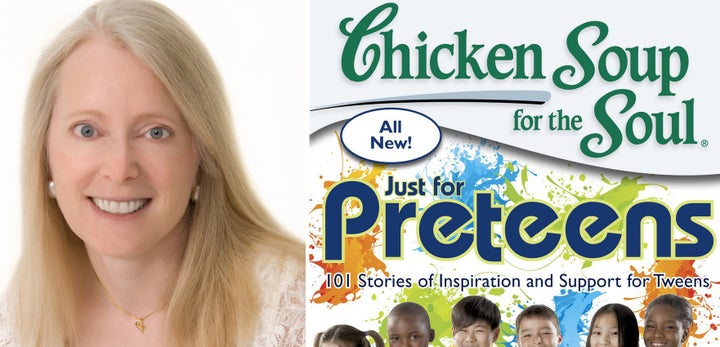 April 27th is "Tell a Story Day" in the United States. I know that the proliferation of special days on the calendar is pretty silly, but on the other hand, there is real value in telling stories.
Storytelling, after all, is the most common way that we pass on wisdom, advice, and culture from one generation to the next. It's how mankind has woven a continuous thread through society for thousands of years. And stories make people happy.
Even the medical community has recently turned to storytelling as part of its healing regimen. Medical schools are teaching aspiring doctors how to use journaling, narrative medicine and patients' stories in their clinical practices. Harvard Medical School has joined with Chicken Soup for the Soul to combine medical advice and stories from patients in a new series of health books.
Every day is "Tell a Story Day" for me, as the publisher and editor-in-chief of Chicken Soup for the Soul. For the 12.3 percent of Americans who don't know about our books, we collect and edit stories from a mix of regular people and occasionally celebrities, and create compilations of 101 inspiring stories on different topics.
Our books cover most of the human experience, from entertaining collections about pets or sports or Christmas, to more serious topics such as cancer, divorce, or faith, to self-help books on positive thinking or finding your happiness. The unifying theme in all our books is man's quest for happiness.
I've been doing this job for more than four years now and I've worked on almost 90 books in that time. I have read tens of thousands of heartfelt, inspiring, personal stories from people all over the world. Sometimes people will reveal a deep dark secret to our readers before they will tell the people closest to them, so I often get to be their very first confidante.
You would think I would get jaded about all this sharing, but in fact I have found that reading these stories and editing our inspirational self-help books has made a big difference in my own life. I've been consuming my own chicken soup for the soul and it keeps me happy. I've learned how to have better personal relationships, how to focus on what's important, how to stay thin and fit, how to look for the positive in every situation, and how to put the daily ups and downs of life in perspective.
I get to impose my own view of happiness on our books too. I am annoyed by people who are self-indulgent, narcissistic or morose. Therefore I don't let their stories into our books. That leaves us with stories that are truly empowering and uplifting, that encourage our readers to look within themselves for the keys to being happy, productive, and purposeful. I look for stories from people who have been through enormous challenges and yet have maintained a positive attitude, filled with gratitude for the good things they still have.
I never stop learning from our books. Sometimes a story really gets to me, as did one by teenager Claire Illies in our book Chicken Soup for the Soul: Just for Preteens, which was published last year. Claire routinely hung out with a somewhat mean, albeit popular, group of girls until one of her classmates was diagnosed with cancer. Claire had an epiphany and wrote:
"If I got cancer and died the next day, I wanted to be at complete happiness. I decided that if I wanted to achieve this, I had to be around people who made me completely happy. Sounds kind of obvious, but it's something so many of us overlook."
Reading about so many challenges and so many tragedies makes you think about making the most of the time you have. Claire's story provided me with my own epiphany. I work too hard at my job to compromise when it comes to my limited personal time. I have less tolerance for jerks in my life now. I'm fine with the occasional ones who come and go in the outside world - the officious airport agent or the bored cashier - but when it comes to the people who are close to me, I need to make good choices.
Our stories have taught me how to make my own happiness. Friends are supposed to bring joy into your life, not cause you angst. Jobs are supposed to give you a sense of purpose, not just pay the bills. Homes are where you relax, not where you get stressed about how to pay for them. Exercise should be fun, not a punishment. Holidays are for family reunions, not perfectionism.
In Claire Illies' story, she found a new group of friends, which is pretty much the main way to change your life when you are a preteen. As adults, we have more control over our lives and many routes to happiness in addition to changing our friends. We can change our jobs, our homes, our bodies, and most importantly, our attitudes. We can change how we tell the stories of our own lives. I'm lucky. I get to have a little chicken soup for the soul every day to help me do that.
Calling all HuffPost superfans!
Sign up for membership to become a founding member and help shape HuffPost's next chapter