When we think of animals living the fast-paced, vain and competitive existence that accompanies the pageant lifestyle, we normally think of over-fluffed dogs or highly accessorized ponies, animals that exude a natural strength, dignity and poise. Chickens? Not so much.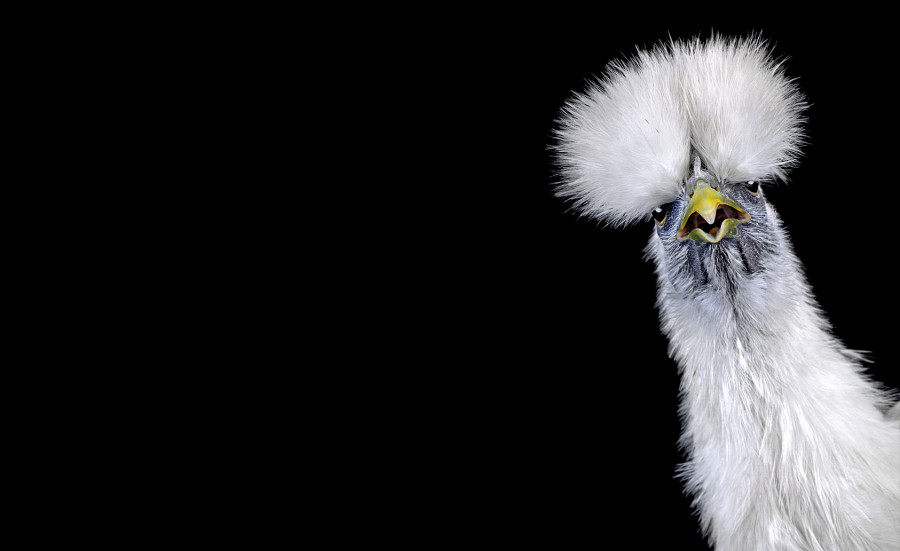 But a smile-inducing and surprisingly hypnotic photo series entitled "Cocks: The Chicken Book" is putting all our chicken-based assumptions to shame. Shot by Singapore-based photographer Ernest Goh, the series focuses on Ayam Serama chickens, an ornamental breed of bird cherished for their build, poise and showmanship. In Malaysia, these particularly classy chickens compete in beauty pageants where they are judged on looks and attitude, from the quality of their stance to the bravado of their wing and comb.
"I chanced upon the chicken beauty pageants while on another photo expedition to a farm in Malaysia," Goh wrote in an email to The Huffington Post. "But when I arrived at the farm I found that the farmer had retired and sold the business and was not around. I managed to track him down and found him grooming his chickens at a chicken beauty contest. That was when I discovered this little known culture."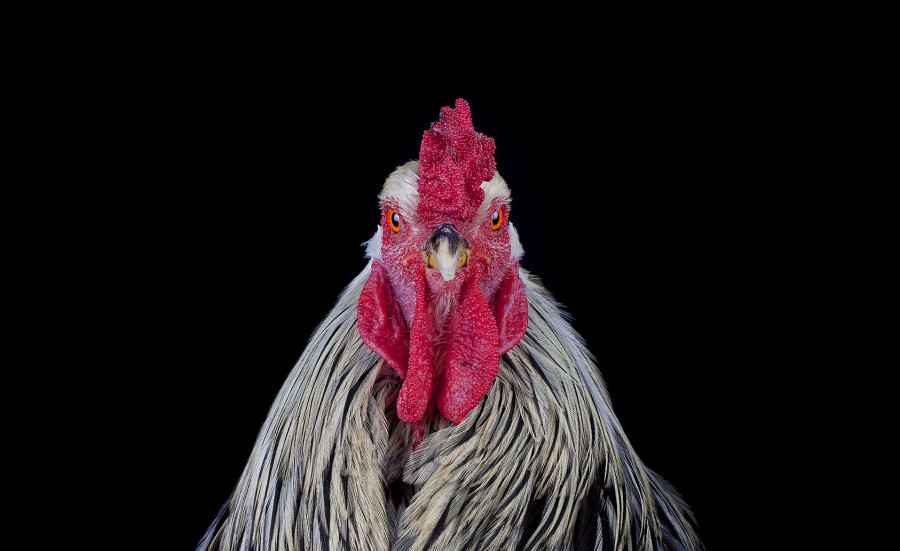 "As a photographer, I am always interested in photographing the human condition," Goh writes in his statement. "But this human condition does not exist in a vacuum as we share the natural world with animals. My interest in photographing animals is a natural extension of my interest in the human condition, because we are all inextricably linked to each other. We cannot exist without the other."
Even if, like us, you were previously living unaware of the existence of chicken beauty pageants and the bizarre wonders they hold, it's not hard to identify a human spirit inside Goh's winged subjects. Through the ruffled plumage and puffed chests, you can almost make out a perturbed and pompous little human underneath.
As enjoyable as it is to anthropomorphize Goh's feathery friends, it's just as enticing to admire the otherworldly creatures in all their alien glory, accepting their neon beaks and webbed claws on their own, utterly other, terms. See the prize-worthy creatures here and check out Goh's Facebook to learn more. Bonus: you can take a peek at how the peculiar chicken pageant competitors live day-to-day in the video below.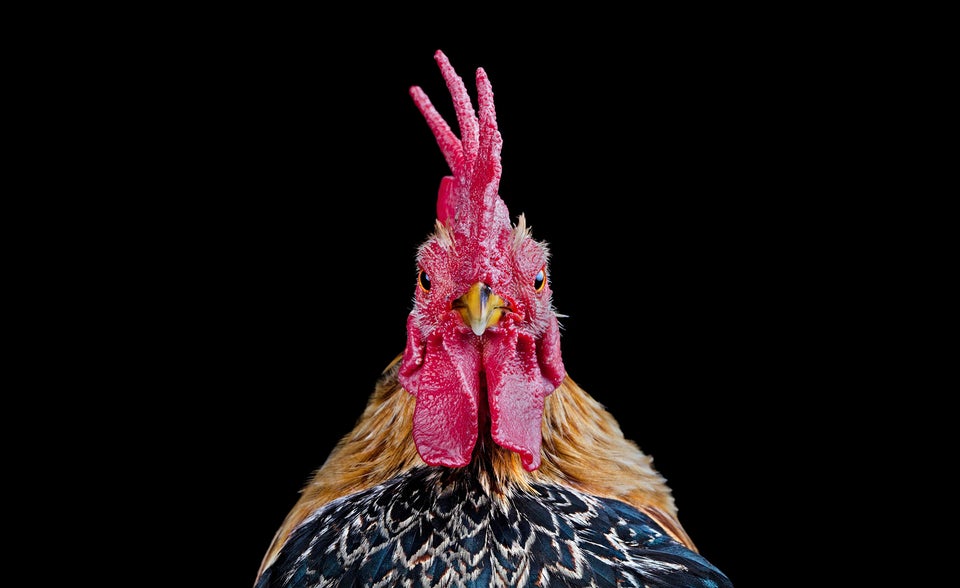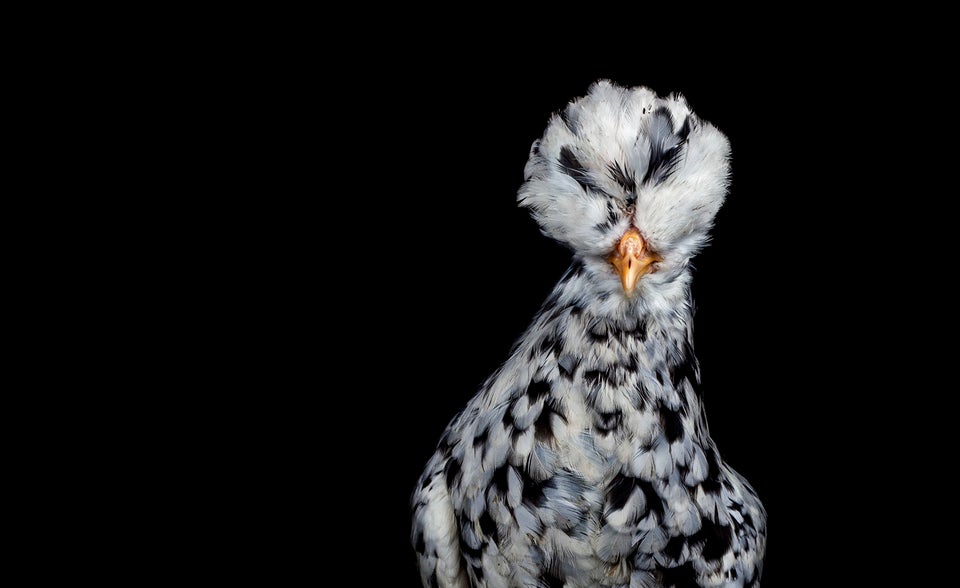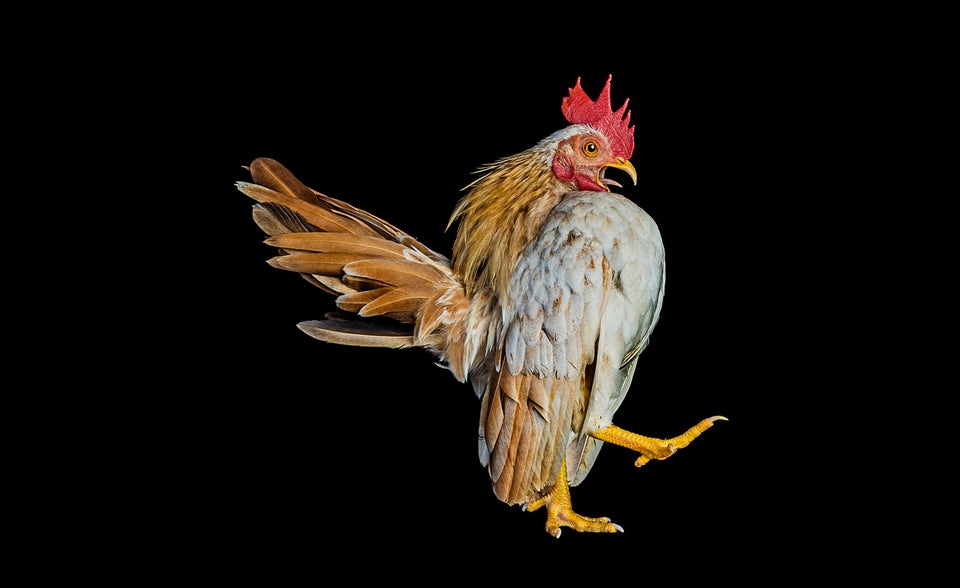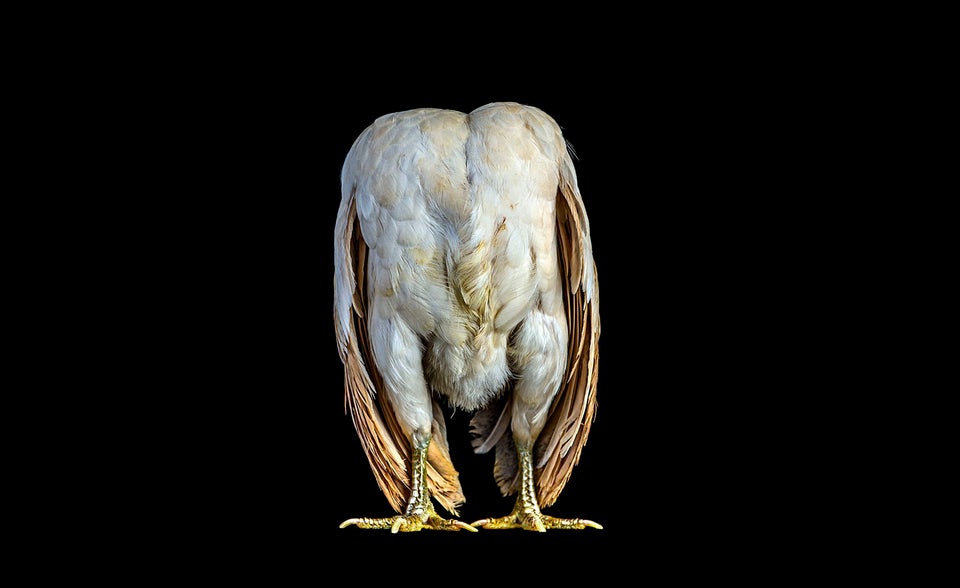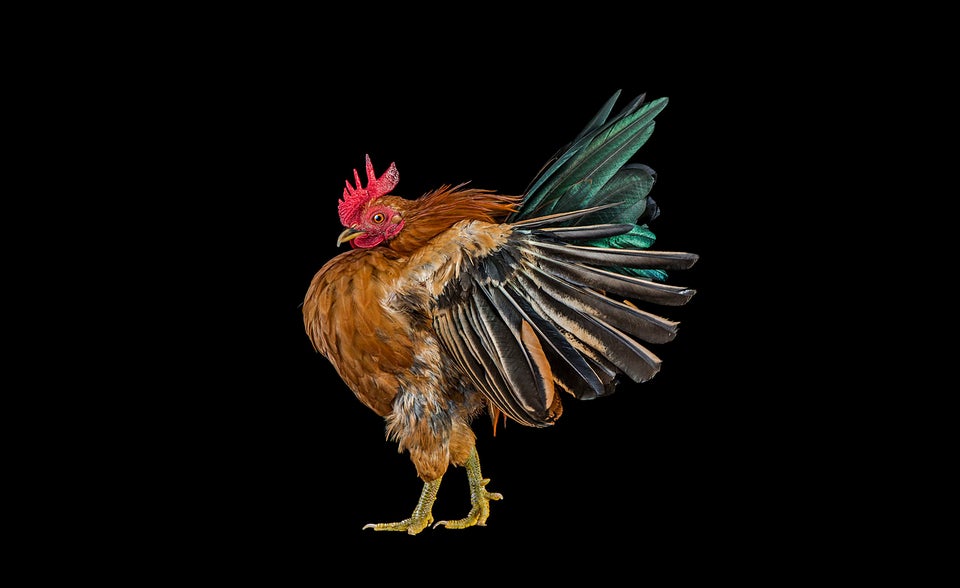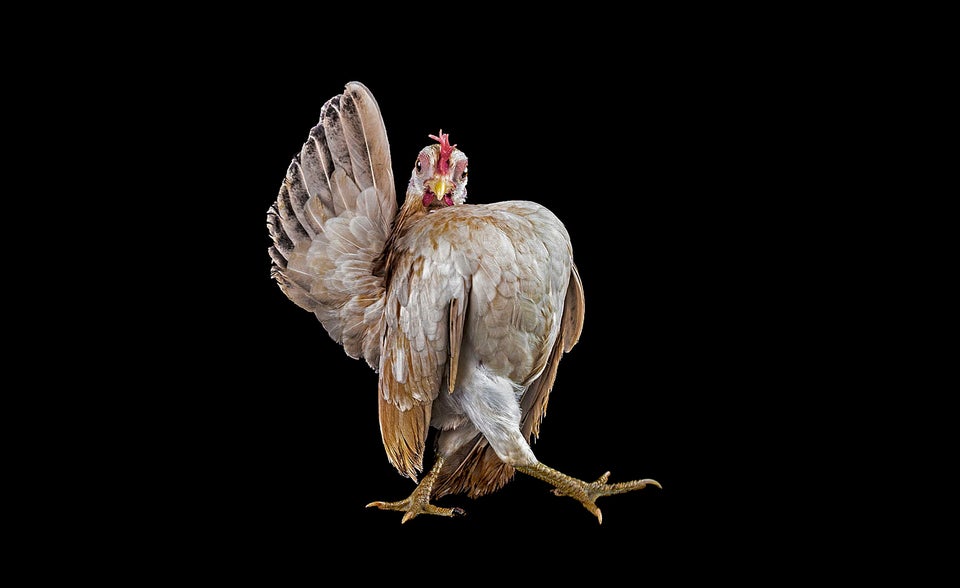 Popular in the Community