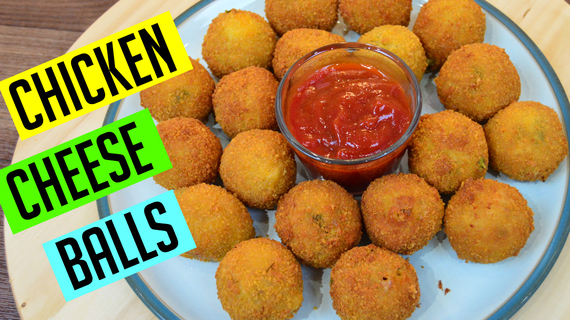 Chicken Cheese Balls are a mouth watering delicious fun sized cheesy fried snack! Family favourite appetizers, for holidays, get-togethers, entertaining guests or anything really! These are always a great way to get your party going!
Ingredients:
1 cup cubed Chicken
1 cup grated Cheese (red & white)
1 cup Pasta
1 cup mashed potato (not completely mashed)
1 and half teaspoon cumin powder
1 tablespoon Jalapeno Sauce
1 teaspoon Black Pepper
Salt to taste
Handful or Corriander/Cilantro
Fresh Lemon Juice (half lemon)
Garlic cloves & Chillies, add to taste
Eggs & Breadcrumbs for dipping
I upload weekly recipes so you might as well subscribe!
This channel is for anyone who loves food and and how to cook from student's to someone preparing for marriage or even if you are just in need of some inspiration!

I live in Leicester, England and have learnt from the the best Chefs, who have taught me everything from savouries , delicious, tasty mouth watering home made good food, snacks to sweet dishes, desserts and more!