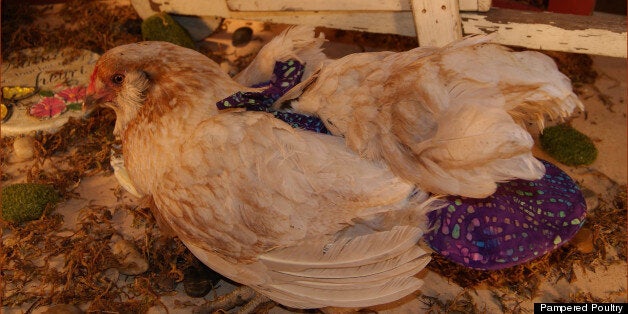 Are you tired of your delicious meal pooping on your carpet? Do you want your chicken to be the cock of the town?
Then get yourself a pair of chicken diapers. Julie Baker, a farmer in Claremont, N.H., invented the poultry couture to keep the horrific mess of chicken excrement off your floors -- while your chicken stays in high fashion.
Baker told HuffPost Weird News that the family has been involved in the poultry show community for a long time (yes, there is such a thing as a poultry show community) but the little cluckers kept messing themselves up. So she made a diaper that fastens over the chicken's tail feathers and, with the help of a paper towel, keeps everything clean. Plus, it's machine washable.
"Everyone wanted to know where we got them -- and the orders started rolling in," Baker said. "I have a lot of customers that keep their chickens in the house full-time, and they love the diapers."
The chicken diaper colors -- including Ocean Blue, Parrot Green and Purple Rust -- are only available while supplies last. You can get one for $12.50 at pamperyourpoultry.com or check out Baker's chicken saddles and other attire.
Related
Before You Go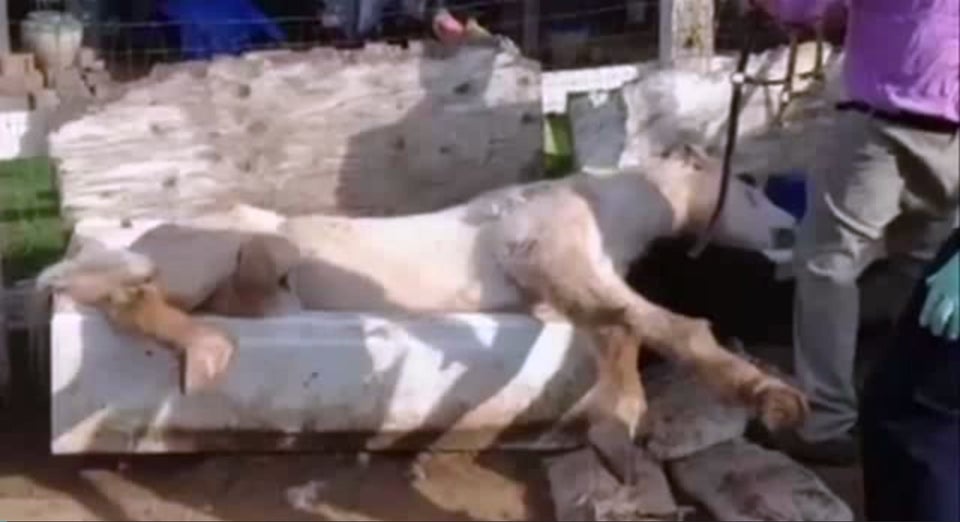 Animals In The News
Popular in the Community