Either way, she found something fowl in her soup.
But what she saw made the mom sick herself. "I opened it up, and there was this spec in there -- I was like, 'What is that?' I looked a little bit closer and I was like, 'Oh, that looks like a dead chicken.'"
While one should probably expect to find dead chicken in a can of chicken soup, Montgomery suspected the mysterious object was a chicken embryo. However, 7NEWS reporter Russell Haythorn brought the object to Industrial Labs, an independent company in Wheat Ridge, and tests there showed she was incorrect.
"It looks to be more like a tendon or cartilage that would be used to bind the muscle to the bone," lab technician Kimberly Meinecke told The Denver Channel.
She added that "It's definitely not anything out of the ordinary when you're processing chicken."
The object is about twice the size of a typical pasta "star" in Chicken and Stars Soup, according to Knox News.
Campbell's Soup released the following statement about the incident:
Campbell Soup Company takes all claims of product contamination very seriously. Whenever we receive such a claim, it is fully investigated by our Quality Assurance team to determine its possible cause. We are in the process of evaluating the claim and have not yet received the exhibit from the consumer to conduct our investigation.
Before You Go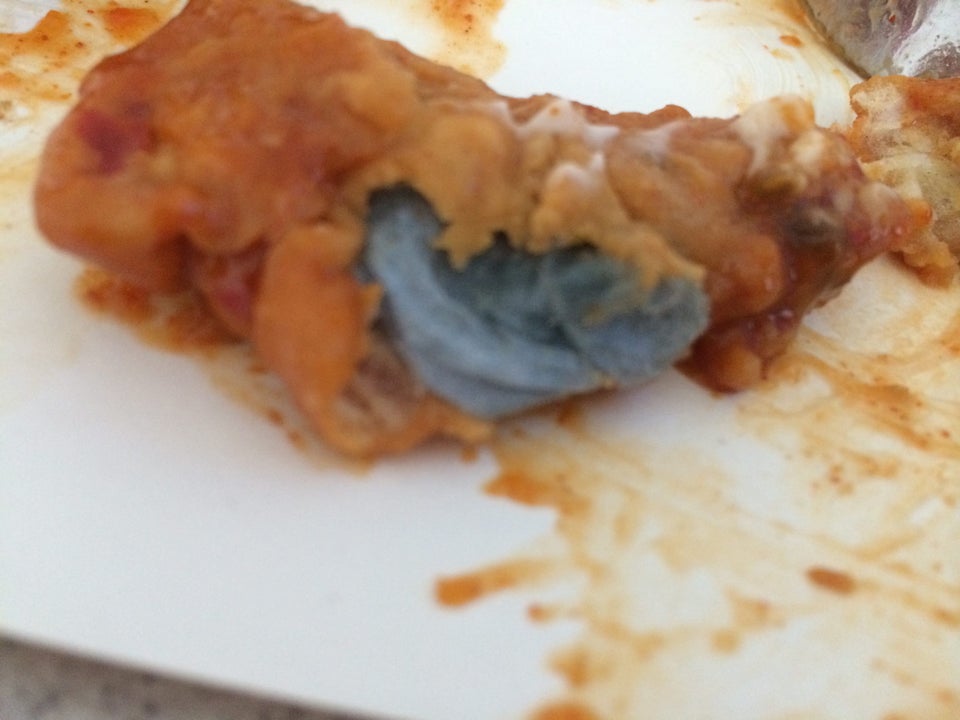 Mealbreakers
Popular in the Community