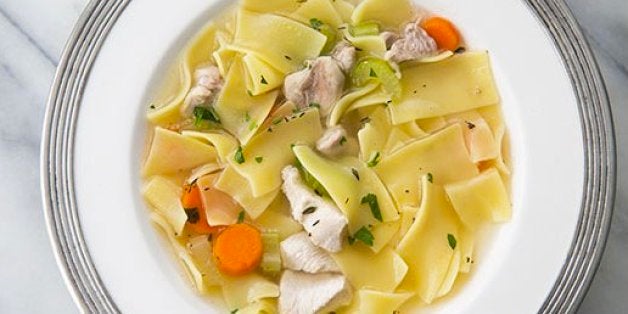 It's soup season, and we're all in need of a good recipe or two. Whether it's to fight off that persistent cold or just to make you feel better after a hard day, chicken soup is what you need. You could spend hours looking online to find the perfect recipe that'll warm your belly during these winter months, or you could just make the best chicken soup recipe around. The decision's easy, we think: make this recipe.
The best part about this soup is that you don't have to strictly follow the recipe, which means you cook to your taste. There are just a couple of key things you have to keep in mind:
First, the secret to a great chicken soup recipe is simple: use homemade stock. And better yet, make it fresh with the vegetables and bones of the chicken you're going to use in the soup. We know some of you are scared of stock, but it's time to get over it. If you face your fears for anything, it should be for great soup.
Next, be sure to use celery, carrots and onions, along with any of your other vegetable preferences. (Fennel, broccoli and squash are some great ones to throw in.) These three vegetables are pals and their flavors work so well together. They're the only ingredients in a mirepoix which is the base of so many great dishes (and it has been since the 18th century) so you know you're in good hands.
Make sure you use high quality ingredients. We know some of you think that all the ingredients in soup are just going to get buried in a big pot so you can get away with throwing whatever you want into it, but this is a big mistake. You can't hide from flavor -- it's either there or it isn't. And with subpar ingredients, it just isn't.
When using rice or noodles, add them with just enough time so that they cook through. You don't want pasta to be sitting in a pot of boiling water for two hours. Nothing good will come of that.
Potato soup's pretty great too. Check out these recipes.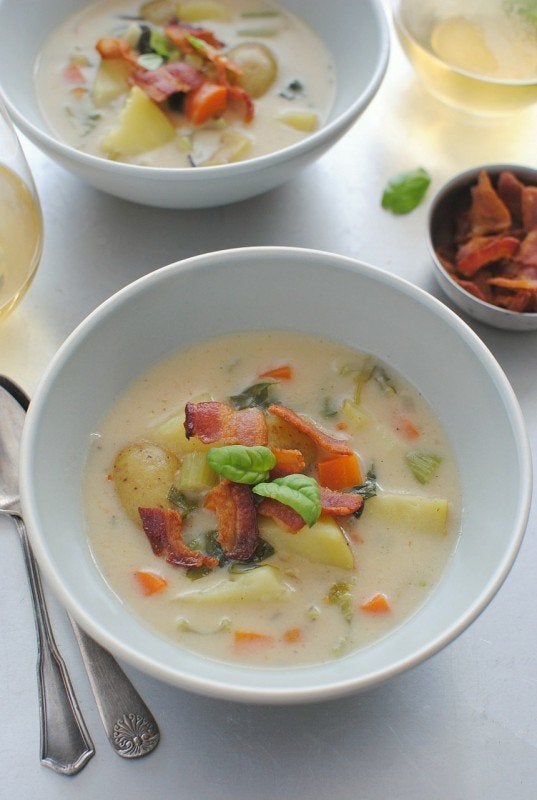 This story appears in Issue 87 of our weekly iPad magazine, Huffington, available Friday, Feb. 7 in the iTunes App store.