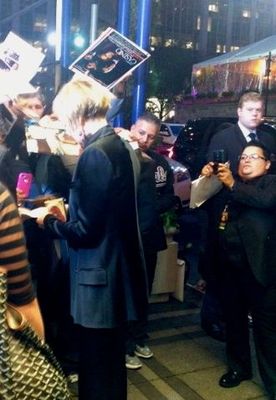 The high-pitched sound from my KitchenAid tea kettle informs me in a not-so-subtle fashion that my beverage is ready for consumption. My half-eaten Granny Smith apple is brown beyond repair. In the early morning hours, the aforementioned sustenance helps me review a contract for my music label client; draft talking points to be incorporated into a segment for a morning news show; and secure a guest speaker for an A-list charity event. The sun has yet to rise and show its sprightly face.
I have the lovely honor of speaking to undergrads and law school students about entertainment law. I made the conscious decision years ago to create an architecture for these lectures that inspires since I am wholly uninterested in presenting a scenario that scares -- rather than shares -- the nature of this fast-paced and multidimensional legal discipline.
I was influenced in part to craft my discussions around the motivational model of the Chicken Soup for the Soul book series. I find it critical to encourage pre-law students as well as sleep-deprived law school students because there is an unattainable quality associated with entertainment law that is entirely misguided and highly prejudicial.
Practicing entertainment law does not have to be a pipe dream. I disagree with those "experts" who tritely opine that entertainment law is an extremely difficult profession to penetrate. Based on my personal experience, you do not need family connections to practice this legal discipline. Similarly, graduating from a top tier law school is not obligatory to gain entry into the profession.
Perseverance, determination and magnetism make a career in entertainment law possible. I often encourage students to secure a public relations internship; volunteer at a radio station; or work as a production assistant as those experiences furnish valuable on-the-job entertainment industry training.
It is imperative to cast your net wide to learn about film, television, publishing and music. You can get a "yes" response from a future employer if you refuse to live with "no." Get comfortable being ambitious. Do not limit your professional choices only to what seems reasonable because that is a surefire way to fall short of your potential and compromise on what you really want.
Entertainment lawyers are experts in a large number of legal disciplines, which allow them to easily segue from various categories of legal practice. Once you become an entertainment lawyer, you will develop a diverse legal portfolio that encompasses contracts, book publishing, intellectual property law, corporate finance, labor law and defamation and free speech.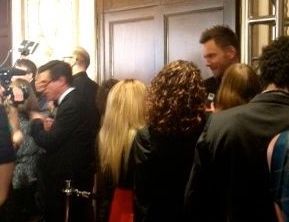 Entertainment law is more than a job. It is a rewarding career. Entertainment lawyers counsel clients on their legal rights, explain to them their responsibilities under a contract and discuss, after reviewing all the options, which sour prospects should be avoided. It is personally satisfying to strike a smart, synergetic deal for your clientele because entertainment law is just as focused on repairing broken relationships as it is on nurturing new ones.
Entertainment projects bring together many different types of people, from managers, sponsors and artists to production companies and television networks. Good entertainment lawyers act as high-powered connectors because they understand each player's strengths when putting together and negotiating a deal.
You have to be able to roll with change, embrace new ventures, be kind and maintain your client's personal brand with dignity and class. Entertainment companies continually form, merge and dissolve. Your client's biggest rival today could tomorrow turn out to be their best collaborator. Likewise, you can never anticipate which personal assistant, photographer, film editor or director holds the power to green-light your client's next project. Therefore it is key to cordially work with all parties as much as humanly possible (and within the confines of the law) to get the deal done.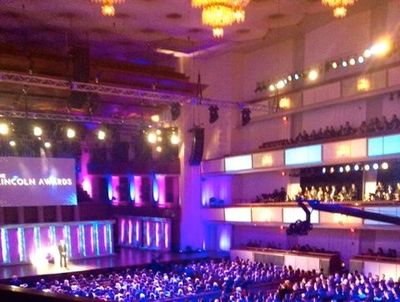 Entertainment law is glamorous and show business is seductive, but as one of my mentors cautiously noted, "Remember to use the glamour wisely." Sure there are tickets to music concerts and movie premieres, but some of the best "perks" involve working with charities for celebrity events so that these organizations can secure the resources and funding necessary to provide indispensable services to the community. It can be particularly alluring to use your legal skills for those who need hope.
Popular in the Community