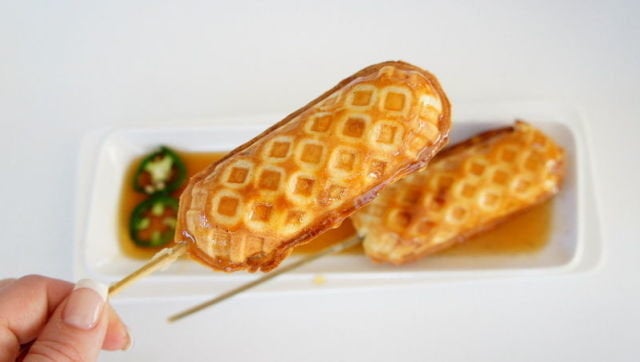 When it comes to foods served on sticks, we think it might be time for that fad to come to an end. While we won't deny our soft spot for cake pops, and even pie pops made sense for a while. We'd be happier if those foods would just retake their original form already. That is, of course, except when it comes to chicken and waffles on a stick -- we're all about that.
Fried chicken and waffles are a breakfast decadence that have recently made their way across the country. And thanks to Instructables user lmnopeas, you no longer have to sit down at the breakfast table for a plate -- you can take them to go. Forget granola bars and muffins, we're reaching for a chicken and waffle on a stick next time we're running out the door.
Breakfast sandwiches are good on-the-go options too.