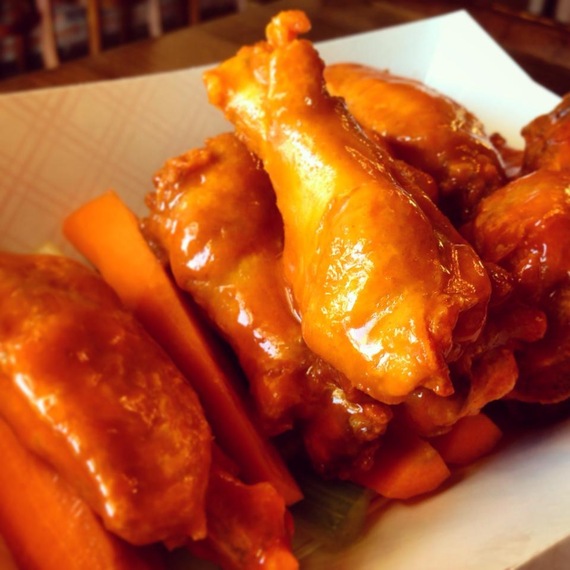 Growing up in a Lebanese/Italian family I got to taste a lot of different food. My father had a vibrant passion for cooking and experimenting, fusing wild ideas and off-the-cuff concoctions, while my mother steadied us with suburban Italian comfort classics straight from old Howard Beach. I didn't know that most of my elementary school friends didn't have cold spaghetti mixed with yogurt as an after-school snack until I got blank stares and tilted heads from my adolescent entourage. Eating was an adventure in my family, my brothers and I were putting down lamb vindaloo at an early age and diving into the world of sushi, Thai cuisine and a smorgasbord of cultural indulgences. There was nothing my father wouldn't eat or dare us to try. The embedded experience propelled me into a driven hunger for the food culture, seeking out innovations, taste sensations, new cocktails, meeting people and creating lasting memories. As a musician and producer, bonding with band members over the classic favorite buffalo wings and brewskies became a ritual and a motivated passion for me and my fellow bandmates. This ritual has hit many fans of this top American foodie favorite but only a handful have become full on "Wing Hunters."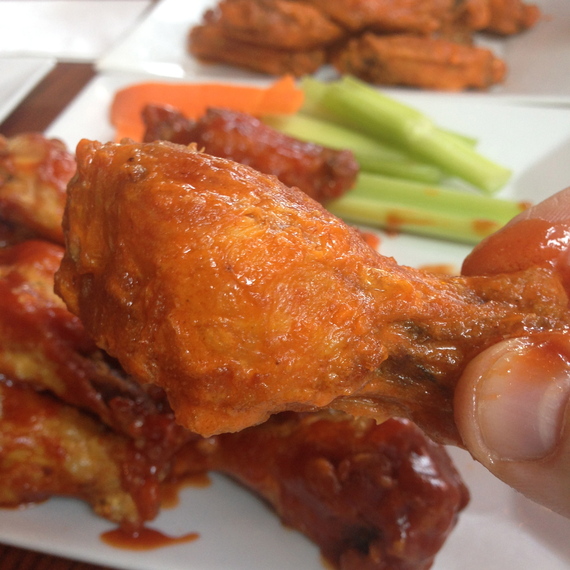 First you need to have the passion to find the best wings on the planet. Next you have to realize this is not a solo journey. You need the support of the food community to steer you towards their favorite wing spots so the hunter can form his own judgment. Most importantly, you have to have the adventurous spirit and palette to experience crazy flavors and cooking preparation. If you have what it takes it will lead to incredible discoveries and an amazing hobby you can share with your friends and family. That road has led me to perceive wings as an essential "gateway food" for those not as willing to expand their palette or try new dishes. Somehow, if you put anything on a chicken wing, it becomes familiar and acceptable. Sure there are those rare carnivores who won't eat chicken off the bone and only want boneless wings (there is no such thing as boneless wings, they're called chicken nuggets...which I am not sure if those actually exist either), or those outspoken "Buffalo Wing Purists," who claim that only good wings come from Buffalo and that other flavors are blasphemy. Sure I understand some of the mindset of this misanthropic perspective but let's be honest...why would we want to put a limit on our imagination and creativity? It's not like the classic flavor got so tampered with that it's on the verge of extinction. We can have our wing flavors and eat them too. Imagine dating someone for years and never getting past first base. That's what only having one flavor is like...after a while, you've got to go all the way.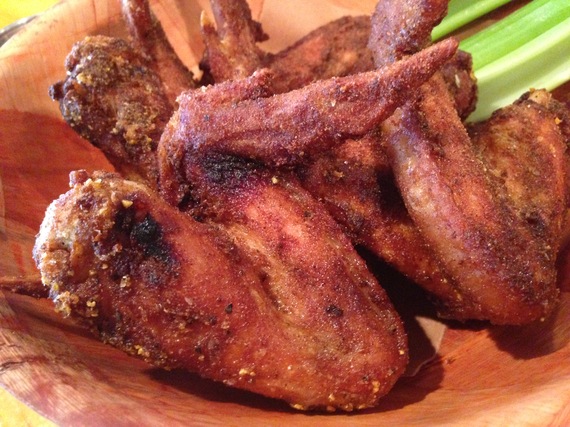 Consider this, buffalo wings came about in 1964. That's over 50 years ago! At this point, there are already common flavors that have been inducted into the wing hunter's hall of fame (an imaginary place that lives inside the heads of wing hunters). These are, Honey BBQ, Teriyaki, Honey Mustard, Garlic Parmesan and Thai Chili.
This has been "GoWing" on for years. However, new flavors and styles are on the rise and the future looks AmazeWing! From low and slow smoked BBQ to brined, bacon-ed and broasted. Creamy carbonara wings with pancetta and cocoa crusted Nutella wings sided with chocolate chip waffles a la mode. The wing scene is booming and smoldering in many parts of the world. Especially in eastern NY, Brooklyn, Long Island, Queens and into New Jersey. You could say that there's a chicken wing trail from Buffalo to Baldwin and beyond. With the exploding craft beer industry and innovative wings in the works, wing and beer pairing has leveled up and gained some massive experience points.
The mega combo are coming together and uniting fanatical fans in celebration. Years of wing hunting and honoring chicken champions with awards has led me to The New York Best Wings Festival on June 7, where wing fans of every age will savor over fifty incredible flavors of chicken wings in the mecca of championships. I for one am leaving the gateway open to a world where buttery Buffalo wings can coexist with melted manchego chipotle nacho wings and a Cadillac margarita. That sounds so good I am "Flipp-Wing" out right now!
Explore The "AmazeWing" Adventure