A private school in North Carolina has reportedly been hit by the state's worst chickenpox outbreak in over two decades.
Buncombe County's health department suggested that parents claiming religious exemptions to the state's vaccination requirements have contributed to the outbreak at the Asheville Waldorf School, CNN reports.
State data indicate that many parents at the school have claimed religious objections to North Carolina's vaccination requirements. The school has one of the highest recorded rates of religious exemptions to vaccines in the state.
The school is asking kids diagnosed with the disease to stay at home. Since it can take 21 days for children exposed to chickenpox to show symptoms, classmates of contagious students are also being asked to stay home too, CNN reports.
Children who have gotten at least one dose of the chickenpox vaccine will be allowed to return, according to Dr. Jennifer Mullendore, the Buncombe County medical director. Kids whose parents can provide proof of immunity through bloodwork or a doctor's statement will also be allowed to go back to school, she said.
"The vaccine for chickenpox and all vaccines out there are safe and effective," she told CNN.
For religious exemptions, parents or guardians simply need to write a statement describing their "bona fide" religious objections to the immunization requirements. The statement may be given to schools and day cares in place of an immunization record. The statements don't need to be notarized, signed by a religious leader, prepared by a lawyer or submitted to the state for review.
But at the Asheville Waldorf School, which serves children from nursery school to sixth grade, a significant number of parents have expressed religious objections to vaccinations. Nearly 68 percent of the school's kindergarten class claimed religious exemption to immunizations last year, according to data from North Carolina's Department of Health and Human Services.
The school, which is incorporated as the Azalea Mountain School, has not responded to a request for comment. The school said in a statement on its website that it follows the state's immunizations requirements "strictly."
"We also recognize that a parent's decision to immunize their children happens before they enter school," the statement reads.
Overall, 5.7 percent of kindergartners in Buncombe County claimed religious exemptions to vaccines ― a higher rate than for any other county in the state.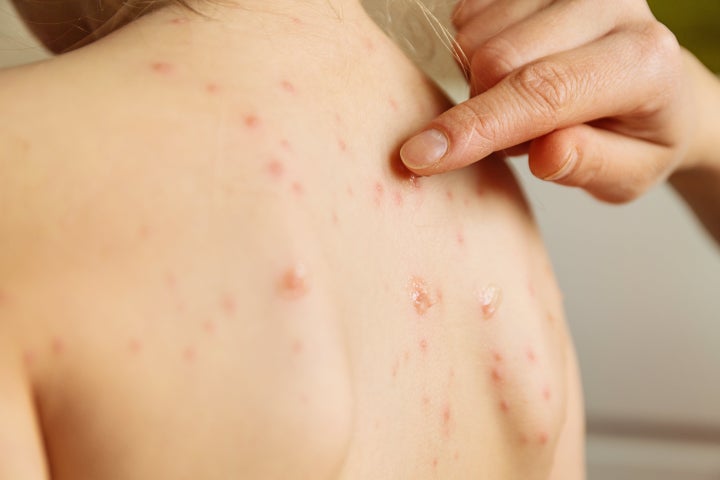 Chickenpox is a highly contagious disease that causes a blisterlike rash, itching, tiredness and fever. The virus used to be very common in the U.S., affecting about 4 million people in the early 1990s and causing up to 150 deaths each year. But a vaccine for the disease, which was made available in 1995, has proved very effective in preventing hospitalization and deaths from chickenpox, according to the Centers for Disease Control and Prevention.
The CDC has found that two doses of the vaccine are about 90 percent effective at preventing chickenpox.
Mullendore told the Citizen Times that even though some parents may not think chickenpox is a serious disease, the outbreak at Asheville Waldorf should be taken seriously. Two to three out of every 1,000 children infected with the virus require hospitalization, she said.
"To me, that's not a mild disease, and if you're the parent of one of those children, you probably don't think so either," she told the paper.
Mullendore told CNN that no complications or hospitalizations have been reported from the outbreak at the Asheville Waldorf School.
Majorities of all American religious groups agree that vaccines should be required for schoolchildren, according to a 2016 Pew Research Center study that asked participants about the common childhood vaccine for measles, mumps and rubella. But some religious groups ― particularly white evangelical Protestants and the religiously unaffiliated ― expressed a little less support for requiring the MMR vaccine than others.
Susan Sullivan, a nurse who serves as a consultant to the state's health departments on vaccine-preventable diseases, told the Citizen Times that pockets of unvaccinated people often serve as "reservoirs for disease."
While chickenpox isn't life-threatening in most cases, the CDC says it can still be dangerous to infants, pregnant women and others with compromised immune systems.
That's why Sullivan said getting vaccinated helps protect the larger community.
"It's not just about you," she said. "It's about the people you interact with: Pregnant women, people with AIDS, people finishing chemo. They're a part of our community, too, and we have to do what we can to protect everybody."
Related
Before You Go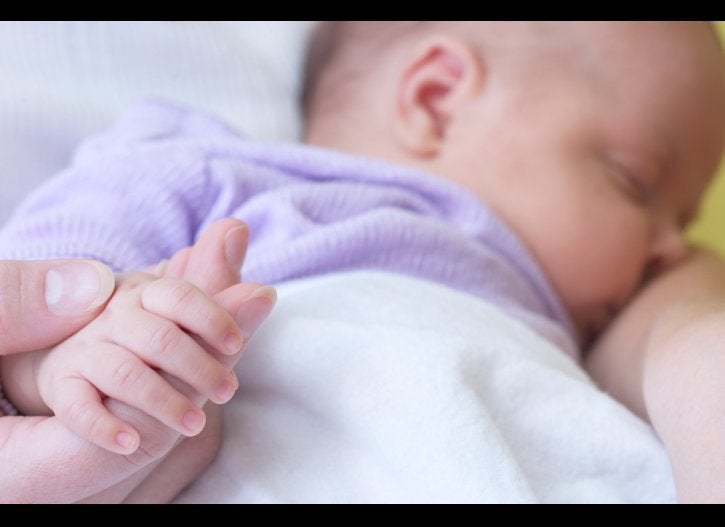 12 Vaccines For Your Child
Popular in the Community