Someone recently broke into a California poultry plant and bashed nearly 1,000 chickens to death with a golf club, according to police.
A piece of a golf club was found at the scene, and police told local media they believe another weapon was also used.
After the attack at the Caruthers plant, the company issued a statement calling the killings an "unconscionable act of animal cruelty."
"This appears to be a random act of violence. It is the express policy of Foster Farms to treat its birds humanely and with compassion. Any intentional act to the contrary is unacceptable," the statement said, according to Yourcentralvalley.com.
The company estimates the damage from the chicken attack at $5,000, and is offering a reward of the same amount for information leading to the perpetrator or perpetrators. Anyone with tips can contact the Fresno County Sheriff's Department, or call the Ag Task Force detectives at (559) 600-8150.
"You can't do that much damage to animals and not have blood on your clothing. We want to find out who they are and get them off the street," Curtice told KPIX.
Before You Go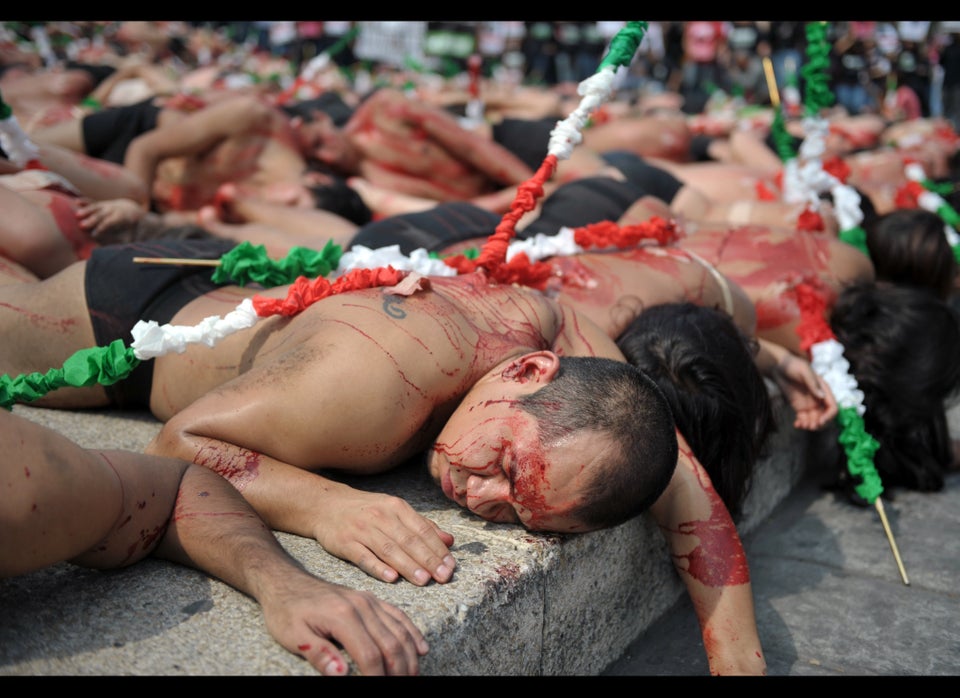 Protesting Animal Cruelty Around The World
Popular in the Community