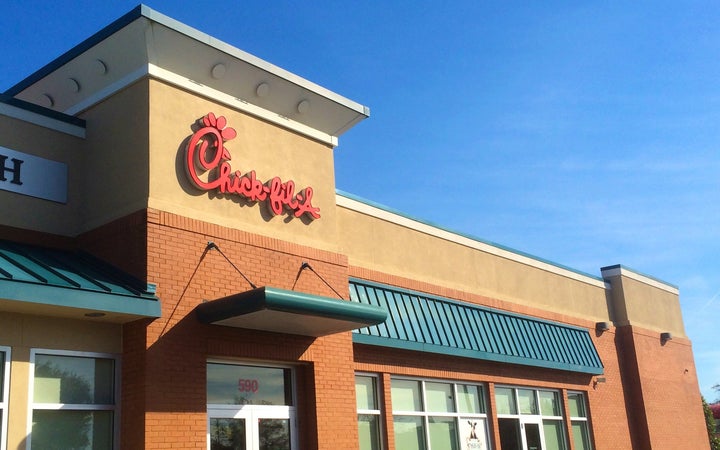 Most fast-food fiends are likely disappointed that Chick-fil-A restaurants -- yes, every single one in the entire U.S. -- are closed on Sundays.
But it's even more surprising just how much money the chain makes in the six days it's open, because the statistics are nothing short of astounding.
On a list of the country's top-grossing quick-service restaurant chains for 2014, Chick-fil-A ranks no. 8. It's larger than every chain pizza brand in the country in terms of revenue (yes, even Pizza Hut). Chick-Fil-A also outperforms KFC, Chipotle, Panera and Dairy Queen, while its per-store sales average is highest in the nation. KFC made an average of $960,000 at each of its U.S. stores last year, for example, while Chick-fil-A made about $3.1 million per store.
And they're only open six days of the week.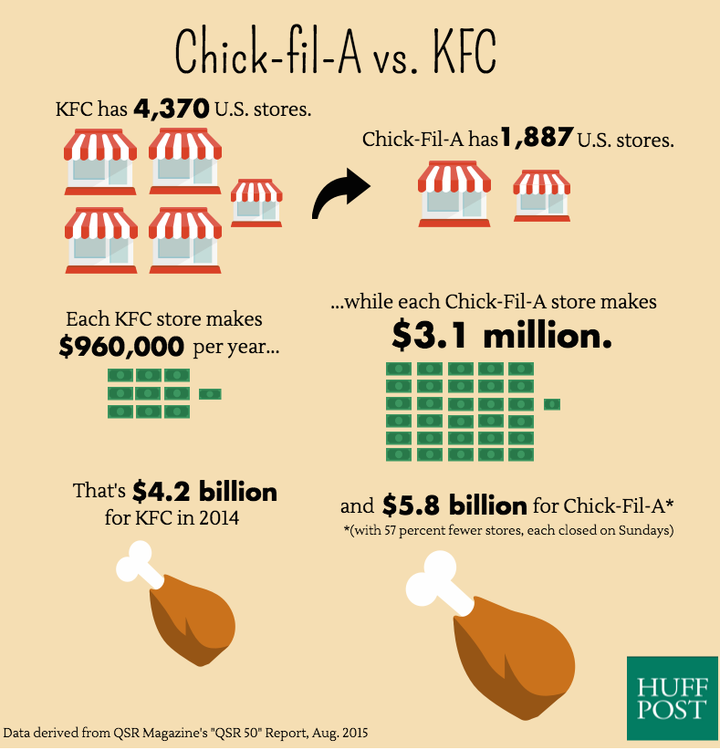 And while making any kind of "spiritual" corporate statement is dicey these days -- as Chick-fil-A knows better than anyone -- the chain makes a mind-blowing amount of money, despite only being open for six days a week and touting a tiny number of U.S. locations (just 1,837) compared to other chains.
You wouldn't think this would happen. It really shouldn't happen. But it has happened.
The fast-food performer just ahead of Chick-fil-A in total U.S. sales for 2014 was Dunkin' Donuts, which at the time of the ranking had more than 8,000 locations -- nearly four times Chick-fil-A's 1,837 stores. The no. 9 chain, coming in just behind Chick-fil-A, was Pizza Hut, which has 7,800 locations. This means Chick-fil-A was making more revenue per restaurant than any other chain in America -- by FAR.
"We have found that [guests] respect the decision to give our employees a day off," she told HuffPost. "Some even tell us our food tastes better on Monday as a result!"
Related