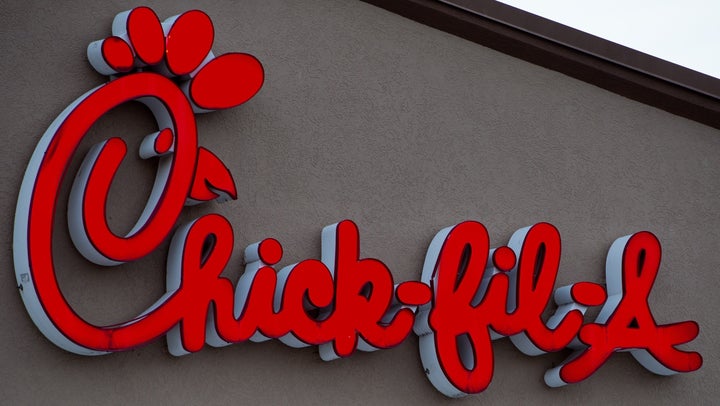 Chick-fil-A opened the doors of its three-story Manhattan behemoth Oct. 3, greeting throngs of chicken biscuit-seekers with sweet tea and a smile. But the real story isn't the grand opening -- instead it takes place 12 hours earlier, as hundreds of New Yorkers lined up in the rain for the chance to win a year of free chicken.
Chick-fil-A's "First 100" event invites 100 members of the community to spend 12 hours at the restaurant in pursuit of one coveted prize: a year of free chicken sandwich meals. To be clear, this is not an unlimited fast food pass. "First 100" victors receive one free chicken sandwich meal per week for a year, roughly $300 dollars worth of chicken. But the promise of one free meal a week was somehow more than enough to keep hundreds of people standing outside in the rain.
According to Chick-fil-A Vice President of Public Relations and Public Affairs Carrie Kurlander, this massive turnout is not unusual. And it's not just exclusive to the New York opening -- the contest is held for openings all across the nation. "They come in sub-zero temperatures ... rain, shine. The elements do not keep people away," Kurlander said. Judging by lines stretching around the block in a hurricane-induced downpour on Friday night, New Yorkers are no exception.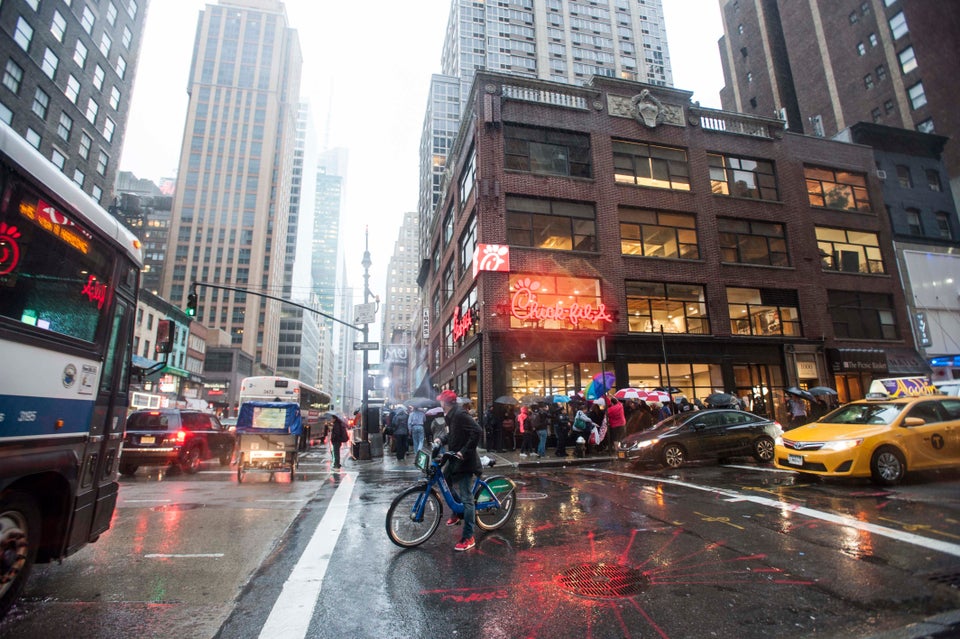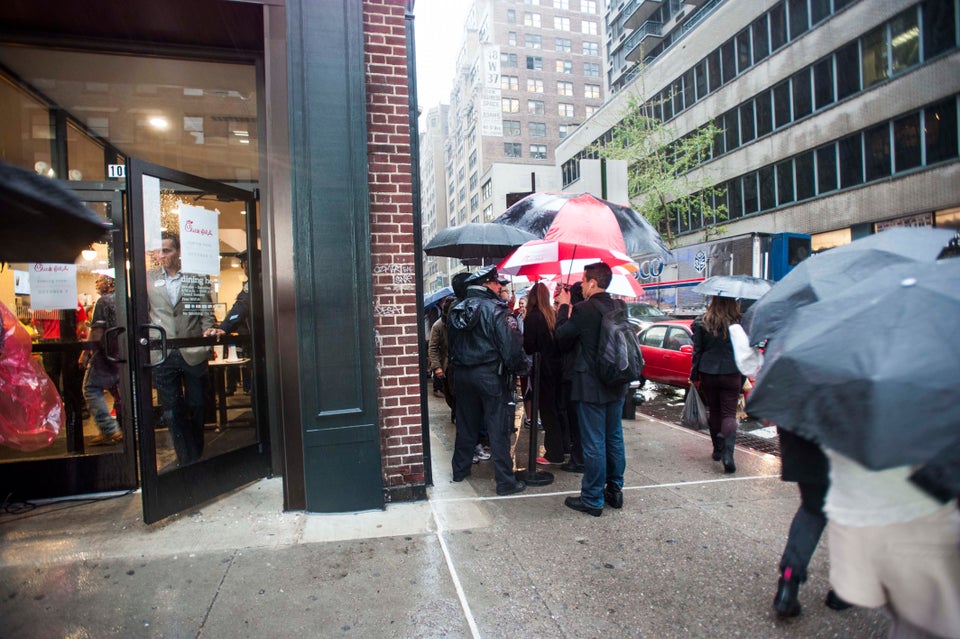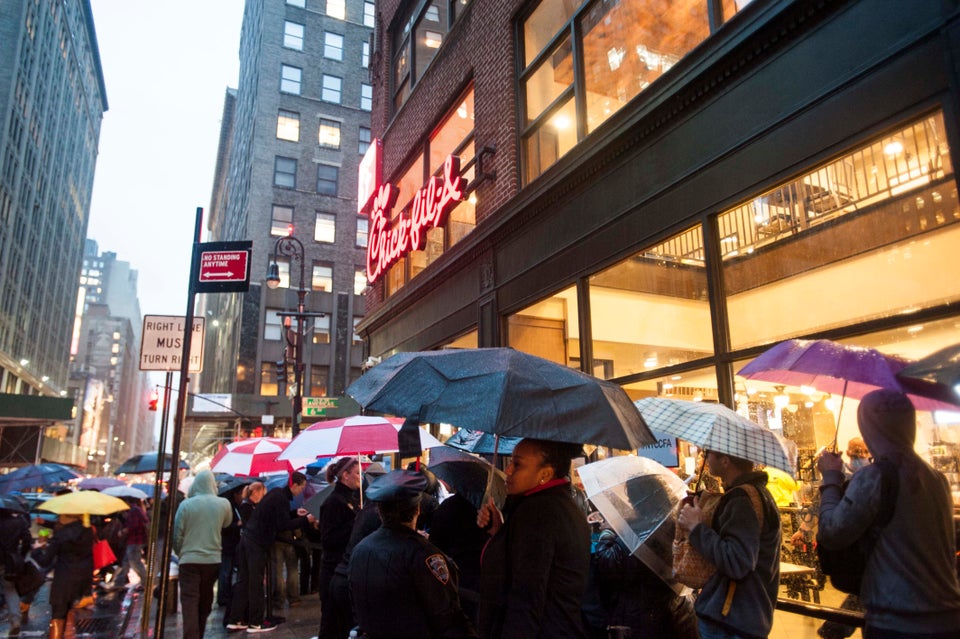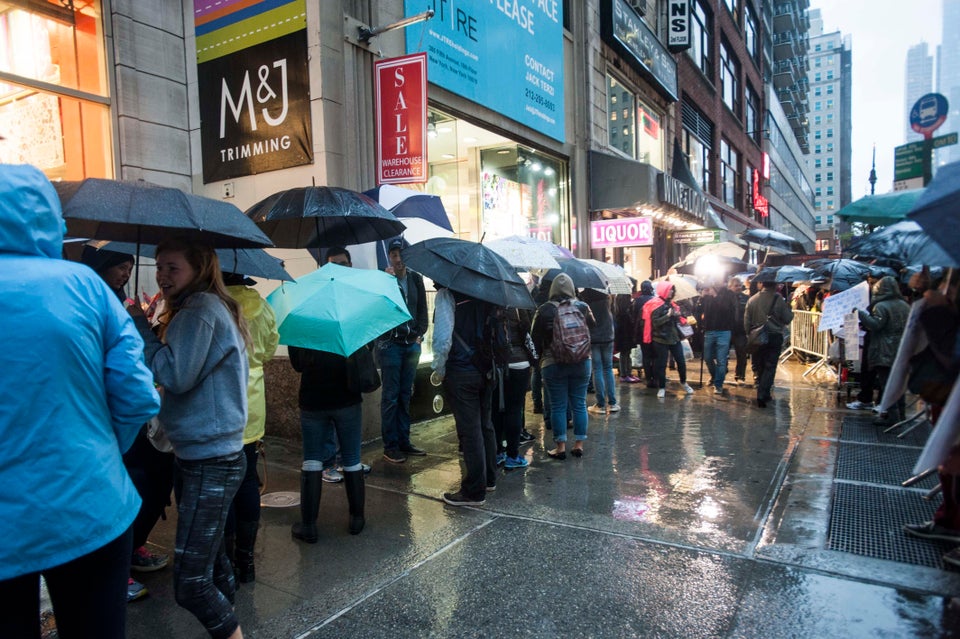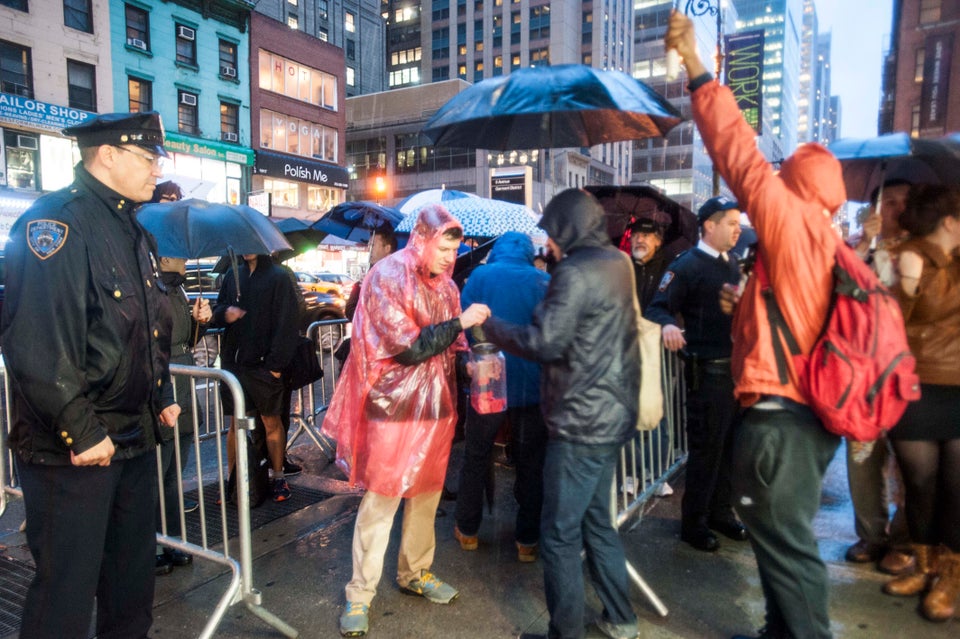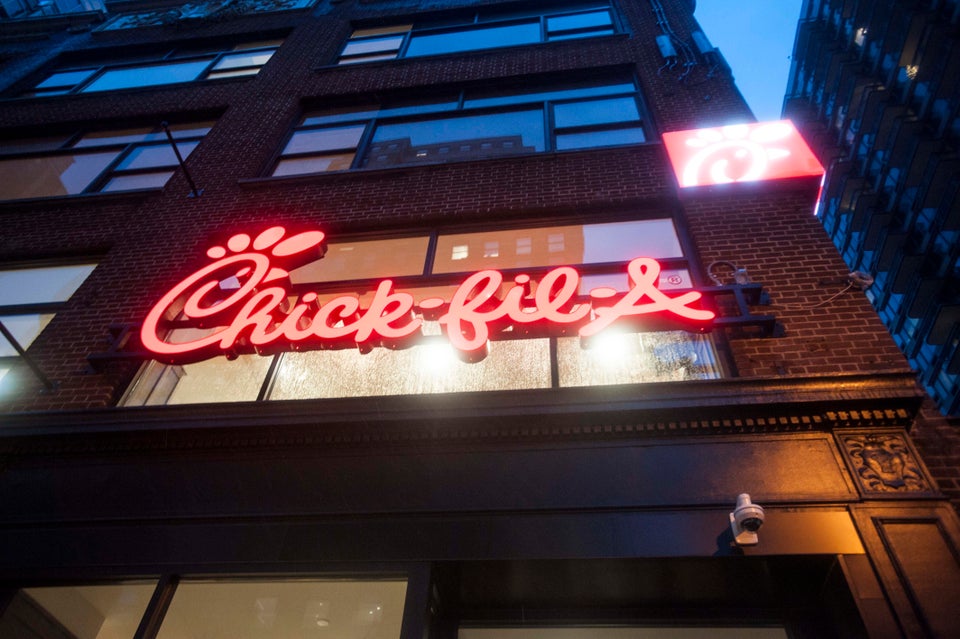 Thankfully, participants did not have to camp outside overnight. After about an hour of sopping-wet misery, Chick-fil-A selected the "First 100" winners through a raffle drawing. These lucky 100 people entered the restaurant to begin a 12-hour, chicken-fueled slumber party. Restaurant employees entertained the crowd with open mic performances, food, and a screening of Night At The Museum.
"We basically try to turn it into a party," Chick-fil-A Vice President David Farmer said. "Think tailgating on steroids." To round out the tailgating vibe, participants slept in camping chairs under Chick-fil-A blankets. If any participants left before the 12 hours were up, they forfeited the grand prize.
The weather and the 12-hour lock-in fazed few "First 100" hopefuls. "I'm willing to stay the night," said Steven Soriano, 21. "It's enough free food to stand outside for a few hours," said Carina, 23.
When it comes to free chicken, New Yorkers don't mess around.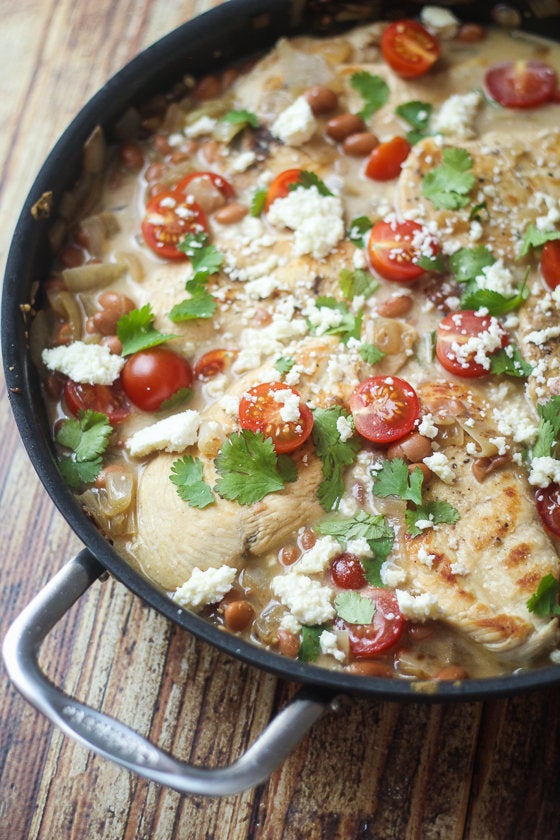 Cast Iron Skillet Chicken Recipes