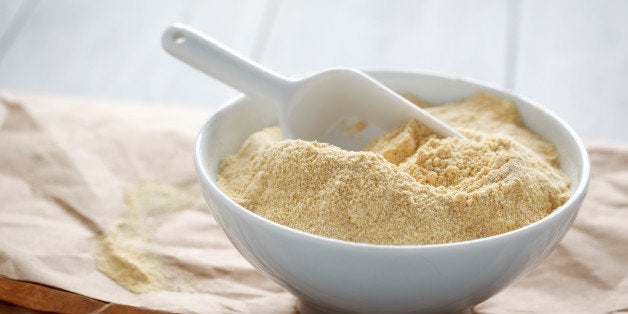 With New Year's resolution season at its peak just around now (for those of you who have lasted a few days, bravo, but we're foreseeing a nosedive come Friday night), it's prime time for paying attention to healthy food trends. While we may all have had our fill of kale salads and cold-pressed juice last year, we've got bone broth and matcha tea to sip on this year. And we're calling it now: 2015 will the year chickpea flour rose to stardom.
Also called besan or gram flour, chickpea flour is naturally gluten free, and if there's one food trend we think everyone can agree is here to stay, it's gluten-free eating. It's also high in protein, iron and fiber. All it is, is ground-up chickpeas that are either raw or roasted.
Beyond the health benefits, chickpea flour is remarkably versatile and has a subtle flavor, which makes it great for cooking savory dishes as well as for baking sweet desserts. Cuisines from all over the world use chickpea flour as a staple, and we think it's high time Americans tune into this awesome flour. (Yes, we just described a flour as awesome. But it's so justified! Keep reading.)
Yotam Ottolenghi understands the glory of chickpea flour, and uses it heavily in his dishes. In fact, this gluten-free flour is responsible for many of his favorite comfort foods. Healthy and comforting: see? Chickpea flour really is awesome. We'll take anything Ottolenghi says as gospel, but reading some of his chickpea flour recipes seal the deal.
Ottolenghi makes Iranian dumplings with chickpea flour, as well as vegetable fritters, flatbreads and biscuits. In a poetic ode to the flour, in which he actually sites poetry written about the chickpea, Ottolenghi also describes chickpea flour's function in soups and sauces. "Gram flour also spreads its comforting embrace through soups and warm yoghurt sauces, where it helps to thicken and prevent curdling," he writes. We told you it was versatile.
Ottolenghi credits his devotion to chickpea flour to Indian chef and cookbook author Madhur Jaffrey, who wrote in her book, Eastern-Vegetarian-Cooking, "One bowl of rice topped with some karhis [an Indian soup-like dish made with yogurt or buttermilk thickened with gram flour], and I begin to purr." Chickpea flour is used heavily in Indian food. Vegetable pakoras, which are fritters that have been coated in chickpea flour and fried, are common throughout the country. Besan ladoos, which are very sweet, roasted chickpea flour balls that are mixed with cardamon, are one of the most popular mithai -- or South Asian sweets -- in the subcontinent.
India isn't the only country where chickpea flour makes frequent appearances. In Myanmar, chickpea flour is used to make Burmese chickpea tofu, which comes in a couple different styles. Also known as Shan tofu because it hails from the Shan State, a region in the north eastern part of the country, chickpea tofu might look very much like the tofu we're all familiar with, as slightly gelatinous cubes. It might also be dried and fried into crispy, puffy crackers. If you're looking to lay off the soy, chickpea tofu could be a great alternative, and it involves fewer steps than making your own tofu. You merely mix hot water with chickpea flour, bake it and let it sit. Chickpea flour is also the key ingredient of one of Myanmar's staple dishes: Mohinga, a soup eaten for breakfast that is thickened with the flour.
Chickpea flour is used outside of Asia too. One universal way to use it -- which you'll also find in Indian cuisine -- is to form it into thin crepes and either use the pancakes as a scooping device or a medium for carrying other toppings, from tomatoes to lentils. In Nice, this chickpea pancake is called a socca and it's a farinata in Liguria. You'll find the flour in Middle Eastern foods such as falafel (ever heard of it?), and you can also make a simple hummus with the stuff too.
Chickpea flour is all around us, and with aspirations for healthy eating still fresh -- and gluten-free everything still taking center stage -- now is the time to discover this, yes, truly awesome flour. Here are 12 recipes that show off just some of the possibilities.
Burmese Chickpea Tofu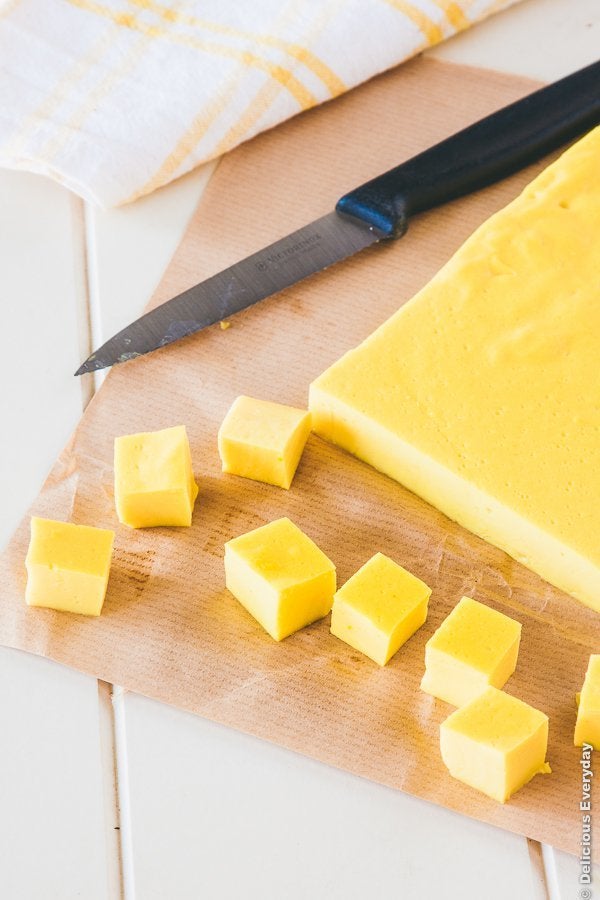 Za'atar-Spiced Chickpea Crackers With Maldon Sea Salt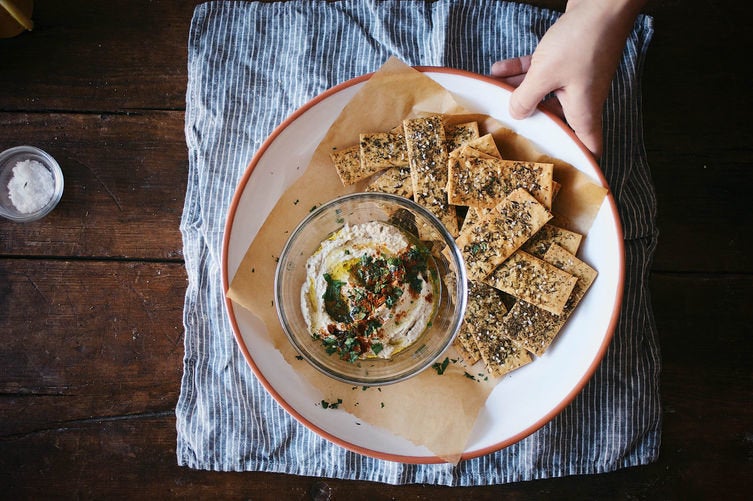 Corn Pakoras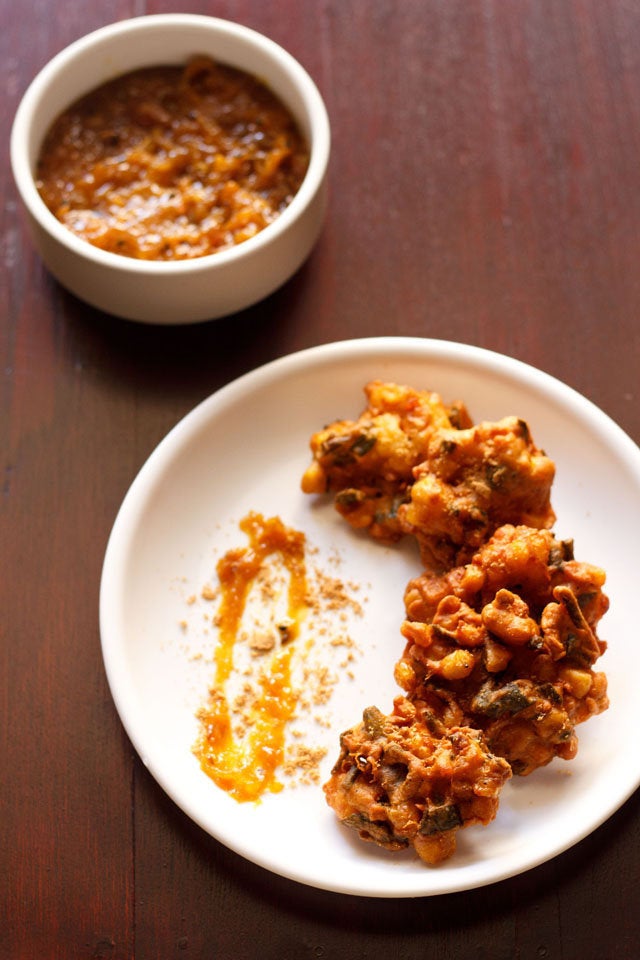 Socca + Zesty And Zippy Tangled Collards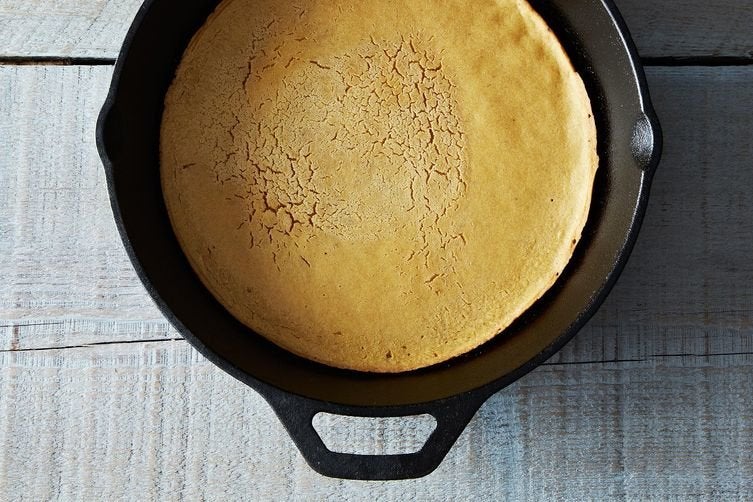 Chewy Ginger-Molasses Cookies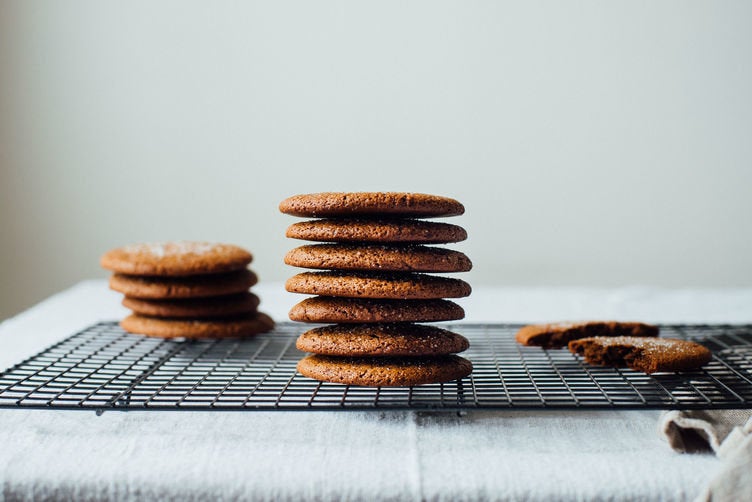 Chickpea Fettuccine With Harissa, Kale And Olives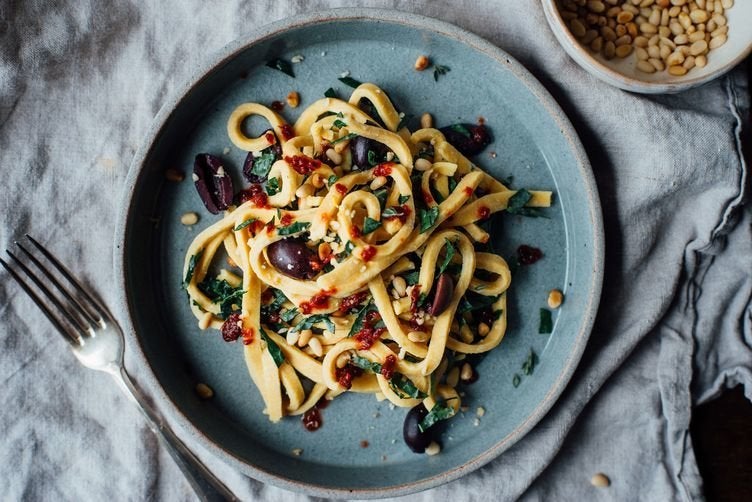 Besan Ladoos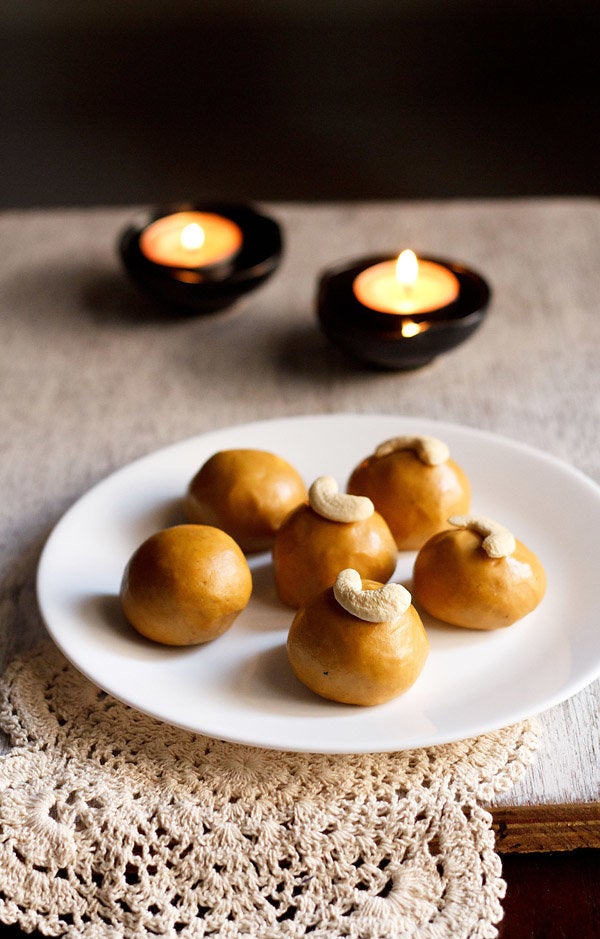 Chickpea Fries With Yogurt Dipping Sauce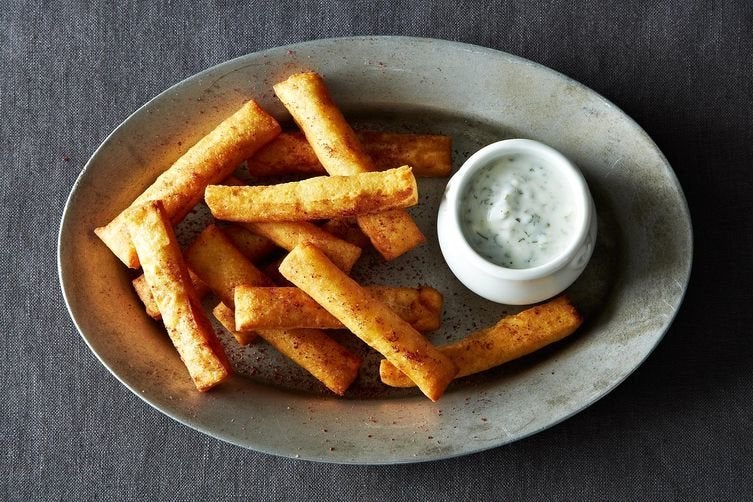 Savory Chickpea Crepe With Fresh Ricotta And Caramelized Onions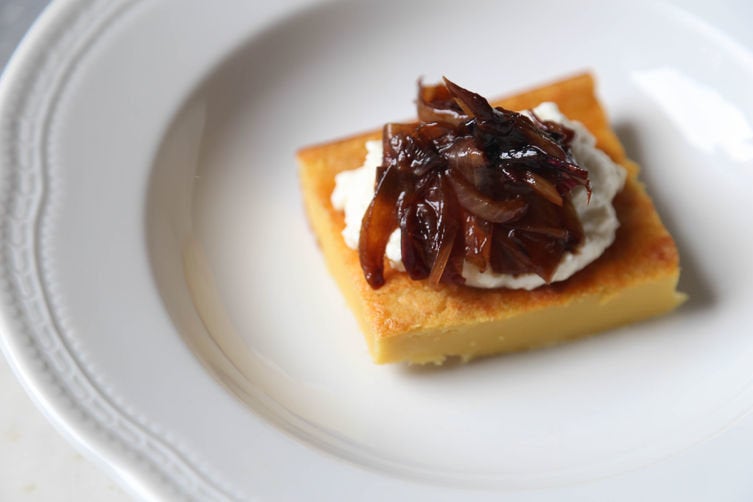 Besan Puda: Savory Chickpea Flour Crepes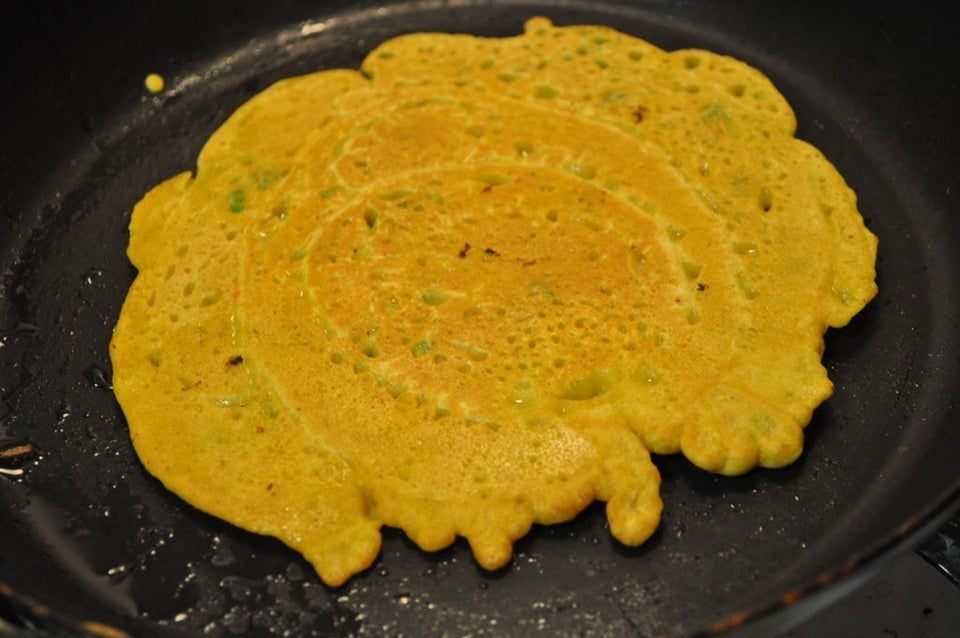 Palak Pakora: Spinach Fritters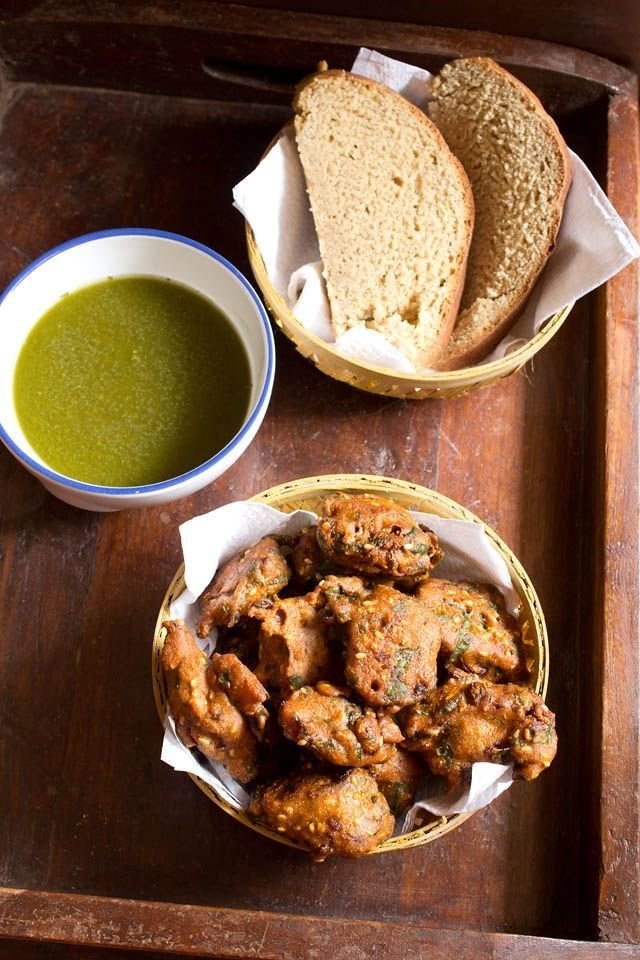 Dukkah Chickpea Crackers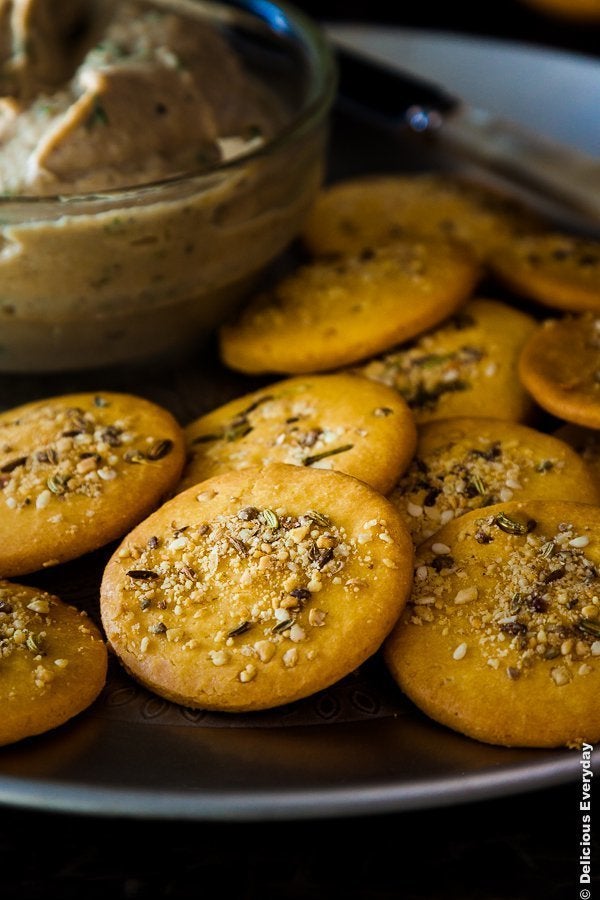 Related