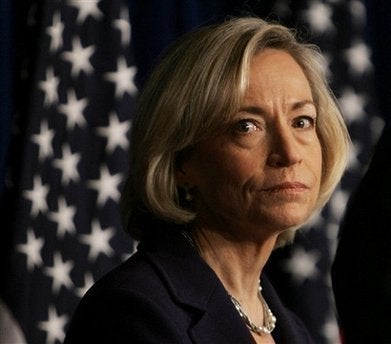 The Associated Press reports that Nancy Killefer has been named Chief Performance Officer by President-elect Barack Obama:
President-elect Barack Obama has chosen a former Clinton Treasury Department official to head up a new office that will closely follow how well federal programs are working.

Obama on Wednesday announced he has chosen Nancy Killefer for the position of the nation's first governmental performance officer, to be assigned to the White House Office of Management and Budget.

Obama called Killefer "an expert in streamlining policies and wringing out inefficiences."

Earlier Wednesday, officials on Capitol Hill revealed that the likely federal deficit for the 2009 budget year will be an all-time $1.2 trillion.
Barack Obama and Joe Biden will create a focused team within the White House that will work with agency leaders and the White House Office of Management and Budget (OMB) to improve results and outcomes for federal government programs while eliminating waste and inefficiency. This unit, a SWAT team, will be composed of top-performing and highly-trained government professionals and be headed by a new Chief Performance Officer (CPO) who will report directly to the president. The CPO will work with federal agencies to set tough performance targets and hold managers responsible for progress. The president will meet regularly with cabinet officers to review the progress their agencies are making toward meeting performance improvement targets.
Former officials from the Office of Management and Budget have praised the idea.
Robert Shea, former OMB associate director for administration and government performance, said he believes OMB has developed a strong foundation on which the Obama administration can build, but that establishing a CPO position in the White House might help overcome the challenges the agency faces in integrating performance initiatives with the programs they're designed to improve.
Popular in the Community