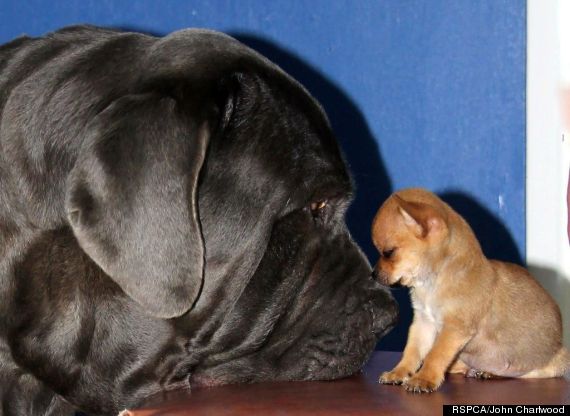 Friends come in all shapes and sizes, and this quirky pair is proof.
Upon his arrival, Digby found an unlikely companion in a Neapolitan mastiff named Nero who belongs to the center's manager. Weighing in at 132 pounds, Nero is about 120 times Digby's size.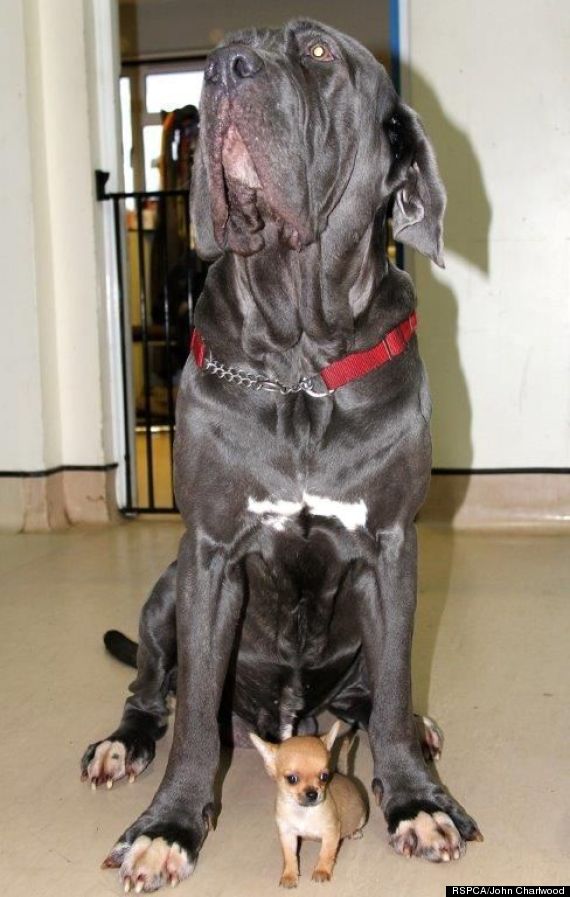 The friendship, the organization said, has allowed Digby's personality to shine.
"When I first came across Digby, he was frozen and shaking and had just been left to die," Natalie Ditchfield, RSPCA animal collection officer said in a statement. "He seemed to come out of his shell as soon as we arrived at Southridge and spotted Nero. It really is a love story!"
If Digby's owner does not come forward, the RSPCA said the pup will be available for adoption soon.