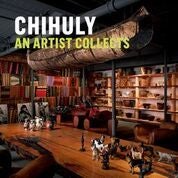 If you have had the opportunity to visit Chihuly Garden and Glass, a museum adjacent to the Space Needle in Seattle, you have witnessed a startlingly impressive smattering of Dale Chihuly's extraordinary, eclectic and often utilitarian-based collections. The sculptor, who has transformed the way the world perceives glass, inventing a revolutionary high art, is also one of the great collectors of quotidian objects. In the museum's restaurant, the Collections Café, multi-hued accordions hang like stalactites from above, while vintage doll furniture and elderly alarm clocks are encapsulated beneath glass dining table tops. String emerges from the mouths of molded-faced, hand-painted vintage string dispensers and a multitude of cast-iron dog-shaped doorstoppers seem to yap at the museum's visitors.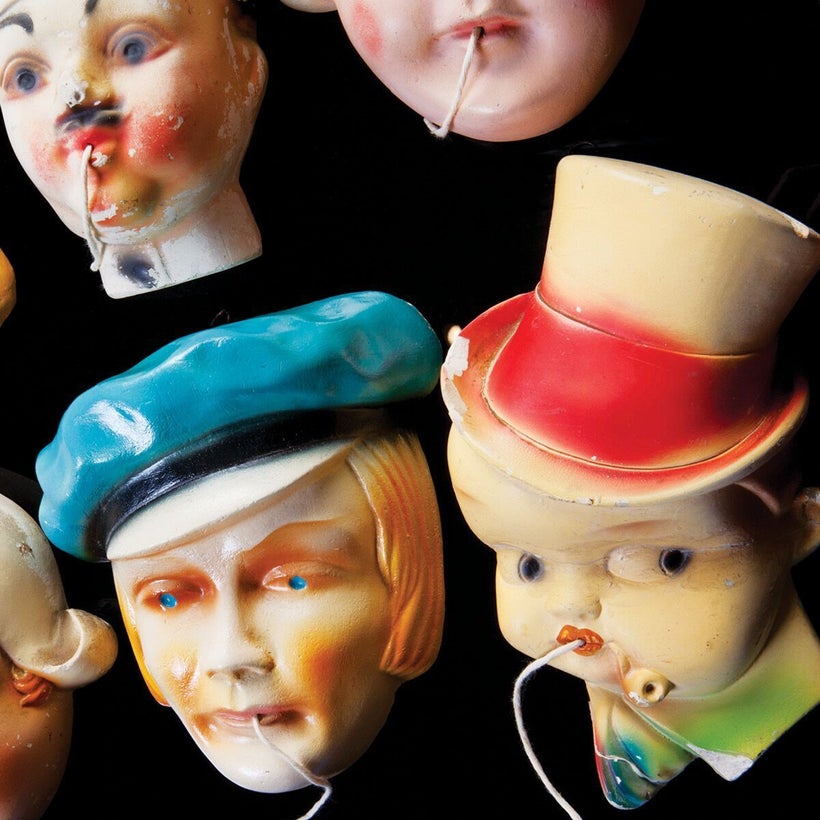 This is just the tip of the Chihuly collecting iceberg, and if you have followed his illustrious career, you'll recall that in 1999 the artist transported an actual pellucid wall of ice from Alaska to Jerusalem.
Chuhuly collects like no other. In the new volume, Chihuly: An Artist Collects (Abrams), with an essay by Bruce Helander and edited by Susan Hall, images of Chihuly's massive accumulations are depicted; a myriad of cameras from the 1950s, literally hundreds of chalk figurines, huge drafts of glass fruit juicers, droves of paperweights, a profusion of shaving brushes and multitudinous pocketknives are a mere few of the abundant and irresistible groupings of objects portrayed. Helander has been a close friend of Chihuly for fifty years, from their days at Rhode Island School of Design, when Helander, a collage artist, curator and writer, was a freshman, and Chihuly a graduate student already re-inventing the glass medium, all the while acquiring fascinating objects that others considered "junk." Helander writes of his friend, "His engaging with multiple items that have a kindred spirit, and his amplifying the aesthetic merits of objects in repetition with a common denominator, is the signature attribute of his collections."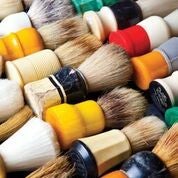 Bruce Helander, a passionate collector of art and objects himself, sought to introduce the public to the unique acquisitions of Dale Chihuly, whose translucent sculptures and installations are themselves collected by over 200 museums. In Chihuly: An Artist Collects, Helander traces the history of collecting, beginning with the magpie's stockpile of shiny articles, leading up to a presentation of such artists as Pablo Picasso, Andy Warhol, Hunt Slonem, and Damien Hirst and their collecting styles.
He explains that like many children of his generation (Dale Chihuly is now 76), the native Washingtonian began accruing marbles and stamps as a small boy, and was already amassing assorted odd goods and unique attire even as a student.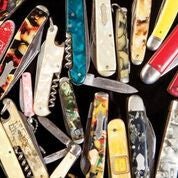 What's also intriguing about Chihuly's inventory of objects is that much of it, unlike fine art or antiques, would be accessible for almost anyone to collect, that is anyone with an interested eye, a certain aesthetic judgment, and just a few dollars, who revels in perusing flea markets and thrift shops and decides to begin accumulating fishing lures or dollhouse furniture or bottle openers or inkwells or birdhouses or lead toy soldiers, all of which Chihuly collects. Or even ephemeral-seeming matchbooks or aged postcards. And although a few whimsical vintage bottle openers may amuse their owner, it is the artful amassing of such objects that forms a collection. Perhaps only the extraordinary taste, sensibility, and creativity intrinsic to a figure like Dale Chihuly can transmogrify the banal into the glorious through an engagement with complexity and volume. What may seem twee or a cute curiosity as a singleton becomes riveting when congregated in depth and displayed by Chihuly.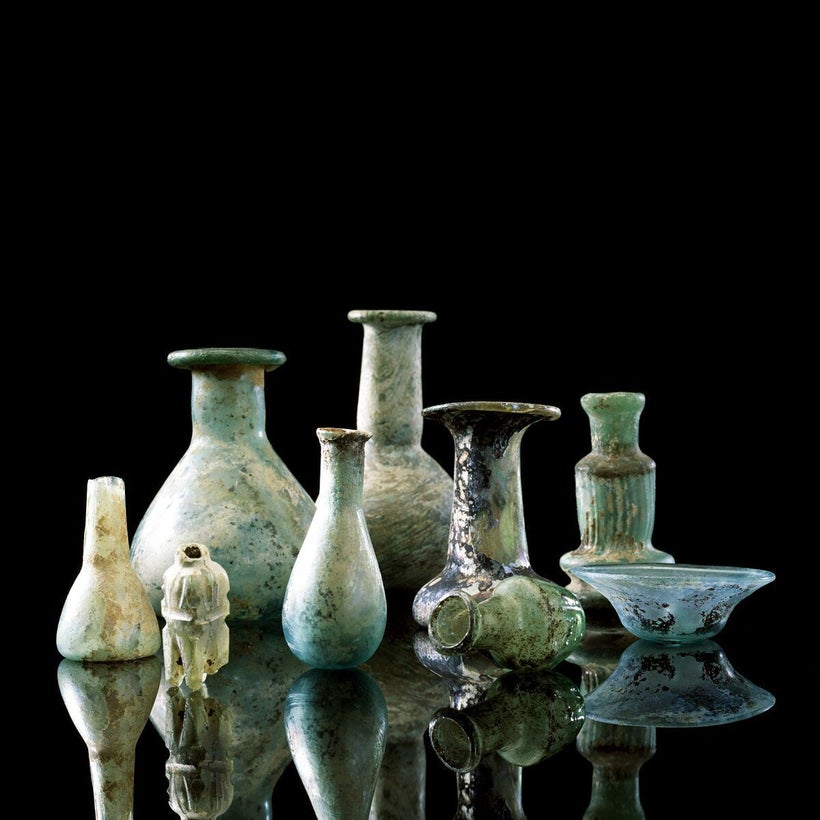 Along with everyday items, Dale Chihuly collects some rare and universally valuable objects, also photographically depicted and discussed in the book. He is a major connoisseur and archivist of museum quality Native American baskets and blankets and he has acquired the largest privately held collection of brilliantly colored Pendleton trade blankets, the subject of his 2000 book: Chihuly's Pendletons: And Their Influence on His Work (Portland Press). He also collects luminous ancient Roman glass vessels and is an aficionado of various innately sculptural vehicles and automotive related objects.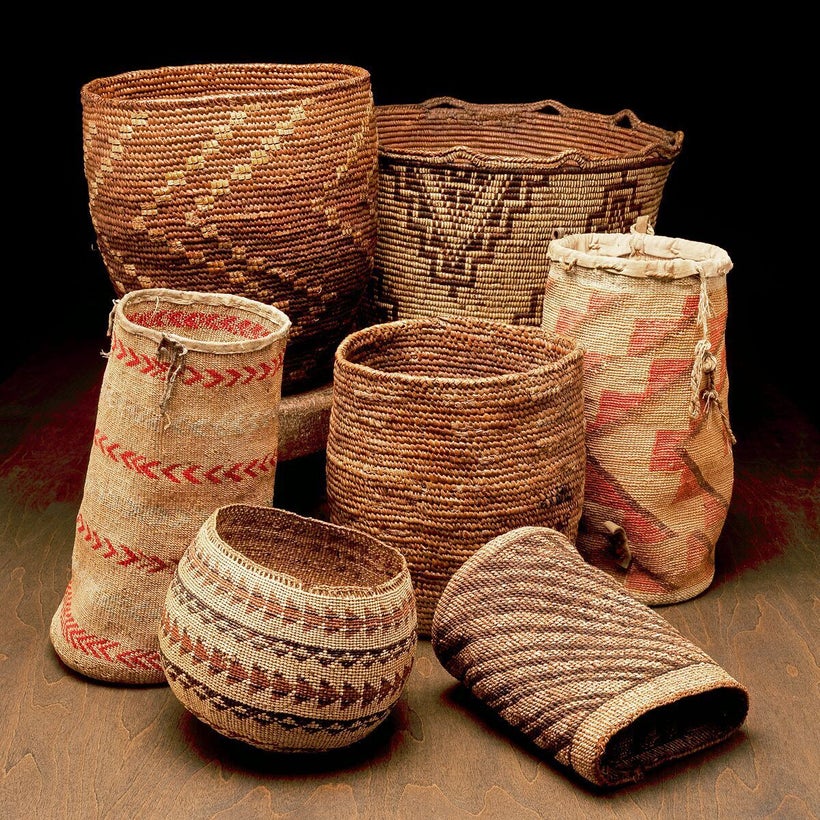 Three years ago, Joanna Sikes, then affiliated with the Museum of Glass in Tacoma, lead me through Chihuly's 25,000 square foot studio, The Boathouse, in Seattle, a spectacular former boat manufacturing factory on Lake Union, where all the glassblowing occurs, where the Chihuly magic is perhaps most manifest. It is also the former home of Dale Chihuly and his wife, Leslie Chihuly, the President and CEO of the studio, and their son Jackson. There, I had the indelible opportunity to witness more of Chihuly's extensive collections: walls of record albums, a plethora of carnival masks, a hanging installation of period bathing suits near a miraculous glass-bottomed swimming pool showcasing Chihuly's organic sculptures below the water, innumerable vintage children's books, Bakelite handbags, and a most extraordinary 85-foot dining table created from a single plank of Douglas Fir wood. The juxtaposition of his collections with his artwork and with his meticulously curated household furnishings, including working vintage kitchen appliances, is mesmerizing. And in Chihuly: An Artist Collects, I was able to again enter that repository of visual fantasy, The Boathouse, with its abundant and dazzling private collections.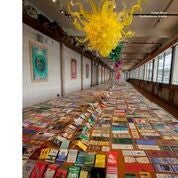 You may wonder if some form of elegant hoarding is involved in order to possess the scores of collections belonging to Dale Chihuly, so many thousands of objects, but each of Chihuly's collections is tenderly and exquisitely presented. Referring to him as a hoarder would be similar to calling a museum a warehouse. He deeply admires fine craftsmanship and locates and establishes transcendence in the seemingly mundane. In Chihuly: An Artist Collects, Dale Chihuly is quoted as saying, "I love to find the beauty in everyday objects."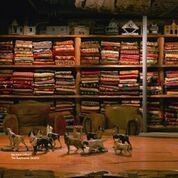 Chihuly: An Artist Collects will be published by Abrams on October 31.
Author Bruce Helander will deliver the first of a series of lectures on Chihuly: An Artist Collects: December 18 at 2:30 PM:
The Society of the Four Arts, The Fitz Eugene Dixon Education Building, 240 Cocoanut Row, Palm Beach, Fl. 33480, No charge but reservations required. (561) 655-7226
An extensive and glorious exhibition of Dale Chihuly's garden installations is on display at the New York Botanical Garden through October 29. Chihuly has broken attendance records.
Chihuly Garden and Glass at the Seattle Center is open to the public year round.
REAL LIFE. REAL NEWS. REAL VOICES.
Help us tell more of the stories that matter from voices that too often remain unheard.
This post was published on the now-closed HuffPost Contributor platform. Contributors control their own work and posted freely to our site. If you need to flag this entry as abusive,
send us an email
.