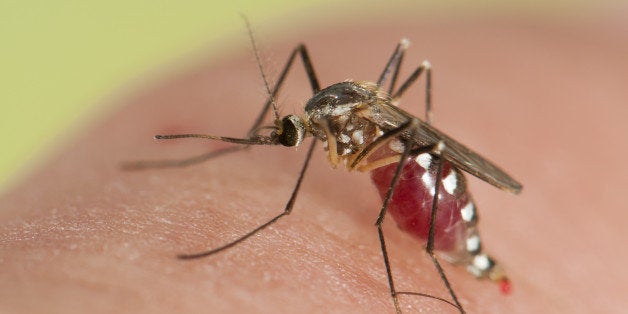 A Florida man is the first case of chikungunya virus seen in a U.S. resident who had not recently traveled outside the country, the Centers for Disease Control and Prevention reported on July 17.
This is the first-known locally acquired case of chikungunya virus. Though there have been an average of 28 imported cases of the virus seen in the U.S. each year since 2006, these have all been cases in which people acquired the virus abroad. That level is spiking -- so far this year, there have been 243 cases of chikungunya in the U.S., spread across 31 states and two territories.
The chikungunya virus cannot be transmitted from person to person -- it is only transmitted by the Aedes aegypti and Aedes albopictus species of mosquito. These species of mosquito are found in both the southeast U.S. and some parts of the southwest, while Aedes albopictus in particular is also found in the lower Midwest, in the East Coast and through the Mid-Atlantic. Both of these species of mosquito are also known for spreading dengue virus.
People with chikungunya virus experience fever and joint pain, though symptoms of headache, joint swelling, rash and muscle aches can also set in. The virus rarely kills people, but can cause extremely debilitating joint pain. There is no treatment for or vaccine against the virus. Prevention of the virus is mainly through avoiding mosquito bites; for more information on protecting yourself from mosquito bites, see the CDC's guidance here.