PENANG, Malaysia – The buzz of a single mosquito flying around Oo Boon Siew's living room is enough to make his family jump in terror. It wasn't so long ago that these tiny insects disrupted their tranquil life and nearly killed Oo.  
Once a well-travelled education consultant, Oo now lives on the Malaysian island of Penang with his wife and son. His joints frequently swell and ache, a physical reminder of the events that brought him to the edge of death.
Over the course of just a few weeks in 2009, Oo fell victim to a staggering sequence of viruses. First, he was infected with the flu-like dengue fever, fairly common in this part of the world. Then he caught the less common chikungunya, which is similar to and often confused with dengue but can cause disfigurement and disabling joint pain that persists for years. Finally, he caught a more severe strain of dengue and nearly died.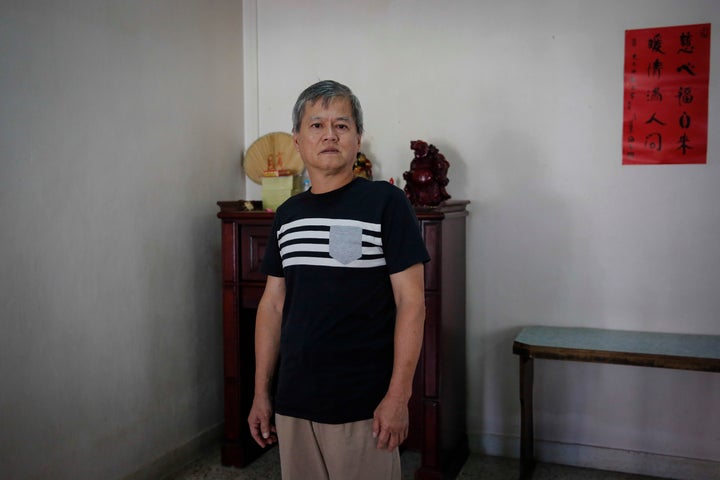 Though Oo's experience was unusual, it illustrates how these mosquito-borne diseases spread on the backs of urbanization, globalization and climate change. Such illnesses, which have expanded across the world increasingly in the past decade, are making inroads into Europe and the Americas, raising fears among experts that outbreaks could become more severe.
The legacy of Oo's illnesses are still evident in his family's home. The family always keeps two large cans of insecticide at hand. Oo's son, Adrian, even decided to research chikungunya for his doctorate.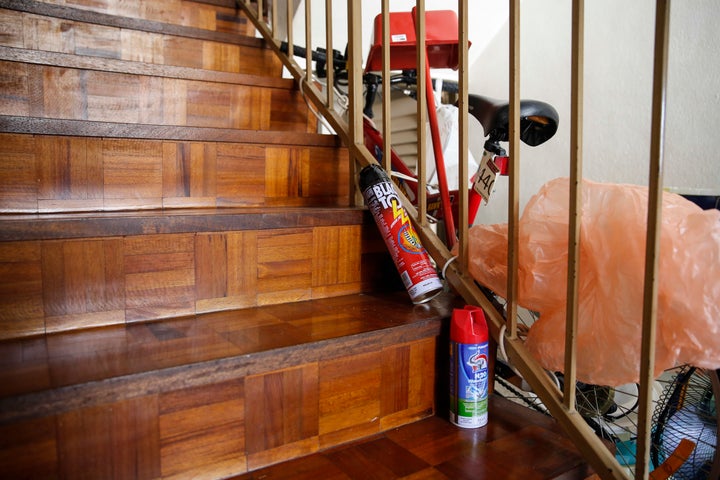 And then there are the memories.
When Oo first fell ill with dengue, his temperature was so high that he stayed in the hospital for a week. After a couple more weeks, he was sick again ― they thought it was related to the dengue, but his joints were swollen and his eyes hurt. When his temperature spiked, he went back to the hospital and tested positive for chikungunya, which was then sweeping through his neighborhood.
"My hands hurt so much that I couldn't hold a spoon," Oo said of his chikungunya. "I couldn't hold a cup."
He recovered quickly after the first week of chikungunya, but only weeks later a third mosquito bite delivered a dangerous form of dengue. Oo had never felt so sick. Doctors told him he'd need blood transfusions to keep him strong while the virus raged inside him.
That last fight was the toughest. But at least he recovered. Others have not been so lucky.
As extreme weather events like massive floods and storms become more common, conditions grow more favorable for mosquitoes to breed, and more mosquitoes mean more of the diseases they carry. But some scientists warn it would be simplistic to blame climate change alone for the expansion of mosquito-borne diseases. Instead, they point to a variety of interconnected factors that allow mosquitoes to thrive, including the effects that human activities can have on ecosystems, such as rapid urban construction, deforestation, mass migration and political and economic instability.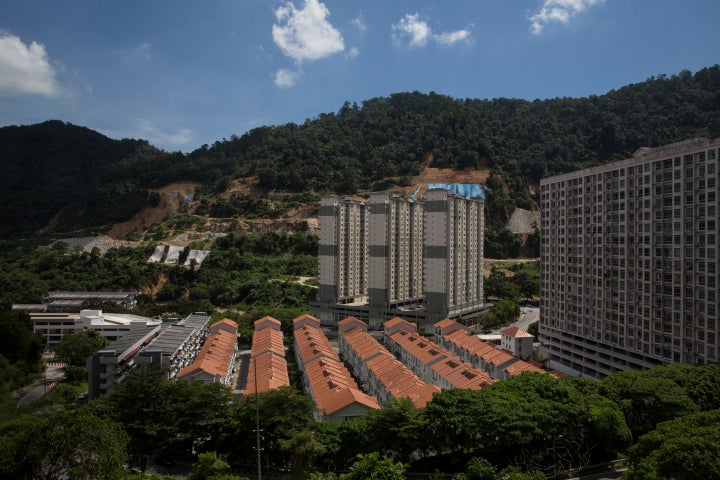 Scientists are also concerned that cases of chikungunya, dengue and Zika are being under-reported. Some infected people may have mild symptoms or no symptoms at all. Nevertheless, these diseases are suddenly more visible than they've been in the past.
Dengue is one the fastest-growing infectious diseases in the world, and the World Health Organization says there may be as many as 390 million new cases each year.
The human Zika virus infection, initially endemic in equatorial Africa and Asia, has also expanded its geographical range. In 2007 it emerged in the Pacific region and the Americas as a more serious infection than previously reported.
Also in 2007, chikungunya transmission was reported for the first time in Europe: 197 cases in the Emilia Romagna region of northern Italy. The disease had mostly occurred in Africa, the Americas, the Indian subcontinent and wide areas of Asia. Last year, the WHO reported outbreaks in Italy and France.
In 2013 the disease re-appeared in the Caribbean after 200 years. Since then, local transmission has been identified in 45 countries or territories throughout the Americas, with more than 1.7 million suspected cases reported to the Pan American Health Organization. 
Chikungunya went undetected for seven years in Malaysia between 1999 and 2006, which led to speculation it had been eliminated. But it then re-emerged in a reported outbreak in the country's north, reaching 13,759 reported cases by 2009. The disease now returns in regular outbreaks. Last year, a team of researchers from the University of Malaya (which included Adrian Oo) reported 269 cases, mostly in the north.
Oo Boon Siew is a living testament to the resurgence of chikungunya in his homeland: He holds out his hands, the knuckles swollen even after eight years. He feels pain in his joints about once a month. It's sometimes worse during the rainy season.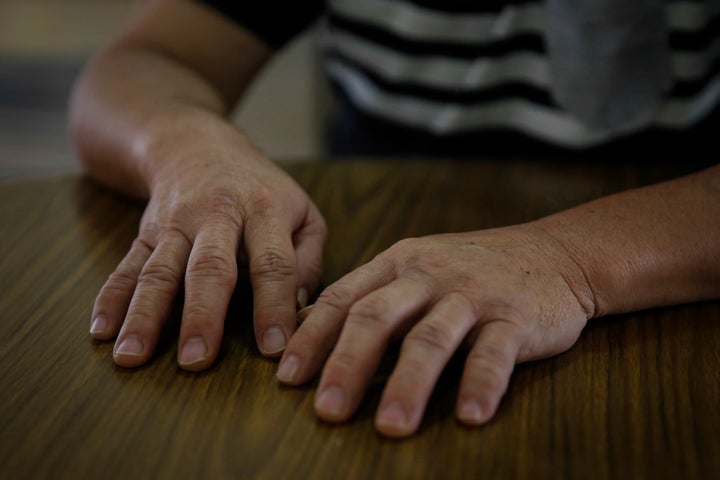 "My son, Adrian, forbids me to complain now that he studies it," Oo said of the disease. "He explained that for some people it is much worse."
Adrian, now 25, was taking his high school exams when his father became sick. Those months left such an impression that he decided to study medicine and specifically to research chikungunya.  
Chikungunya is more often found in rural areas of Malaysia, but the area where the Oo family lives could hardly be called rural. The picturesque island of Penang has experienced an explosion of new construction in recent years. Building sites now scar a landscape previously thick with forests. This growth benefits businesses and tourists, but also disease-carrying mosquitoes, which thrive in urban environments with numerous construction sites.
Floods are also more common now in Penang, helping to fuel the insect problem.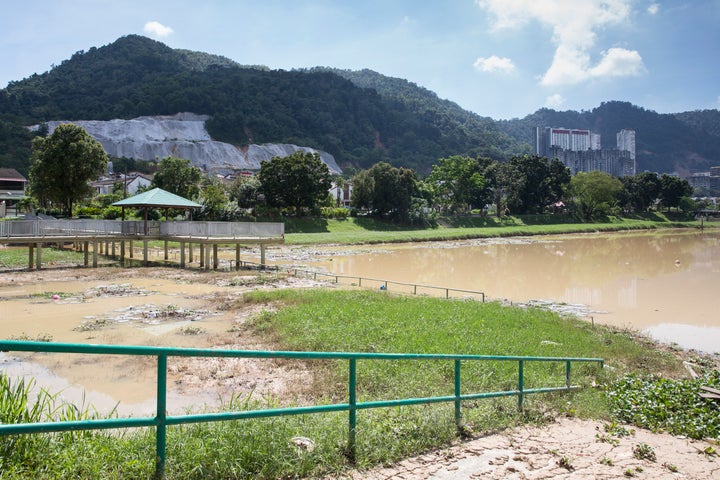 Oo says he's never been sick like he was in 2009. "That's when they started building all around the area where I live, and stagnant water from building sites was a breeding camp for mosquitoes," he said.
Adrian now forbids his parents from going on runs in the park during the rainy season.
"My wife and I used to go very often. But now there's no discussion, Adrian feels it's too dangerous," said Oo.
Around the world, disease-carrying mosquitoes are developing resistances to the most common insecticides, including those used to fumigate buildings when an outbreak occurs, according to Dr. Low Van Lun, a senior lecturer on tropical diseases at the University of Malaya in Kuala Lumpur.
Recent studies have looked at genetically modifying mosquitoes and releasing sterilized males. "But some are afraid it will affect the ecosystem, killing frogs for example, while the long-term consequences are unpredictable and we could be left with only very strong mosquitoes and the consequences of the bite are unknown," Dr Low said.
For now, Oo is the only one in his family who can laugh at the sight of a mosquito. People who have already had chikungunya or strains of dengue are likely to develop immunities, so he probably won't get those diseases again. His wife and son are still vulnerable, however.
"They are terrified, but I had everything already, so I'm the only one who's not afraid," he said.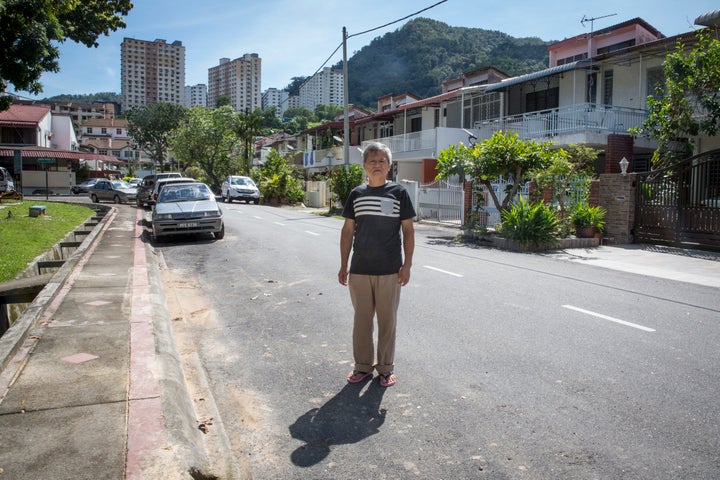 This article is part of HuffPost's Project Zero campaign, a yearlong series on neglected tropical diseases and efforts to fight them. The series is supported, in part, by funding from the Bill & Melinda Gates Foundation. All content is editorially independent, with no influence or input from the foundation.
Calling all HuffPost superfans!
Sign up for membership to become a founding member and help shape HuffPost's next chapter
BEFORE YOU GO
PHOTO GALLERY
Neglected Tropical Diseases