How can organizations aimed at putting an end to child abuse send a message to children without also tipping off adults? It might be as simple as creating an ad that only children can see.
A Spanish organization called Fundación ANAR, or Aid to Children and Adolescents at Risk, created a bus-stop advertisement in April that features the group's hotline number for children to report abuse. But by using a process called lenticular photography, the company made the hotline number, and much of the ad's content, visible only to those under a certain height -- presumably children.
Lenticular photography allows companies to create an image in a way that lets viewers see one of several different photos, depending on where they're standing. In the case of ANAR's ad, anyone taller than 4 feet 5 inches -- the average height of a 10-year-old, according to the group -- would see a picture of a boy with an unmarked face and the following message: "Sometimes, child abuse is only visible to the child suffering it." Anyone under that height would see an image of the boy with a bruised face, the organization's hotline number (116-111) in white text, and the message, "If somebody hurts you, phone us and we'll help you."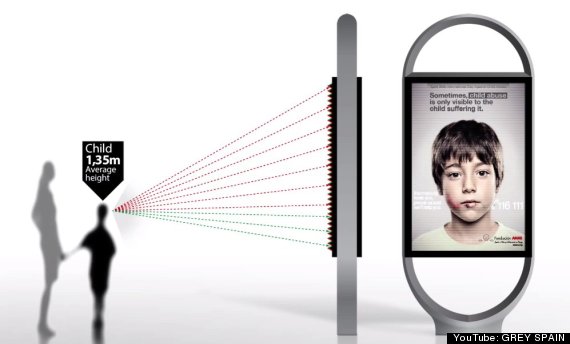 Evidence suggests that in the U.S., it's a difficult task to get more abused children to contact authorities. According to the Fourth National Incidence Study of Child Abuse and Neglect, the majority of reports of child abuse come from "mandated reporters," those in professions required by law to report signs of abuse if they see them.
But the campaign has succeeded in spreading awareness, which is what its creators wanted most. The YouTube video for the company's ad campaign says, "thanks to the publicity on media and all the comments on social networks, the campaign has achieved its main objective: Raise awareness of the Foundation and [its] phone number 116-111 for children and teenagers at risk."
Related
Before You Go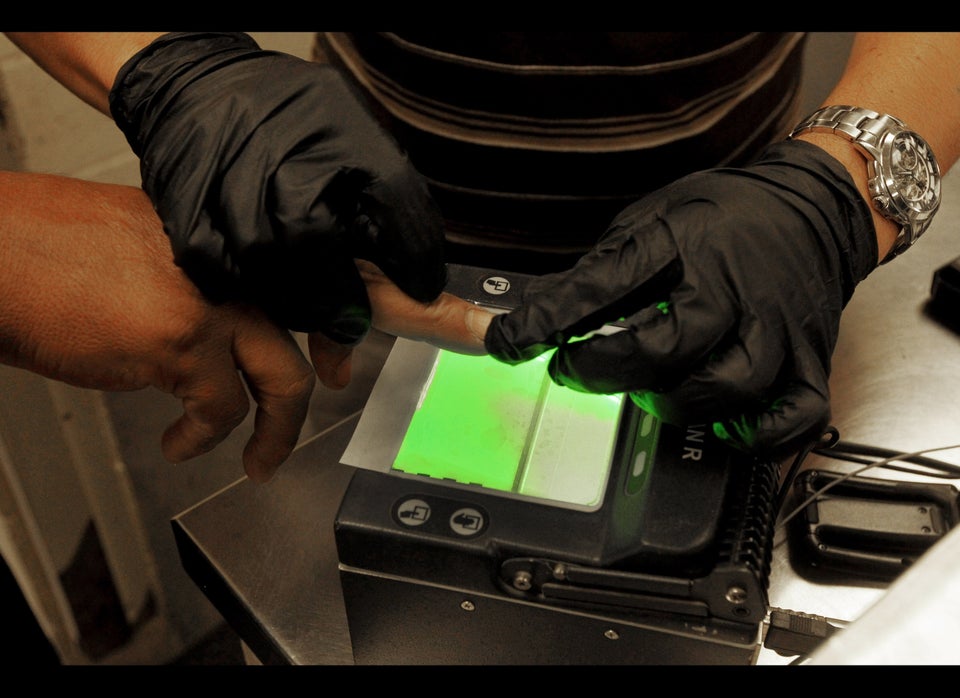 9 Gadgets To Help You Avoid Surveillance
Popular in the Community