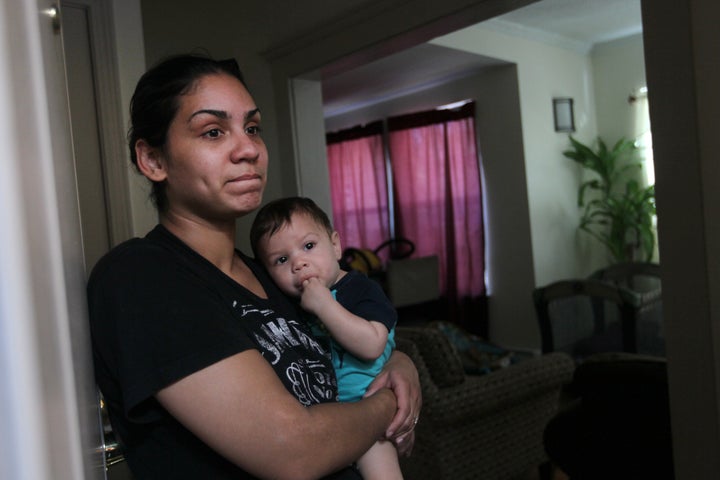 The ballooning cost of college isn't the only thing breaking parents' bank accounts.
It's more expensive to pay for a year of day care for an infant than to pay for a year of tuition at public colleges in most U.S. states, according to an analysis of child care costs released Tuesday by the progressive Economic Policy Institute.
The annual cost of child care for an infant, which EPI defines as a 1-year-old child for the purposes of its analysis, exceeded the average price of a year of in-state tuition at a public 4-year college in 33 states and the District of Columbia in 2014.
In addition, EPI estimates that the annual cost of care for a 4-year-old child -- which is slightly less expensive than child care for a 1-year-old -- exceeds the average price of a year of in-state tuition at a public 4-year college in 24 states and the District of Columbia in 2014.
The Department of Health and Human Services considers child care affordable if it costs 10 percent of a family's income or less. Using U.S. Census Bureau data to calculate median family income, EPI found that child care is unaffordable for middle-class families with two children in the 10 places it examined on the basis of their geographic and economic diversity: Atlanta; Boston; Chicago; Detroit; Kansas City, Missouri; Las Vegas; Raleigh, North Carolina; San Francisco; Stamford, Connecticut; and Tampa, Florida.
Because child care gets less expensive as children get older and spend more time in school, the analysis calculated the cost of care for two different types of families: those with a 1-year-old and a 4-year-old child, and those with a 4-year-old and an 8-year-old child.
In each of the metropolitan areas EPI studied, child care costs for both types of families were higher in 2014 than the government's 10-percent ceiling for affordability. Even in the Atlanta area -- where child care is the least expensive among the 10 places studied -- child care costs for a 4-year-old and an 8-year-old made up 14.4 percent of median family income. The costs of care for a 1-year-old and a 4-year-old made up nearly 20 percent of median family income in that city.
For minimum-wage workers, unsurprisingly, the cost of child care is even less affordable. In Hawaii, the state with the median U.S. minimum wage ($7.75), yearly care costs for a 1-year-old were equal to 74.4 percent of full-time, minimum-wage earnings in 2014.
The slightly less expensive care costs for a 4-year-old were equal to 55.8 percent of full-time, minimum-wage earnings in Hawaii in 2014.
Tuesday's study expands on findings from EPI's annual Family Budget Calculator, which the organization released in August with updated 2014 data. The budget calculator estimates the income families need to maintain a decent standard of living -- which includes being able to afford child care, health care, housing and other necessities -- in 618 communities across the United States, using information collected by the government and nonprofit groups.
Elise Gould, who co-authored Tuesday's analysis with Tanyell Cooke, said their report was inspired by the Family Budget Calculator's revelation that child care costs exceeded rent costs for two-parent, two-child families in 500 of the 618 communities EPI studied.
"What I hope policymakers realize is that a solution to the child care crisis must be at the scale of the problem," Gould said.
Not only is child care prohibitively expensive for many U.S. families, but it's also generally not that great. A 2007 government study found that just 10 percent of U.S. day care providers offered high-quality care. The majority provided care that was "fair" or "poor."
That is troubling, since there is abundant research showing that high-quality early childhood care and education are important for a child's long-term intellectual development and earning potential.
Day care is "not just a place where children can go so parents can work, but it is important for the brain development of children," said Patricia Cole, director of government relations for Zero to Three, a nonprofit devoted to advancing early childhood development. "Infancy and early childhood are when brain development is most rapid."
The affordability and availability of child care has become a prominent issue in the 2016 presidential elections, as Democratic presidential candidates compete for the support of the party's progressive primary voters.
Former Secretary of State Hillary Clinton has proposed providing a tax cut for middle-class families to offset the costs of child care, and promises to double spending on Early Head Start programs, which offer comprehensive day care and education for low-income families. Clinton also said she would ensure universal access to preschool within 10 years.
Sen. Bernie Sanders (I-Vt.), Clinton's closest rival for the Democratic nomination, has said he would ensure high-quality, affordable daycare and preschool for all by taxing Wall Street and the wealthy.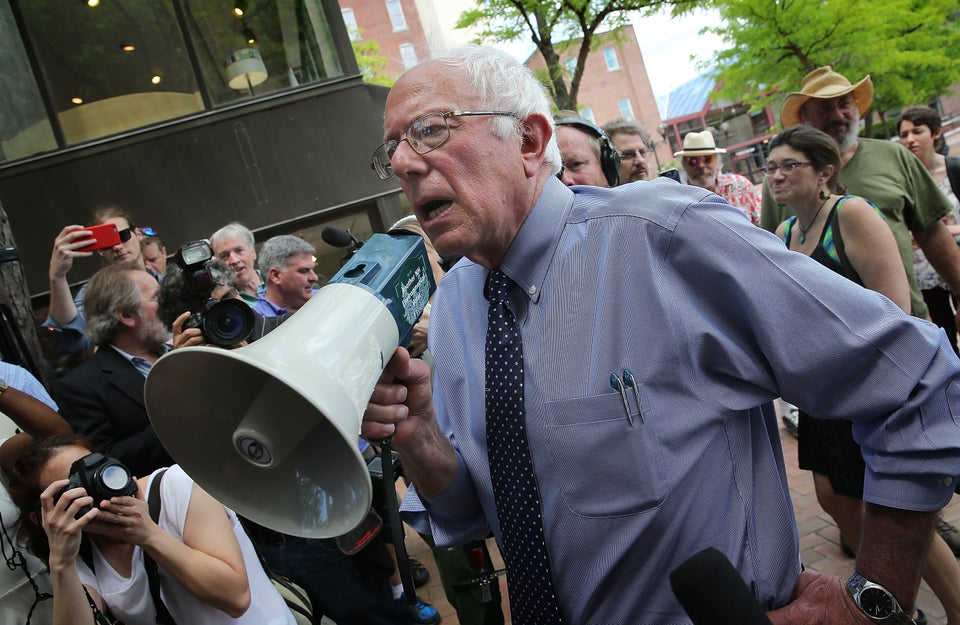 Bernie Sanders' Most Interesting Quotes
Popular in the Community