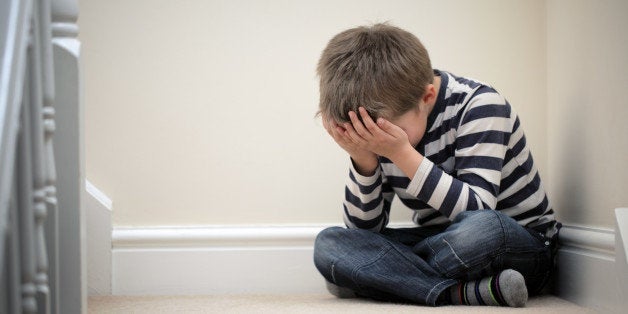 My son's father and I divorced when he was 3, and he is now 7. My ex-husband is a good dad and loves our son a lot, but our little boy has a hard time going over to his dad's house. He is supposed to spend a full week with his father over the holidays and already is crying about it every night. Any advice?
It's heartbreaking when the thing our child wants is something that we cannot give. Here are my thoughts:
Be clear. If you appear uncertain about whether it's a good idea for your son to spend time with his father, he will pick up on your lack of confidence in the arrangement. While you may wish that he didn't have to go to his dad's, hopefully you know that it is important that he have a real relationship with his father -- and that is best established when they spend time together regularly. Try to get past any misgivings about whether it's good for your son to be with his dad so that he feels you are clear about its importance.
Make sure he knows that you have confidence in daddy's ability to take care of him. Sometimes children are anxious about going to the other parent's house because they they have overheard negative remarks about that parent and wonder if they're an entirely safe in their care. It is important that your son know that you are confident that Daddy is fully capable of looking after him. If you have any hesitation or concerns, address them with your former husband.
Avoid conveying to your little boy that you will miss him dreadfully while he's gone. Some children have a very difficult time parting from mommy or daddy because they are worried that their parent will be lonely when they are away. Let him know that even though you're going to miss him, you're going to spend some time with friends or catch up on a good book, so that he doesn't feel that he is abandoning you.
Decide on a plan for staying in touch when the two of you are apart. Some children are greatly comforted by saying goodnight by phone or Skype when they are with the other parent. Other children don't do well with this arrangement; contact with the absent parent may stir up tremendous sadness over missing mommy or daddy. But if your son doesn't seem to be negatively impacted by regular contact with you when he's with his daddy, find a way to help him maintain a feeling of connection with you when you aren't together.
Create rituals of separating and coming back together. Rituals are tremendously comforting to children in the midst of change and upheaval. Create a special handshake or little song that you two share when you reunite. Help him bridge the separation by talking about what you'll do together when he comes back. He may also enjoy taking something of yours to hold on to, like a special scarf or photo of the two of you.
I wish that there were simple words that I could say that would solve this challenging situation for you, but there really aren't any. What I can tell you is that I have seen many children navigate the rough road of living in two houses successfully. With care, your son should be all right, too.
Do you have a question for the Parent Coach? Send it to askparentcoach@gmail.com and you could be featured in an upcoming blog post.