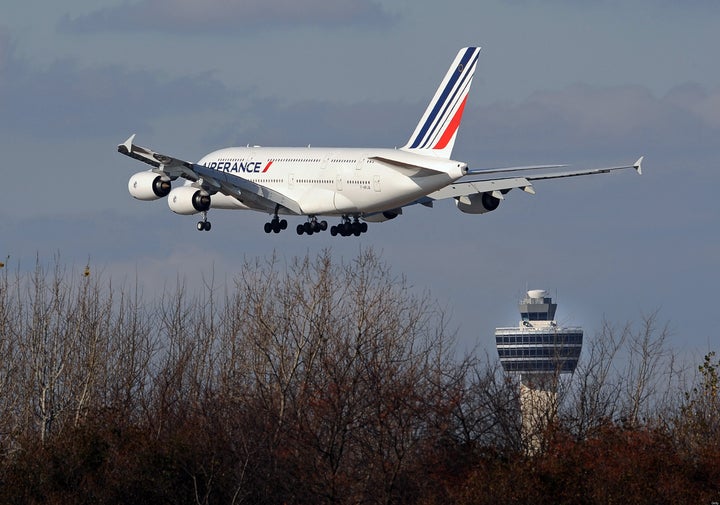 An audio clip has been released with the distinct voice of a young child directing air traffic over one of the nation's busiest airports.
Officials at the Federal Aviation Administration and a union representing air traffic controllers at John F. Kennedy International Airport may have mouthed the legendary words of Ted Striker.
Surely you can't be serious.
Both released statements to My Fox Boston condemning the behavior and indicating that the employees involved are no longer controlling air traffic pending the outcome of an investigation. FAA officials have confirmed the authenticity of the audio to the station. The child apparently made five transmissions.
While authorities were not amused by the incident, voices of adults on the radio channel sounded like they were in high spirits. One pilot told the child he was doing an "awesome job."
A voice from the tower chimed in, "That's what you get guys when the kids are out of school."
The audio is undated and it's unclear if the tower's comment had anything to do with recent storms in the region. Schools in New York City experienced two snow days last month. There had only been two similar cancellations in the past six years.
Despite an old tradition of letting children visit the cockpit of planes during flight, there is no indication that they have ever been allowed such access to secure airport control towers. My Fox Boston reports:
Jim Baker, a retired chief pilot at Delta airlines with forty years of experience, says lives hang on every transmission and this raises safety concerns.

"I have never ever heard a small kid in the tower giving instructions for an airplane to take off or cross a runway or any kind of instructions" says Baker.
REAL LIFE. REAL NEWS. REAL VOICES.
Help us tell more of the stories that matter from voices that too often remain unheard.