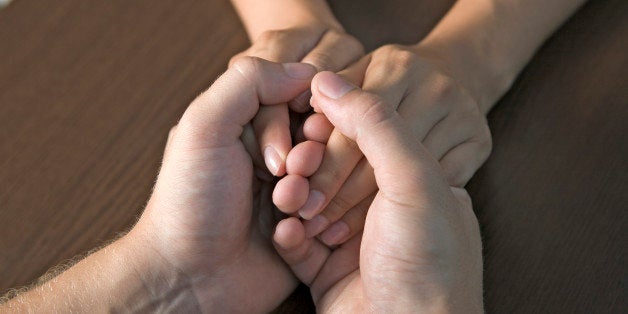 Two days ago, my very good friend called me from AZ to ask for my help. She apologized, fearing her question might cause me an emotional breakdown. My sweet friend's very dear friend is going through hell right now, and she wants to know how to help. Being that her hell looks a lot like my life last June 25-July 6, I was the person to ask. And we are always 100 percent honest with each other, so she knew I would give it to her straight.
So, in this case, a friend's child is in the Intensive Care Unit at a nearby hospital, in serious condition after a very brief illness. There are pets and other children to care for. Here are my best suggestions:
1. Keep calling, texting and private messaging.
Your thoughts and prayers are helping to sustain these nervous parents. DO make sure you let them know you don't expect a reply.
2. Offer specifics, don't ask what you can do to help.
If you are in a position to help, offer up ideas. Your friend's brain is struggling to function on the most basic level right now, they will appreciate having to give only a yes or no answer. Can I pick Janie up for a playdate this afternoon? Can I take your dog for a walk or a sleepover at my place until you're all back home? Or, if you're very close -- don't even ask, tell. "I'm coming to the hospital at noon and bringing lunch and some clean clothes. Let me know if there's anything specific you'd like me to bring." Or "I'm stopping by your house on my way home to take your trash out, feed the cats, switch the laundry and drop off a lasagna in case anyone is planning to sleep at home tonight." You don't have to commit to anything big, but don't be afraid to if you just can't sit still.
3. Bring a few simple things when you visit the hospital.
Bottled water, lip balm, SOFT tissues and a few small, healthy snacks. While you're there for a visit, make sure you watch mom and dad take a few bites and a few sips. When a child is sick, the parents are running on adrenaline and don't even notice their hunger or thirst, but they'll need their strength to get through this hard time.
4. Don't let your friend play host!
Remind the parents that you and other friends are there to help and they should not feel pressure to entertain you. Maybe encourage them to sit and snuggle their child and take a break from thinking about the medical stuff for just a few minutes. If they need to stretch their legs, go for a walk outside in the fresh air for a few minutes, but be mindful of why you're there.
5. Keep people in the loop.
Offer to update your other friends or your school community. I appreciated the support of our friends and family so much, and knowing that the entire school community was also pulling for us meant the world to my family and me. In the event that there won't be a happy ending, it is beneficial for the students to have had a heads-up that their friend was sick or injured. But the real benefit here is the support and love of the community.
6. After the whole ordeal, whether there was a miraculous recovery, or a parent's worst nightmare comes true, acknowledge the trauma.
When a family loses a child, the entire community mourns. It's ok to talk about your feelings- in fact, it's soothing, or at least heart-warming when my friends tell me, through tears, how much they miss my son. When a family suffers the trauma of watching their child suffer and survive, there is a huge sense of relief, but the trauma is still there. The child is resilient, but the parents may need more time to recover. Bring food, mow the lawn, clean the house, check in.
In the hardest times, we find our true community. I hope this helps you be there for your friend in their time of need. ❤️