Nearly one in five kids in the U.S. struggles with hunger, yet because of the shame and humiliation associated with the issue, the rampant problem often goes unnoticed.
To educate well-off kids about childhood hunger and how they can help solve the issue, advocacy group Soul Pancake and ConAgra Foods invited a handful of youngsters to discuss the problem. The group first shared some of their favorite foods (mac and cheese is a hit) and what they'll do if they don't like the grub that's put in front of them (one girl will actually run).
But when they were told of the rampant hunger rate among kids in the U.S., the talkative children went from chatty to despondent.
To them, up until that point, the worst food crisis a child could face was figuring out how to avoid eating the fruit they loathe most.
But right here in the U.S., the issue remains that millions of children aren't getting enough food put on their plates, but even when they are given handouts, they're sometimes too ashamed to accept them.
At public schools across America, 76 percent of teachers said they see kids coming in hungry on a regular basis, according to a recent No Kid Hungry survey.
And while free breakfast is available at most schools, nearly half of low-income kids aren't taking advantage of the meal because they're either too embarrassed to admit that they need it, or they can't get to school early when it's served, according to a recent Food Research and Action Center report.
After learning of the grave figures, Soul Pancake invited the children they interviewed to share their thoughts on how to tackle childhood hunger on an idea board. Some suggested organizing food drives, while another child suggested educating people about the issue.
"A kid could think, 'Oh, that's not possible. Or, I'm too young to do this,'" one boy noted about children working to fight hunger. "But it is possible and you're not too young to do it."
One of those recipients includes Brittany Amano who is channeling her own troubling experiences to help kids in need, according to ConAgra Foods.
When Amano, who is now applying to college, was 8, her family was evicted from their home and struggled to afford food.
Four years later, she launched her own nonprofit, The Future Isn't Hungry, and has collected more than 250,000 bags of food.
Brittany plans on using her grant money to support the Keiki Backpacks project, which loads up food for students at Princess Ka'iulani Elementary School in Honolulu.
Learn more about childhood hunger and how you can make a difference at Child Hunger Ends Here.

To take action on pressing food aid issues, check out the Global Citizen's widget below.
Related
Before You Go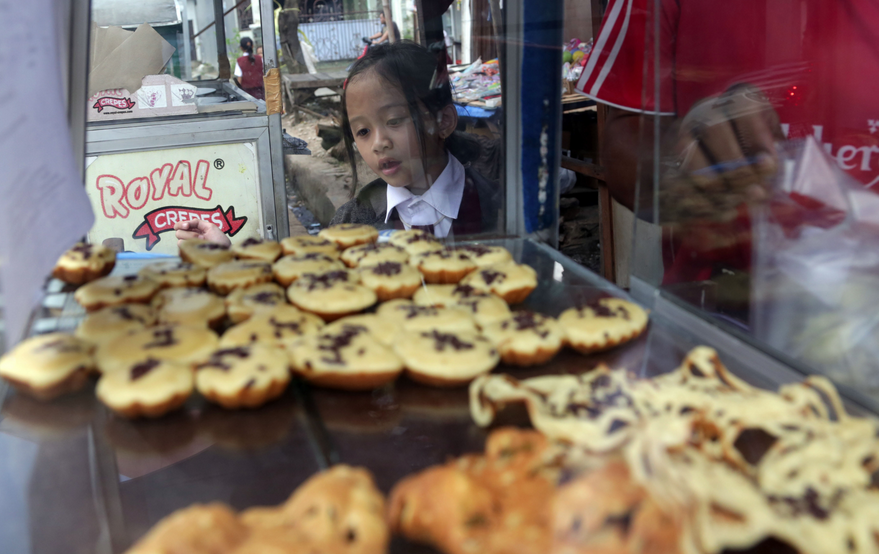 School Lunches From Around The World