Authorities believe that 12-year-old Naomi Jones who was reported missing last week was killed within 24 to 36 hours of her disappearance, police said on Wednesday afternoon, just days after her body was found in Florida creek.
"[Medical examiners] have determined that the death was probably due to asphyxiation," Escambia County Sheriff David Morgan said at the press conference. "Beyond that we're not going to say anything more."
On Monday, the county's law enforcement official announced that the body found in a Pensacola creek was hers. Fishermen found Naomi's body around 4 p.m. Monday.
"It unfortunately is my sad duty today to inform you of the outcome of the search," Morgan said at a Monday press conference. "We know that she was found in the water."
Morgan said homicide was the suspected cause in the child's death and detectives are interviewing people of interest.
"We have defined two people we are extremely interested in," Morgan said, without elaborating.
Police are investigating how she ended up there, several miles from her home at Aspen Village Apartments, the sheriff added.
State Attorney Bill Eddins told Pensacola's WEAR-TV he has appointed an FBI agent to assist the sheriff's office.
"Since the investigation started there have been more than 200 law enforcement officers on the ground, more than 300 interviews were conducted and 30 search warrants were issued," Eddins said.
Naomi disappeared after and her siblings returned home from an afternoon walk on May 31. She left behind her cellphone, keys and purse at her home.
Naomi's mother, Shantara Hurry, told WKRG News that it was her son who first called her, telling her Naomi was missing. "I rushed home from work to find my daughter … and she was nowhere to be found."
Morgan told WKRG News that investigators believe the girl last had contact with a friend over Facebook before disappearing.
Officials have not delved into details of Naomi's death. Jeff Martin, director of the First Judicial Medical Examiner's Office, told The Pensacola News Journal on Tuesday that they expected to complete her autopsy by the end of the day and would only release the results if it didn't jeopardize the ongoing investigation.
Also unanswered is the central question of why Naomi, who recently graduated the fifth grade at Ferry Pass Elementary School, was killed.
"I don't care why," Morgan said Monday. "I leave the whys to the psychologists and the script writers. We want to solve this crime and bring to justice the person who took Naomi's life."
To that end, Morgan said individuals questioned by police "may be involved in not only the disappearance of Naomi but might quite possibly be involved in her homicide."
After the tragic news Monday, the community quickly organized a prayer service at Olive Baptist Church to comfort neighbors and volunteers who had been searching for the missing child.
"I just couldn't believe it," Cindy Vess, a family friend, told WEAR-TV. "It's just so heartbreaking for someone so young and for her life to end so tragically."
"I can't imagine what [Naomi's mother is] experiencing right now," added Gina Gonzalez, who had participated in volunteer search efforts. "And I hope it shows my kids that I am telling them the truth when I tell them to stay close. It hurts. It really does. It hurts."
Brad Dennis, director of the KlaasKids Foundation, said Naomi's family has asked for privacy as they mourn.
"The family is doing as expected," he told The Pensacola News Journal. "There's still a lot of unanswered questions obviously, so for them the grief comes in waves."
Neighbors and friends have donated to the family through a GoFundMe account to help Naomi's family with expenses.
Morgan said his office has received 350 tips, of which 90 have been vetted. They've conducted more than 300 interviews and served over 35 search warrants.
"We have no warrants for arrest out at this time," the sheriff said on Tuesday, adding it is believed someone "locally was involved in this case and led to Naomi's demise."
The police department has also requested assistance from the FBI's Behavioral Analysis Unit, he added.
"If I was a parent and I had a child, I would be extremely careful," Morgan said. "Know where your children are. Know what your children are doing."
Anyone with information in the disappearance or death of Naomi Jones is asked to call the Escambia County Sheriff's Office at (850) 436-9620.
David Lohr covers crime and missing persons. Tips? Feedback? Send an email or follow him on Twitter.
Before You Go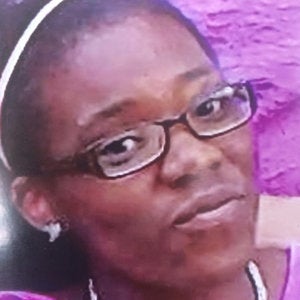 Missing Children
Popular in the Community