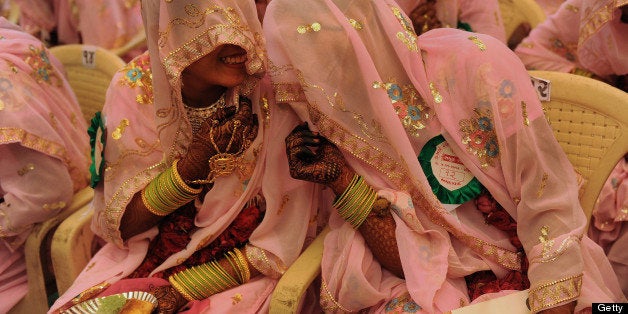 Many of the complex issues inflicting developing nations have solutions that require greater spending. Improving education and healthcare, for example, has meant building additional facilities and ensuring that they are equipped with the resources necessary to educate and care for the people they were built to serve. Funding for training programs and micro-credit provides the skills and means for creating self-sufficiency and enhanced opportunity. Throughout the world, we are seeing a tangible return on these investments.
While fiscal challenges remain, some of the most complicated barriers to progress are not economic but cultural. Longstanding mores and rituals within particular countries can suppress basic human rights, inhibit the chance for children to reach their full potential and deny them a chance for a better life than that of their parents. Although we must be respectful of traditions that are unfamiliar to us, when such customs are inherently harmful and run counter to the best interests of a large swath of the population, than efforts must be taken to curtail them.
Perhaps the most pervasive and destructive of such practices is childhood marriage. How widespread is the problem? UNICEF estimates that some 400 million women between the ages of 20 and 49 were married before their 18th birthday. An estimated one in three girls in developing countries is married before adulthood, and one in nine before they are 15. In some countries -- Niger, Chad and Bangladesh, for example -- the percentage of adolescent brides is upwards of 75 percent. Many of these marriages are forced or arranged, with some brides marrying even before their teens.
Early in my career, I encountered a young Somali girl, perhaps 14 or 15 years old, who had been married the day before. Her wedding had been a curious affair as the groom was not present at the ceremony. In his place was a hat (presumably his, although that wasn't clear) which was placed ceremoniously atop an elegant pillow. When I met her, she was being whisked away to join her new husband, a man she had never met, who was studying out of the country.
Within the Hmong community of Vietnam, the practice of hai pu (bride kidnapping), while officially illegal, is not uncommon. Young girls are abducted by their suitors who then negotiate a price with the girls' family. In sub-Saharan Africa, girls as young as 13 years old can be forced to marry men in their 70s, who also may have other wives. All too often, the fathers of girls make decisions not with their daughters' best interests at heart but their own, arranging marriages with men who are typically in the best position to reward them for their daughters' hand.
Girls who are consigned to marriage at such a young age are forced to grow up quickly. They leave school and miss out on the opportunity to receive an education and the skills needed to break out of the cycle of poverty. In Vietnam, only 17 percent of married girls complete their secondary education, and in other parts of the developing world, married girls are not allowed in school at all. They spend their days cooking, cleaning and tending to their new husbands' crops. Many teenage brides get pregnant within the first year, which for girls under 15, increases the likelihood that they will die in childbirth by five times. What's more, the children of child brides are 60 percent more likely to die before their first birthday
Initiatives like Girls Not Brides (to which ChildFund is a member) have raised awareness about the issue and advocated for reforms around the world. The group, which was founded by The Elders, a group of respected global leaders including Nelson Mandela and Desmond Tutu, is giving voice to girls who personally experienced the trauma and often harsh conditions and treatment endured by young brides, including sexual, physical and emotional violence. Girls Not Brides is working to empower girls by increasing their education about their basic rights and providing opportunities for them to meet and share experiences.
ChildFund has taken on the issue as well. We are working at the community level to help keep girls in school and forestall marriage until they have at least completed their education. In Sierra Leone, for example, we interceded on behalf of a 10-year-old girl who had been removed from school by her father and promised to a middle-aged man in their village. We arranged to have the marriage canceled but the father was not happy and withdrew support for his daughter. A ChildFund sponsorship enabled the girl to stay in school. Now, years later, she is preparing for the West African Senior School Certification, earning not only an education but re-winning her father's respect. She hopes to be an accountant.
Such examples are encouraging but in order to address the scope of the problem, major shifts in attitudes will need to take place on a wholesale basis. In most countries, laws are already in place to prevent child marriages. But that's the easy part. Instilling the belief that marriage to children is socially, culturally and morally unacceptable is the larger challenge.
Popular in the Community