Pramilla was promised in marriage when she was eight years old. Now 17, she's expected to move in with her husband next month -- and she's never met him.
The video above from the Clinton Foundation tells the story of Pramilla Jaat, a student and child bride in Rajasthan, India. Her in-laws are pressuring her parents to send her to live with them, but she'd rather stay in school.
"I told my parents I don't want to go," she says in the video. "Girls want to learn and to shine in life -- but society doesn't allow it. I want to be an inspiration."
The problem of child marriage is widespread: One in four women aged 20 to 24 were child brides, according to Unicef. Child marriage often interrupts girls' education, putting them at risk of domestic violence and early pregnancy.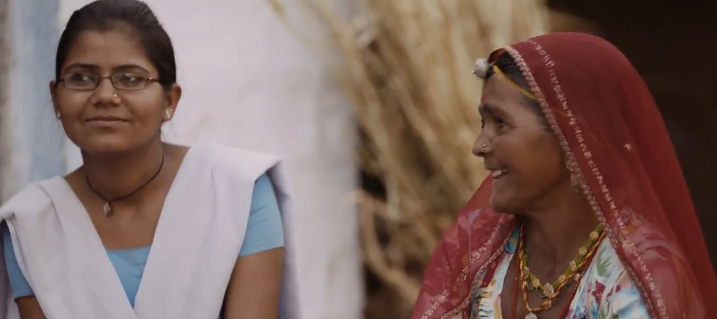 Pramilla is getting help from Vikalp, a group dedicated to girl's empowerment issues, including child marriage. They have offered to support her if she decides to break off the marriage.
"I was engaged at 14," says Vikalp director Usha Choudhary in the video. "I could not go through with my marriage. I would rather commit suicide. This is my decision. This is my life."
The organization she now leads educates girls in India on their rights and assists them in continuing their education, according to the website.
We don't know what will happen to Pramilla. What we do know is that she is not alone: approximately 40 million girls will become child brides by 2020, according to the video, and almost one in two girls in India is married underage.
The video is part of the No Ceilings Initiative, which analyzes global data to track the advances we've made toward gender equality, and the gaps that remain.