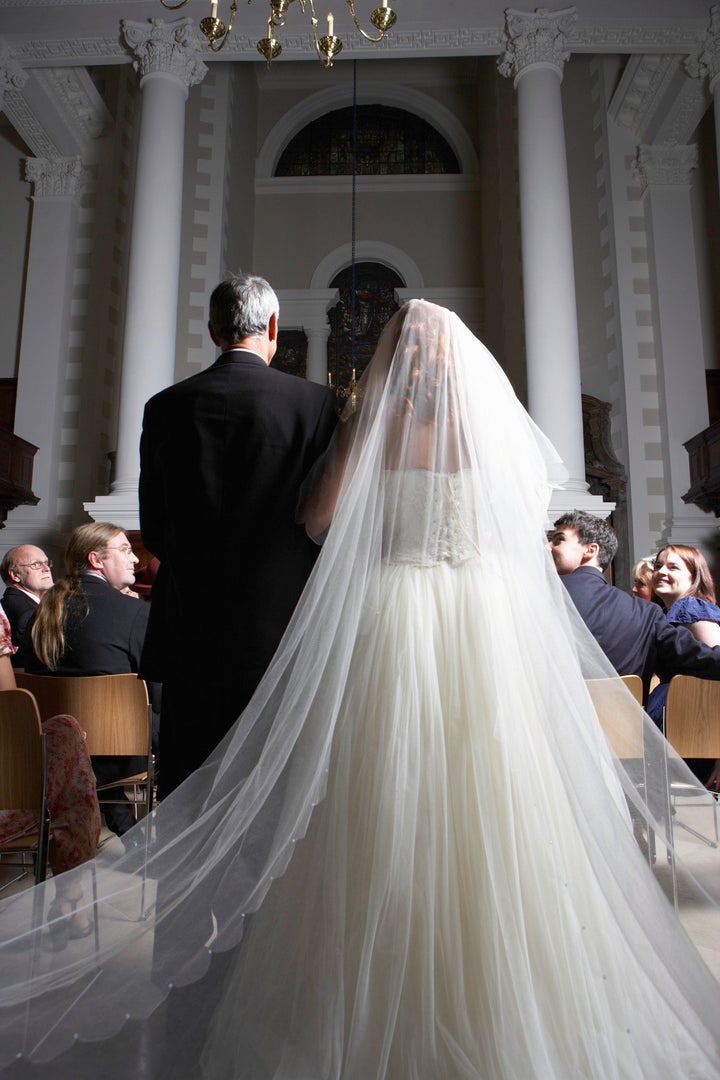 For a brief media-saturated minute, child marriage took center stage earlier this summer when then 16-year-old Courtney Stodden and 51-year-old "Lost" actor Doug Hutchison announced they had wed. Though many expressed shock, Stodden is not alone; according to a 2002 report from the Centers for Disease Control, some 6 percent of American women have entered into their first marriage by age 18. Now, researchers are taking a hard look at such arrangements, conducting one of the first studies to consider their possible mental health effects.
Writing in the journal Pediatrics, researchers found that girls under 18 who get married are more likely to experience mental health problems, including depression, anxiety and bipolar disorders. They are also more likely to become dependent on alcohol, drugs and nicotine.
Dr. Yann Le Strat, the study's lead author, said he was surprised by what he called the "high burden" of such marriages.
"With a 41 percent increased risk of mental disorder, child marriage should be considered a major psychological trauma," he told The Huffington Post.
To reach such conclusions, researchers relied on responses from more than 18,000 women who'd participated in the National Epidemiologic Survey on Alcohol and Related Conditions. They found that child marriage was associated with black or Alaska native ethnicities, low education and income levels and living in the south or rural areas.
The study did not investigate why child marriages might be linked with mental health effects.
"My opinion is that being married is usually something wonderful for an adult who makes this important choice," Le Strat said. "Being married as a child -- even in the U.S. -- is probably associated with familial pressure [and] sexual coercion by the husband, as it has been described in developing countries. These women require more attention from mental health care."
But Layli Miller-Muro, founder and executive director of the Tahirih Justice Center, a non-profit organization that works against gender-based violence, cautioned that child marriage and forced marriage are not necessarily the same.
"It can be a completely different issue and you wouldn't want to conflate the two," she said, explaining that forced marriage in the U.S. often involves first-generation immigrant women who are coerced in order to protect their honor. "There is no indication in this study that anyone was forced to do anything," she added.
Indeed, the study's authors write that one limitation of their study is that the "social context" of child marriage was not examined with respect to mental health impact, meaning they did not take into account factors like personal choice. Other factors not considered include pre-marital pregnancy, religious affiliation and family stressors. The authors call for future studies that would incorporate such data.
In the meantime, experts are praising the new study as a good first step.
"This study provides an important opening to research in this area because it documents the scope of the problem, which we normally don't think occurs often in the United States," said Dr. Steven Meyers, a professor of psychology at Roosevelt University and a Chicago-based clinical psychologist. "However, this article needs to be complemented by additional studies that involve interviewing women who married during their teenage years to learn more about their adolescence and the circumstances around their relationships."
Related