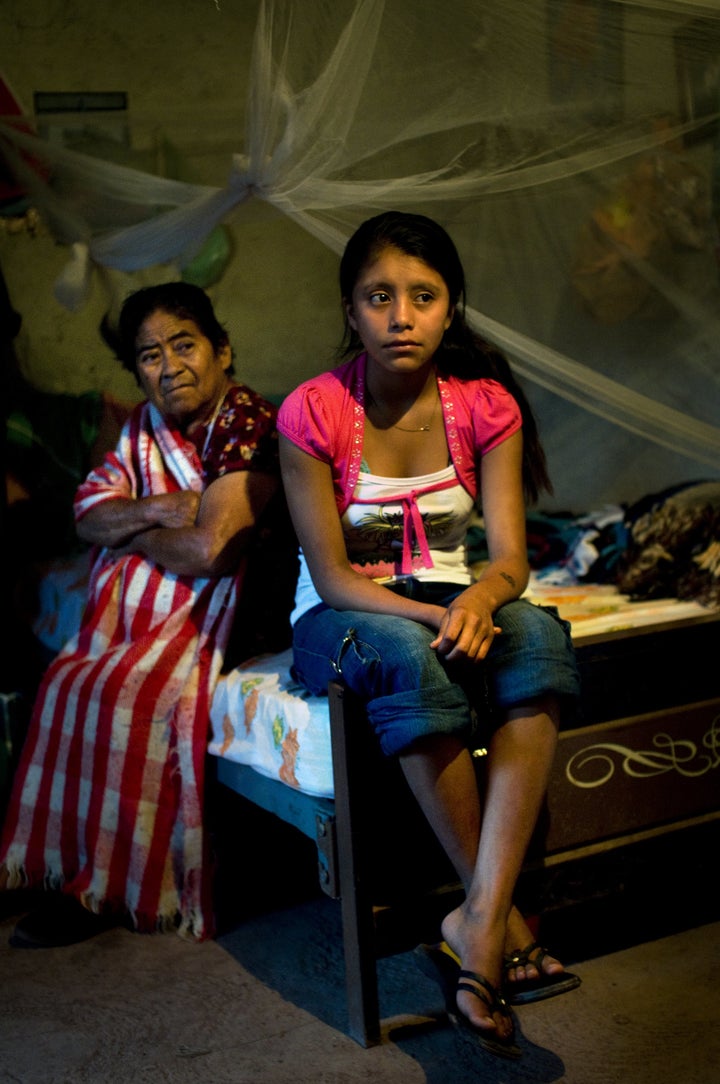 Child marriage and harsh abortion laws that deny options to rape survivors can amount to torture and must end, the United Nations Special Rapporteur on Torture said in a new report released Thursday.
The U.N.'s torture expert, Juan Méndez, called on all nations to decriminalize abortion and to ensure access to safe and legal abortion, at least in circumstances of rape, incest, severe fetal impairment, and when the mother's life, physical or mental health are at risk. He said abortion restrictions can amount to torture because they compel women to seek unsafe abortions, which are the third leading cause of maternal deaths around the globe. "Where access to abortion is restricted by law, maternal mortality increases as women are forced to undergo clandestine abortions in unsafe and unhygienic conditions," he said in the report. "Short- and long-term physical and psychological consequences can also arise due to unsafe abortions and when women are forced to carry pregnancies against their will."
In December, The Huffington Post documented the struggles of Consolatta Wafula, a 17-year-old in western Kenya who had become pregnant from rape. Because abortion is mostly banned in Kenya and nearly impossible to access, Wafula had no choice but to visit a dangerous "quack doctor" to end her pregnancy. The unsafe abortion left her with a life-threatening infection in her uterus and a full-body skin rash that continued to torment her for more than a year after the incident.
Part of the reason doctors in Kenya are afraid to offer abortions, as the story explains, is a U.S. law that bans foreign aid from providing abortions for women abroad, regardless of circumstance. Because the U.S. is the largest donor to women's health in the world, the law has had a chilling effect on abortion access across Kenya and in conflict zones, where rape is increasingly used as a weapon of war. Several United Nations member states, including the United Kingdom, have urged the U.S. to end its anti-abortion policy for rape survivors around the world, but so far the White House has not responded.
While the U.N. has long considered rape and sexual violence a form of torture, adding reproductive rights violations to that category is a fairly new idea. The report explains how the two are tied together: Victims of rape "face difficulties in establishing or maintaining intimate relationships and a variety of other consequences, including sexually transmitted diseases, inability to bear children, unwanted pregnancy, miscarriage and forced or denial of abortion."
The report also marks the first time the U.N. has specifically condemned the kinds "administrative and bureaucratic" hurdles that states enact to make it difficult for women to access abortion services, even where the procedure is legal. Many U.S. states, for instance, force women to wait up to three days between meeting with her doctor about her abortion decision and then actually obtaining the procedure. "The denial of safe abortions and subjecting women and girls to humiliating and judgmental attitudes in such contexts of extreme vulnerability and where timely health care is essential amount to torture or ill-treatment," the report said. States have "an affirmative obligation to reform restrictive abortion legislation that perpetuates torture."
In addition to abortion, Méndez included forced child marriage in the category of torture. According to the report, 700 million women around the world were married before they turned 18, and 250 million before the age of 15. These marriages are "strongly linked to violence against women and inflict long-term psychological harm on victims." The U.N. recommends that nations establish a minimum age for marriage at 18 years old and criminalize forced marriage, which "can legitimize sexual abuse and exploitation; trap women in situations characterized by domestic violence and servitude, marital rape and life-threatening early pregnancies; and affect the victim's capacity to realize the full range of her human rights."
Women's rights advocates applauded the new report. Rebecca Brown, director of global advocacy at the Center for Reproductive Rights, said it sends a "strong message to U.N. member states," including the U.S., to repeal restrictive abortion laws and end practices that violate women and girls' human rights.
"Laws and policies that strip women and girls of their fundamental human right to make their own decisions about their reproductive health, lives and futures," Brown said, "can absolutely amount to torture."
Popular in the Community