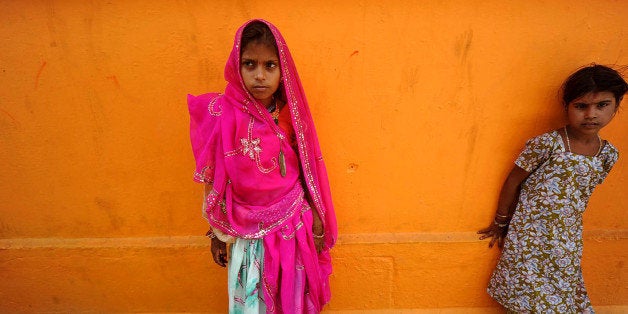 Before the end of the year, the lives of millions of girls in Sub-Saharan Africa will be transformed, in what many are calling the beginning of the end for child marriage. The national Parliament of Malawi is poised to increase the legal age of marriage from 15 to 18 years, in a monumental step forward for gender equality in one of the poorest nations on earth.
Each day around the world, at least 25,000 girls are married too early, dramatically reducing the likelihood that they will complete school, become economically self-sufficient, or stay healthy. Pregnancy is the leading cause of death worldwide for women ages 15 to 19, and in Sub-Saharan Africa, girls ages 15-19 are two to six times more likely to contract HIV than boys of the same age, largely due to the practice of child marriage. (ICRW, 2012). Malawi, currently ranked 173 out of 180 countries globally for GDP per capita, has struggled for decades to confront the crisis of child marriage (World Bank, 2011). Nearly 47 percent of girls in Malawi are married before the age of 18, some as early as 12 years-old. These girls are forced to drop out of school, suffer the life-threatening health consequences of early childbearing, and often face a lifetime of abuse at the hands of a much-older husband they did not choose to marry.
For at least a decade, advocates have been working to convince the government of Malawi to address this critical issue, with little forward progress. In 2009, then-President Bingu wa Mutharika attempted to raise the legal age of marriage to 16 years, but he was met with failure when civil society organizations pushed for the marriage age to be increased to 18 years and Parliament refused to amend the Marriage Bill. For most of the past three years, efforts to reintroduce the Bill have been unsuccessful.
One year ago, graduates of the Public Health Institute's Adolescent Girls' Advocacy & Leadership Initiative (AGALI) came together to form the Adolescent Girls Advocacy Network (AGANET) with the goal of reviving the debate on child marriage at the national level. Since 2009, AGALI has supported the work of leaders in Malawi to effectively advocate for laws and policies that protect girls' rights and respond to their specific health, educational, and economic needs. AGANET and AGALI are transforming the reality of girls in Malawi by building a national movement of civil society leaders and organizations advocating to end child marriage.
Beginning in 2011, AGANET pioneered a comprehensive model in the fight to end child marriage, incorporating national policy advocacy to raise the legal age of marriage to 18, collaboration with village chiefs and traditional authorities to end the practice of child marriage at the grassroots level, and empowerment of adolescent girl advocates to enable them to actively participate in efforts to end child marriage. AGANET's member organizations have trained hundreds of girls, organized national televised forums on child marriage, produced documentary videos to raise community awareness, successfully advocated for local bylaws prohibiting child marriage, and met with dozens of high-level government decisionmakers to encourage them to end child marriage.
These wide-ranging efforts have convinced Malawian President Joyce Banda and the national Parliament to act. Before the end of the year, the Malawian Parliament will vote on a revised Marriage Bill that will raise the legal age of marriage to 18. This vote will determine the future of millions of girls in Sub-Saharan Africa, and a positive outcome will herald the beginning of the end for child marriage around the world.
Related
Popular in the Community