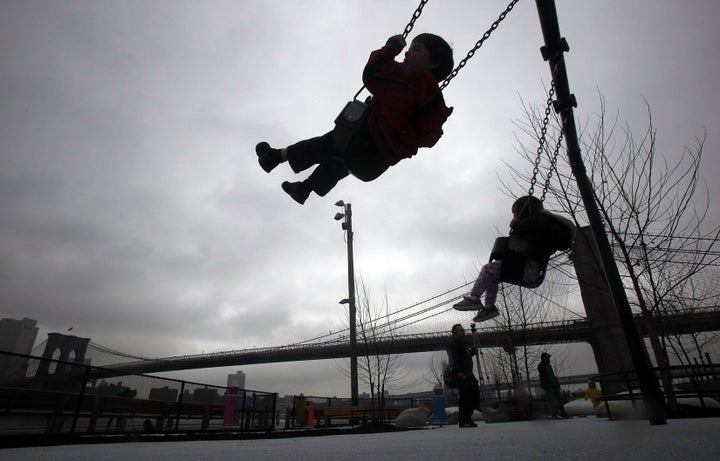 Child poverty is getting worse in America. And with more and more states seeing their populations of disadvantaged youth soar beyond pre-recession levels, the crisis is far from limited to a few troubled states.
In 2007, before the economy seized up, and before a combination of rising unemployment and plunging home values left millions of Americans scrambling to make ends meet, the child poverty rate in America was 17.8 percent, according to a report released in December from First Focus and the Brookings Institution. Only fourteen states had child poverty rates of 20 percent or more, a percentage that put them in a category the report calls "high child poverty status."
It's expected to get worse before things get better. While the official statistics aren't in yet for 2011, the Brookings report predicts that nationwide child poverty swelled to 22 percent in the year just ended, and that the number of high child poverty states grew again to 28.
All told, there were about 1.6 million homeless children in the U.S. in 2010, living in shelters, motels, on the streets or temporarily with other families, according to a recent report from the National Center on Family Homelessness. That's a rise of almost 40 percent since 2007, the NCFH says.
Overall, child poverty has increased in 43 states since 2007, according to the Brookings report, but it hasn't grown evenly in all areas. Indiana, Michigan and Nevada have seen some of the biggest gains, with each state experiencing more than a 6 percent rise in child poverty between 2007 and 2010. Georgia, Ohio, Florida, Wisconsin and South Carolina have also seen their rates rise dramatically.
Evidence suggests that childhood poverty can have a lifelong effect on a person's earning potential. A previous study from First Focus found that by the time children who fell into poverty during a recession grow up to be financially independent adults, their median income is about 30 percent less than that of adults who never experienced poverty as children.
Related
Popular in the Community