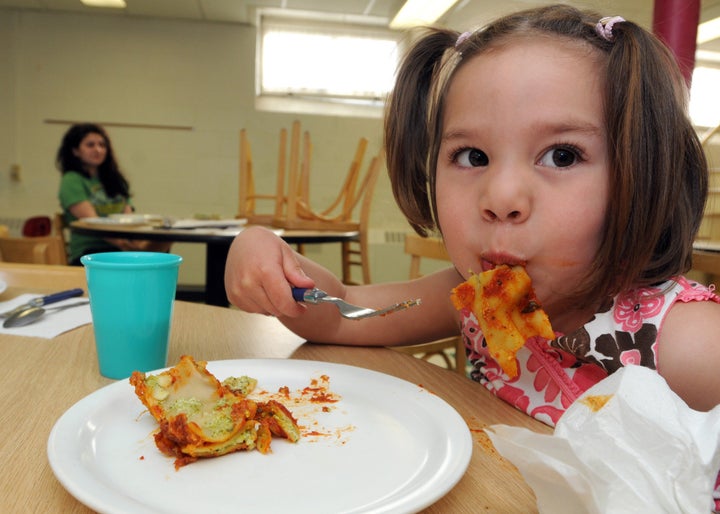 Over the last decade, child poverty surged in 38 states and erased many of the gains in child well-being made in the last 20 years, according to a new report released Wednesday by the Annie E. Casey Foundation.
In most states, the federal government considers a family of four living on less than $22,350 a year "poor." According to the report, child poverty increased 18 percent between 2000 and 2009 and today shapes the lives of nearly 15 million children.
Children -- particularly very young children -- who experience even a bout of poverty are less likely to graduate from high school, are more likely to become very young parents, have more difficulties learning and earn less money than their non-poor peers as adults, said Patrick McCarthy, president and CEO of the Casey Foundation.
"Child poverty is in some ways a leading indicator of how the country is going to be doing down the road," said McCarthy. "Nearly all of the social problems that we worry about in this country are heavily correlated with child poverty."
Around the country, there were almost 15 million children who lived in poor families in 2009. But another 31 million children also lived in families where the loss of just two paychecks would produce economic catastrophe, McCarthy reported. Taken together, this means that about 43 percent of the nation's children live in economically insecure households, he said.
"This is a problem that is not just about somebody else's kids, this is about a lot of kids," McCarthy said.
The study also found that 4 percent of the nation's children had been directly affected by a foreclosure and 11 percent had at least one parent who lost their job since the recession began. (Individual state data can be accessed here: http://datacenter.kidscount.org.)
In Nevada, the state where the greatest share of children had been affected by foreclosure or a parent's job loss, conditions for children have evolved from challenging before the recession to deeply problematic since it began, said Robert Parker, a sociologist at the University of Nevada Las Vegas.
Before the recession, Nevada often sat near the top of the list of states experiencing both job and population growth, Parker said. But the vast majority of the jobs created in the 2000s involved low-wage, service-sector work. As a result, Las Vegas has long had one of the highest teen pregnancy and drop-out rates in the nation. But since the recession began, more obvious signs of social distress have begun to abound. The state's unemployment rate has remained well above 10 percent for more than two years, and Parker said families are clearly struggling.
"The number of families living in non traditional settings -- renting rooms to unrelated adults, multiple families living in a single home and all sorts of arrangements have just skyrocketed," Parker reported. "There's even a phrase that's developed here -- 'going ghetto' -- to describe what's happening in a lot of the glamorous, glitzy master plan communities. There are just these incredibly sharp contrasts that you see. There are houses with overgrown grass and boarded up windows or two or three families inside next door to houses filled with marble."
The number of children visible on the city's streets instead of engaged in structured summer activities has also surged, Parker said. And cuts to education are being made at every level.
"There's really good reason for a great deal of concern," said Parker.
Support HuffPost
The Stakes Have Never Been Higher
Related
Popular in the Community