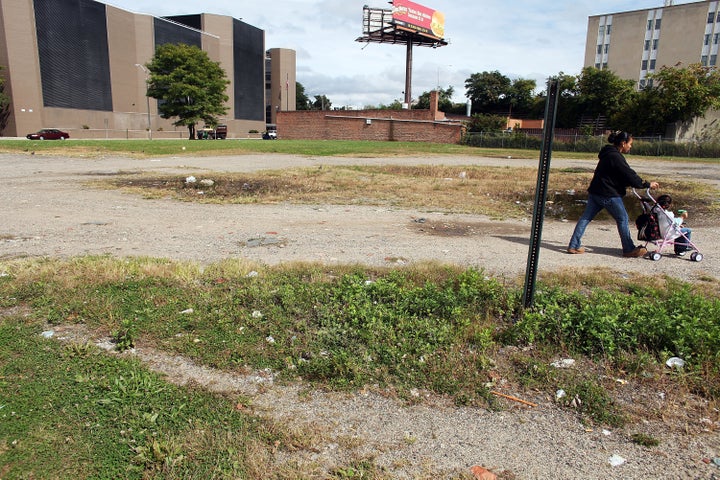 In the last decade, the number of children living in areas of concentrated poverty grew by 1.6 million, according to a new study released by the Annie E. Casey Foundation.
In 2000, 6.3 million children lived in high poverty areas in the United States, according to the report. By 2010, the number had climbed to 8 million, at a growth rate of about 25 percent.
The increase erases gains made in the 1990s, when the number of children living in high-poverty areas declined.
The study defined areas of concentrated poverty as census tracts where 30 percent of residents or more live below the government's poverty threshold, defined as an income of $22,000 or less for a family of four.
"We chose to look at this data because we know that regardless of the family's income, children who grow up in high-poverty communities are more likely to have their long-term outcomes be hampered by the community that they live in," said Laura Speer, the foundation's associate director for policy reform and data. "They have difficulty finding a good school, they're more like to struggle with getting access to good healthcare providers, they're more likely to be exposed to high levels of stress, and they're more likely to have social and behavioral problems because of that."
The study shows that certain children are more likely to live in areas of high poverty than others. They include children in cities or rural areas, as opposed to the suburbs, and children of color. African-American, American Indian and Latino children are six to nine times more likely than white children to live in high poverty areas.
The city with the highest rates of children living in areas of concentrated poverty is Detroit at 67 percent, followed by Cleveland and Miami. Mississippi, New Mexico, Louisiana, Texas and Arizona rank highest among states in this category.
The study also notes that three-quarters of children living in these neighborhoods have at least one employed parent.
As the federal government prepares a new budget for 2013, the report arguably has important implications for those deciding where to direct resources. Patricia Cole, the director of government relations for Zero To Three, an organization that advocates for policies that benefit young children and their families, said that neighborhood poverty is "of great concern" and could affect the country's future workforce.
"The developing brain is vulnerable to the damaging influences that you'd find in a poverty situation," she said. "The more deprived the neighborhood is, the less access to services, to parent health care, and to early childhood programs. Plus it's more likely to be a dangerous neighborhood, so there's more likely to be greater stress. Anything that increases the stress of young children and decrease their access to resources is going to be detrimental."
Popular in the Community